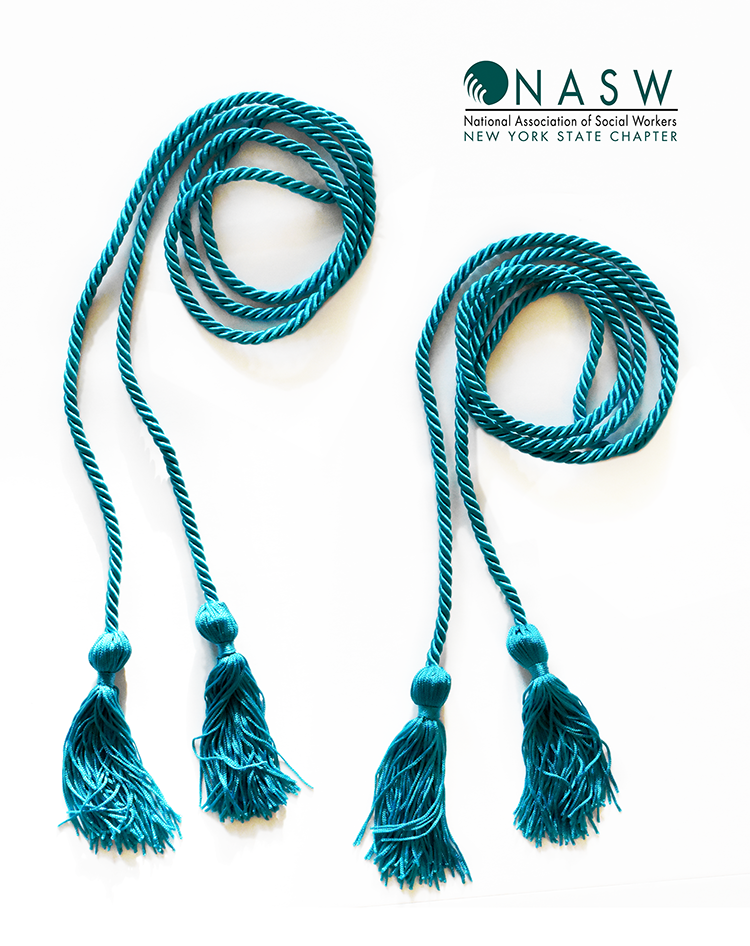 NASW Graduation cords are free for graduating student members.
The teal graduation cords are:
Stranded rope
Made of rayon yarn
60 inches long (end to end)
4-inch tassel on each side
Premium cords with ball tassel ends
FREE for NASW-NYS Members
Use the form below to order your cord today!
Please note: These cords are available to student members of the NASW-NYS Chapter.  
NASW-NYS Graduation Cord Order Form