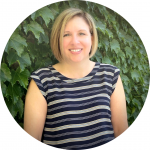 Samantha Fletcher, Ph.D., MSW (Sam/Any)
Executive Director
sfletcher.naswnys@socialworkers.org
518-463-4741 ext. 101
Samantha Fletcher earned a B.A. in Sociology at the University of Tulsa in 2000.  Before returning to school to earn a master's and Ph.D. in Social Work at the University at Albany, she worked for over a decade in human services including at a family law firm, crisis pregnancy center, Islamic school and running an independent business.
While Samantha was pursing her Ph.D., she also served as the project coordinator and senior research assistant for the PFC Joseph P. Dwyer Statewide Veteran Peer Support Program evaluation.  She supervised program development and implementation for 16 non-profit county programs focused on peer delivered services including individual mentoring, engagement in social activities, support groups, volunteerism, community education and partnership, and referral to existing veteran services.
Samantha also served as the Assistant Dean of Academic Programs and the Director of Admissions in the School of Social Welfare at the University at Albany.  In this position, she worked on a diverse team of administrators and faculty to provide a quality education for bachelor, master, and doctoral social work students.  Samantha also partnered with the Assistant Dean of Diversity, Equity, and Inclusion to create a social justice group for students, faculty, and staff.  The purpose of this group is to bring a deeper consciousness to social injustice (with an emphasis on critically examining inequality at multiple levels) and promote a safe, reflective environment where members can explore personal assumptions, biases, values and beliefs.  By promoting a sense of responsibility for all participants to become change agents, participation in the group can help those entering the social work profession make inclusiveness a habit in their practice and everyday life.
Samantha became the Executive Director of the National Association of Social Workers, New York State Chapter in September 2019.

In her spare time, Samantha loves spending time with her husband, three children, and friends.  She also enjoys reading, exercising, and traveling.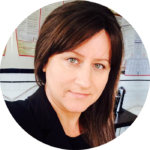 Natalya Sandul (She/Her/Hers)
Business Operations Manager
nsandul.naswnys@socialworkers.org
518-463-4741 ext. 102
Natalya has been with NASW-NYS since 2007. She started out as a part-time bookkeeper while earning her bachelor degree in Accounting at Siena College. Since 2011, she has worked full time as the Chapter Accountant and handles the responsibility of all financials of the organization.
Natalya is passionate about gardening, baking, and traveling. In her spare time, she loves spending time with her four children and five grand children.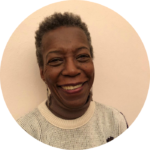 Evelyn Williams, MSW (She/Her/Hers)
Policy Director
oknox.naswnys@socialworkers.org
Evelyn G. Williams has over 30 years of progressive experience in health care administration, consulting, legislative advocacy, and teaching at the baccalaureate and graduate levels. Her primary professional direction was in community health care assisting in opening three community health centers (CHC) and providing technical assistance to CHC's in the federal Region II locations. She also held several administrative positions in the NYS Department of Health. In 1999, after completing eleven years as the President/CEO of Whitney M. Young Jr. Health Center, Evelyn chose to pursue her consulting career, working with community-based organizations in the areas of program development, strategic management, and leadership.
Her consultant endeavors include providing consultant services to state and federal agencies, community-based organizations, and social/cultural groups. She assisted organizations in opening health care programs, developing short and long-term strategic plans, writing grants, conducting organizational performance evaluations, designing fundraising projects, facilitating governing board retreats, and planning and implementing statewide and national conferences and professional meetings.
Concurrent with the progressive experience in health care, Ms. Williams has had varied teaching positions since 1979. Completing her tenure in FORUM and the Center of International Programs within Empire State College, she is currently a lecturer within the School of Social Welfare, University at Albany.
Ms. Williams' leadership skills are represented through serving on several statewide and regional professional organizations' governing boards, as well as her role as legislative chair and chairperson of the community health care statewide association.
Ms. Williams, in addition to the above, is a certified yoga & Shake Your Soul/Dancekinetics instructor and a proud grandmother.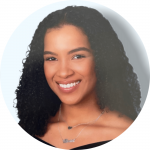 Olivia Knox, MSW (She/Her/Hers)
Policy Assistant
oknox.naswnys@socialworkers.org
Olivia Knox, MSW, is a recent graduate from Stony Brook University School of Social Welfare with a specialization in Community, Policy and Political Social Action. Olivia is on the NASW-NYS Revolutionize Social Work Leadership team. This team is leading the journey to transform social work by identifying the ways in which racism is perpetuated in our profession to hold these systems of power accountable. Olivia's interests include criminal justice reform and political social work in order to address the systemic injustices in the world.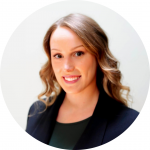 Amelia Lochner Malavé (She/Her/Hers)
Director of Operations and Development
alochner.naswnys@socialworkers.org
518-463-4741 ext. 103
Amelia has served the NASW-NYS membership since March 2015. Previously, she served as the Chapter's Executive Assistant, Program Coordinator, & Grants and Development Specialist. She is a 2014 graduate of SUNY Geneseo with degrees in Political Science and Sociology. Amelia lives in Albany, NY with her husband Tomás, their son, and their cat Buttermilk Pancakes.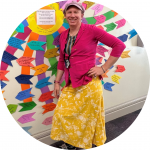 Nelle Morehouse (She/They)
Program Coordinator
nmorehouse.naswnys@socialworkers.org
While completing her MSW program at UAlbany, and after graduating in 2020, Nelle worked as the Recruitment and Admissions Coordinator for the School of Social Welfare at UAlbany. In this role, Nelle provided guidance and assistance to students from application to orientation and beyond. Nelle has experience working in community mental health, substance (mis)use, and addressing harm and healing on the self, interpersonal, and community level. As a trans woman, Nelle is passionate about issues affecting queer and trans people and intersecting identities. Nelle's aspirations for social work is that through awareness and accountability, restorative and liberatory change can happen. In her spare time, Nelle enjoys cooking delicious treats, sewing quilts and clothing, and teaching dance and aerobics classes.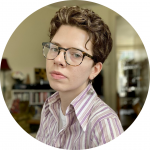 Katie Huntington (She/Her)
Executive Assistant
khuntington.naswnys@socialworkers.org
Katie graduated from Hartwick College in 2020 with a BA in English. She has experience working as a non-profit administrator in the human services arena, and she is honored to help support the social workers and other activists who make our world more just and equitable for all. In her free time, Katie enjoys reading, studying astrology, and spending time with her husband Wyatt and their dog, Hammy.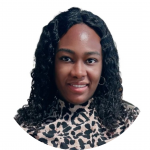 Fatoumata Camara
Stony Brook University/School of Social Welfare
CPPSA Concentration MSW
Fatoumatacnaswintern@gmail.com
Fatoumata has over 5 years of Care Management experience working with local not-for-profit agencies focused on providing mental health and developmental disability services. She is passionate about helping others who are less fortunate than her through fundraising and charitable work. Fatoumata's goal is to create her own not-for-profit organization focused on providing services to people who experience intimate partner violence, and she is really excited to be working with NASW-NYS as an agent for change.
Interests: Affordable childcare for single mothers, Policy Advocacy, Domestic Violence, Immigration Rights, and Social and Restorative Justice.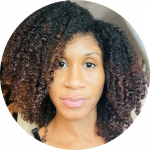 Allysha Bryant
MSW/PhD Intern
Yeshiva University – Wurzweiler School of Social Work
acbryant@mail.yu.edu
As a native New Yorker, Allysha Bryant is deeply concerned by the structural injustices that plague the city that she loves. Through her personal experiences, she found joy in becoming a fierce advocate for others and ensuring that all citizens can exercise their inalienable rights. Allysha has previously worked with community-based organizations to provide psychoeducation and conduct needs assessments to create targeted programming for various client populations.
Interests: Intimate Partner Violence, Welfare Reform, Father's Rights, Civic Health, Court Improvement/Court Reform, and Restorative Justice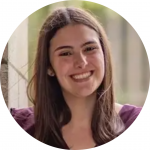 Emily Hein (She/Her/Hers)
MSW Intern
New York University Silver School of Social Work
eh3050@nyu.edu
Emily is an incoming second-year student in NYU Silver School of Social Work's Extended program. She works full-time in journalism and has a passion for de-stigmatizing mental health in the media. Emily is excited to work with NASW-NYS to further promote community engagement.
Interests: Mental health advocacy, LGBTQ+ community reform, drama therapy, theater, journalism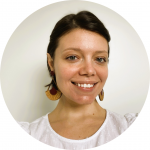 Nicole Urban
MSW Intern
Brockport – SUNY
nurba3@brockport.edu
Nicole has worked in the human services field since 2013 in many different capacities including Applied Behavior Analysis, Case Management, Crisis Support, and Intensive In-home services. Nicole is very excited to gain experience in policy analysis in order to influence social welfare change and create equitable systems for all people. Outside of work Nicole enjoys hiking, flow arts, and being creative!
Interests: Policy Reform, Reproductive Justice, Consumer Directed Personal Assistance Program, Civil Rights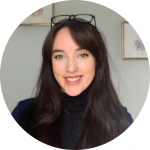 Lindsay Spurling (She/Her/Hers)
BSW Intern
Keuka College
lspurling@keuka.edu
Lindsay Spurling is a junior at Keuka College in Keuka Park, New York, in the Bachelor of Social Work program with anticipated graduation in the spring of 2023. She is currently an office manager for a small cleaning company in her community.
Lindsay is excited for the opportunity to support the social work professional community and work within an organization that represents her passions for making a difference. Lindsay's professional goals include advocacy and community organizing. She is particularly interested in policy reform, immigration, public health, and criminal justice reform.
Lindsay is an avid hiker all year round and spends summers on Canandaigua Lake, enjoying activities such as kayaking or stand-up paddleboarding. Lindsay enjoys painting, reading, and taking dance classes.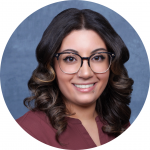 Melissa Torregrossa, CASAC-T (she/her/hers)
BSW Intern
Stony Brook University: School of Social Welfare
melissa.naswnysintern@gmail.com
Melissa is a BSW Senior at Stony Brook University's School of Social Welfare.  Additionally, she is serving as the Class Senator of the school's Undergraduate Social Welfare Alliance (USWA).  Melissa has been working in the Substance Use field providing direct care since 2017, and earned her Credentialed Alcoholism and Substance Abuse Counselor Trainee (CASAC-T) certification in 2021.  She currently works as a Recovery Counselor for a growing, multi-state mental healthcare organization.  Melissa is extremely excited for the opportunity to continue advancing social justice as an intern with NASW-NYS.  In her free time, Melissa likes to try new crafts, read, and spend time making memories with her family, her fiancé, and her Pug- Tank!
Interests: Policy Reform, Substance Use and Mental Health, Criminal Justice Reform, Homelessness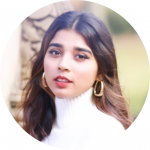 Fauzia Choudhury
MSW Intern
NYU Silver School of Social Work Two-Year MSW Program
fauzia1998@gmail.com
Fauzia has previously worked at many non profit organizations catering towards a variety of roles. Fauzia has experience in clinical social work settings, and is thrilled to expand her knowledge through a macro placement at NASW-NYS. Fauzia is looking forward to her time at NASW-NYS, and hopes it help her become an agent for change through a macro lens.
Interests: Immigrants & refugees, Healthcare, Civil Rights, Immigration Reforms, Social and Restorative Justice