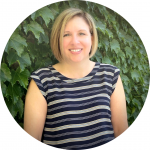 Samantha Fletcher, Ph.D., MSW (Sam/Any)
Executive Director
sfletcher.naswnys@socialworkers.org
518-463-4741 ext. 101
Samantha Fletcher earned a B.A. in Sociology at the University of Tulsa in 2000.  Before returning to school to earn a master's and Ph.D. in Social Work at the University at Albany, she worked for over a decade in human services including at a family law firm, crisis pregnancy center, Islamic school and running an independent business.
While Samantha was pursing her Ph.D., she also served as the project coordinator and senior research assistant for the PFC Joseph P. Dwyer Statewide Veteran Peer Support Program evaluation.  She supervised program development and implementation for 16 non-profit county programs focused on peer delivered services including individual mentoring, engagement in social activities, support groups, volunteerism, community education and partnership, and referral to existing veteran services.
Samantha also served as the Assistant Dean of Academic Programs and the Director of Admissions in the School of Social Welfare at the University at Albany.  In this position, she worked on a diverse team of administrators and faculty to provide a quality education for bachelor, master, and doctoral social work students.  Samantha also partnered with the Assistant Dean of Diversity, Equity, and Inclusion to create a social justice group for students, faculty, and staff.  The purpose of this group is to bring a deeper consciousness to social injustice (with an emphasis on critically examining inequality at multiple levels) and promote a safe, reflective environment where members can explore personal assumptions, biases, values and beliefs.  By promoting a sense of responsibility for all participants to become change agents, participation in the group can help those entering the social work profession make inclusiveness a habit in their practice and everyday life.
Samantha became the Executive Director of the National Association of Social Workers, New York State Chapter in September 2019.

In her spare time, Samantha loves spending time with her husband, three children, and friends.  She also enjoys reading, exercising, and traveling.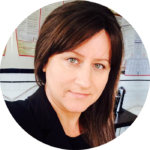 Natalya Sandul (She/Her/Hers)
Business Operations Manager
nsandul.naswnys@socialworkers.org
518-463-4741 ext. 102
Natalya has been with NASW-NYS since 2007. She started out as a part-time bookkeeper while earning her bachelor degree in Accounting at Siena College. Since 2011, she has worked full time as the Chapter Accountant and handles the responsibility of all financials of the organization.
Natalya is passionate about gardening, baking, and traveling. In her spare time, she loves spending time with her four children and five grand children.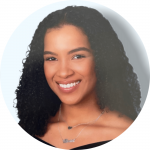 Olivia Knox, MSW (She/Her/Hers)
Policy Coordinator
oknox.naswnys@socialworkers.org
Olivia Knox earned a bachelors in social work from Marist College in 2021. While Olivia was completing her BSW, she served as the Communications Assistant for the National Association of Social Workers, New York State Chapter. In this position she assisted with the Chapter's social media presence and advertising opportunities. Upon graduating, she enrolled in an advanced standing masters of social work program at Stony Brook University. In 2022, Olivia earned a masters in social work with a specialization in community, policy, and political social action. While Olivia was completing her MSW, she served as the Chapter's Policy Assistant. In this position, Olivia coordinated the Chapter's first in-person advocacy day, assists with developing the Chapter's policy priorities and provides information to members on New York state policy relevant to the social work profession. Olivia became the Policy Coordinator at NASW-NYS in March 2023.
Olivia is also on the NASW-NYS Revolutionize Social Work Leadership team. This team is leading the journey to transform social work by identifying the ways in which racism is perpetuated in the profession to hold these systems of power accountable. Olivia's interests include criminal justice reform and political social work in hopes of addressing the systemic injustices in the state.
Outside of social work Olivia enjoys spending time with family, friends and exercising. She also enjoys reading and exploring new places.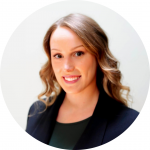 Amelia Lochner Malavé (She/Her/Hers)
Director of Operations and Development
alochner.naswnys@socialworkers.org
518-463-4741 ext. 103
Amelia has served the NASW-NYS membership since March 2015. Previously, she served as the Chapter's Executive Assistant, Program Coordinator, & Grants and Development Specialist. She is a 2014 graduate of SUNY Geneseo with degrees in Political Science and Sociology. Amelia lives in Albany, NY with her husband Tomás, their son, and their cat Buttermilk Pancakes.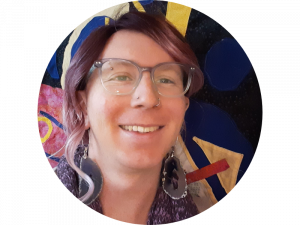 Nelle Morehouse (She/Her)
Program Coordinator
nmorehouse.naswnys@socialworkers.org
Nelle has served the NASW-NYS membership as Program Coordinator since October 2022. She completed her MSW in 2020 from UAlbany, and previously worked as the Recruitment and Admissions Coordinator for the School of Social Welfare at UAlbany. In her spare time, Nelle enjoys cooking, sewing, and spending time with family and friends.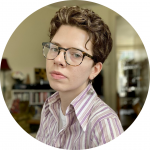 Katie Huntington (She/Her)
Executive Assistant
khuntington.naswnys@socialworkers.org
Katie graduated from Hartwick College in 2020 with a BA in English. She has experience working as a non-profit administrator in the human services arena, and she is honored to help support the social workers and other activists who make our world more just and equitable for all. In her free time, Katie enjoys reading, studying astrology, and spending time with her husband Wyatt and their dog, Hammy.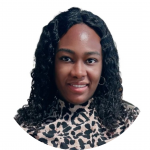 Fatoumata Camara
Stony Brook University/School of Social Welfare
CPPSA Concentration MSW
Fatoumatacnaswintern@gmail.com
Fatoumata has over 5 years of Care Management experience working with local not-for-profit agencies focused on providing mental health and developmental disability services. She is passionate about helping others who are less fortunate than her through fundraising and charitable work. Fatoumata's goal is to create her own not-for-profit organization focused on providing services to people who experience intimate partner violence, and she is really excited to be working with NASW-NYS as an agent for change.
Interests: Affordable childcare for single mothers, Policy Advocacy, Domestic Violence, Immigration Rights, and Social and Restorative Justice.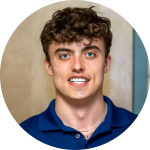 Jacob

 Schoff (He/Him/His)
MSW Intern
University at Albany – SUNY
Jacob Schoff is a graduate student at UAlbany, where he will graduate with his master's in social work in the Spring of 2024.
      Jacob graduated with his bachelor's in social work from Siena College in the Spring of 2023. While completing his BSW, Jacob acted as a public awareness coordinator for several campus-wide walks. He has also assisted homeless veterans as part of an interdisciplinary team and has served those who are homeless and without shelter in Albany. Jacob is excited to continue serving the unsheltered homeless through employment with the Joseph's House Outreach Van.
Jacob is looking forward to the macro level experience an internship with NASW-NYS will provide and is excited to encourage social justice. He has an interest in the homelessness crisis, as well as the intersection of our mental health, substance abuse, and healthcare systems. Professionally, Jacob aspires to advocate for others, while encouraging policy reformation in our healthcare and criminal justice systems.
In his free time Jacob enjoys being outside and spending time with family and friends. He enjoys basketball, bicycling, and hopes to visit every national park in his lifetime!