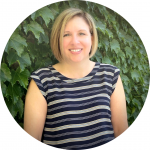 Samantha Fletcher, Ph.D., MSW (Sam/Any)
Executive Director
sfletcher.naswnys@socialworkers.org
518-463-4741 ext. 101
Samantha Fletcher earned a B.A. in Sociology at the University of Tulsa in 2000.  Before returning to school to earn a master's and Ph.D. in Social Work at the University at Albany, she worked for over a decade in human services including at a family law firm, crisis pregnancy center, Islamic school and running an independent business.
While Samantha was pursing her Ph.D., she also served as the project coordinator and senior research assistant for the PFC Joseph P. Dwyer Statewide Veteran Peer Support Program evaluation.  She supervised program development and implementation for 16 non-profit county programs focused on peer delivered services including individual mentoring, engagement in social activities, support groups, volunteerism, community education and partnership, and referral to existing veteran services.
Samantha also served as the Assistant Dean of Academic Programs and the Director of Admissions in the School of Social Welfare at the University at Albany.  In this position, she worked on a diverse team of administrators and faculty to provide a quality education for bachelor, master, and doctoral social work students.  Samantha also partnered with the Assistant Dean of Diversity, Equity, and Inclusion to create a social justice group for students, faculty, and staff.  The purpose of this group is to bring a deeper consciousness to social injustice (with an emphasis on critically examining inequality at multiple levels) and promote a safe, reflective environment where members can explore personal assumptions, biases, values and beliefs.  By promoting a sense of responsibility for all participants to become change agents, participation in the group can help those entering the social work profession make inclusiveness a habit in their practice and everyday life.
Samantha became the Executive Director of the National Association of Social Workers, New York State Chapter in September 2019.

In her spare time, Samantha loves spending time with her husband, three children, and friends.  She also enjoys reading, exercising, and traveling.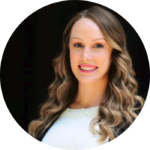 Amelia Lochner-Malavé (She/Her/Hers)
Director of Operations and Development
alochner.naswnys@socialworkers.org
518-463-4741 ext. 103
Amelia has served the NASW-NYS membership since March 2015. Previously, she served as the Chapter's Executive Assistant, Program Coordinator, & Grants and Development Specialist. She is a 2014 graduate of SUNY Geneseo with degrees in Political Science and Sociology. Amelia lives in Albany, NY with her husband Tomás and their cat Buttermilk Pancakes.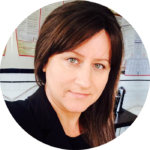 Natalya Sandul (She/Her/Hers)
Business Operations Manager
nsandul.naswnys@socialworkers.org
518-463-4741 ext. 102
Natalya has been with NASW-NYS since 2007. She started out as a part-time bookkeeper while earning her bachelor degree in Accounting at Siena College. Since 2011, she has worked full time as the Chapter Accountant and handles the responsibility of all financials of the organization.
Natalya is passionate about gardening, baking, and traveling. In her spare time, she loves spending time with her four children and five grand children.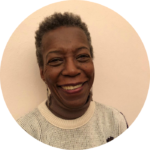 Evelyn Williams, MSW
Policy Director
twalker.naswnys@socialworkers.org
Evelyn G. Williams has over 30 years of progressive experience in health care administration, consulting, legislative advocacy, and teaching at the baccalaureate and graduate levels. Her primary professional direction was in community health care assisting in opening three community health centers (CHC) and providing technical assistance to CHC's in the federal Region II locations. She also held several administrative positions in the NYS Department of Health. In 1999, after completing eleven years as the President/CEO of Whitney M. Young Jr. Health Center, Evelyn chose to pursue her consulting career, working with community-based organizations in the areas of program development, strategic management, and leadership.
Her consultant endeavors include providing consultant services to state and federal agencies, community-based organizations, and social/cultural groups. She assisted organizations in opening health care programs, developing short and long-term strategic plans, writing grants, conducting organizational performance evaluations, designing fundraising projects, facilitating governing board retreats, and planning and implementing statewide and national conferences and professional meetings.
Concurrent with the progressive experience in health care, Ms. Williams has had varied teaching positions since 1979. Completing her tenure in FORUM and the Center of International Programs within Empire State College, she is currently a lecturer within the School of Social Welfare, University at Albany.
Ms. Williams' leadership skills are represented through serving on several statewide and regional professional organizations' governing boards, as well as her role as legislative chair and chairperson of the community health care statewide association.
Ms. Williams, in addition to the above, is a certified yoga & Shake Your Soul/Dancekinetics instructor and a proud grandmother.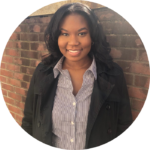 Shakira Maki, MSW 
Program Coordinator
smaki.naswnys@socialworkers.org
Shakira Maki graduated with her BSW from Long Island University-Brooklyn in 2017, where she was a member of Phi Alpha Social Work Honor Society and received the Glenn Gritzer Award for Excellence in Writing and Policy Analysis.
Shakira attended University at Albany School of Social Welfare, where she obtained her MSW in the spring of 2020, with a concentration in Macro social work and a specialization in gerontology, as a John A. Hartford Foundation Internships in Aging scholar. Shakira is passionate about promoting excellent quality of life for low-income older adults, specifically through wellness and nutrition, and plans to achieve this through developing community-based wellness programming that allows older adults to age healthily and with dignity and choice.
Shakira has a background in providing case management and service coordination for older adults and served as an MSW intern for the New York State Office for Aging where she was able to work firsthand on programs that promote wellness and nutrition for older New Yorkers. Additionally, Shakira spent 2 years working as a Program Assistant with the University at Albany School of Social Welfare Continuing Education Program, where she was able to assist with program development through approving social work continuing education proposals and creating program evaluation surveys.
In her free time, Shakira enjoys practicing yoga, traveling and spending time with her family and friends.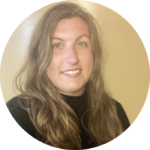 Justine DiCio, B.A. (She/Her/Hers)
Executive Assistant
jdicio.naswnys@socialworkers.org
Justine is a recent graduate of the University at Albany, earning her Bachelors of Arts degree with Magna Cum Laude academic honors, after double-majoring in Sociology and Criminal Justice. She began working at the National Association of Social Workers in January of 2020, after serving in the office as a volunteer during the Fall of 2019. In her spare time, Justine enjoys exercising and hanging out with friends.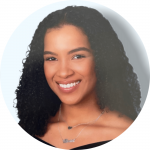 Olivia Knox, BSW (She/Her/Hers)
Communications Associate
oknox.naswnys@socialworkers.org
Olivia Knox, BSW, is a recent graduate from Marist College with a Bachelors in Social Work and minors in Sociology and Criminal justice. This upcoming year, she will begin her Masters of social work program from Stony Brook University with a specialization in Community, Policy and Political Social Action. Olivia is on the NASW-NYS Revolutionize Social Work Leadership team. This team is leading the journey to transform social work by identifying the ways in which racism is perpetuated in our profession to hold these systems of power accountable. Olivia's interests focus on criminal justice and political social work in order to address the systemic injustices in the world. After graduate school, she hopes to continue doing the grassroots work that attracted her to the field of social work.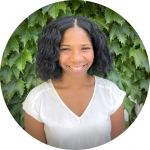 Tamara Walker, LMSW
Policy Coordinator
twalker.naswnys@socialworkers.org
518-463-4741 ext. 105
Tamara received her training as a social worker the Hudson Valley Community College Human Services program, received her BSW and MSW from SUNY Albany School of Social Welfare graduating summa cum laude with Advance Standing. As an Albany native, she has worked in her community for over 15 years in various capacities. While in school, Tamara was a member of the social justice healing group and advocated for the discussion of race in the classroom. More recently, she has worked and advocated for women and families through prevention services through the Albany County Department of Health. During the pandemic, Tamara played an integral role in the contact tracing efforts for Albany County and received recognition from the Commissioner on the quality of her work. In addition, she has served and advocated for policy change in substance use, mental health and the foster care systems. Outside of work, Tamara has formally and informally created networking channels to connect social workers to resources, clients and other social workers.⁠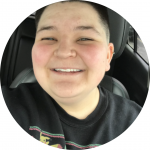 Amanda Roberts (She/Her, They/Them)
MSW Intern
The College at Brockport
arobe3@brockport.edu
After working in adolescent mental health care for several years, my interests began to peak at seeing inequity within systems. My original plan was to work directly with individuals who experience barriers to treatment, however, upon seeing how often issues would arise I began to want to do more. My interests now focus on macro level policy, systemic change and deconstruction as to support long term change within and among institutions. Ideally, I would love to work on policy affecting LGBTQIA+ individuals and increase education and awareness of LGBTQIA+ issues.
Interests: Policy Reform, LGBTQIA+ Activism, Gender and Sexuality, Healthcare, Working with youth and families, Social justice, Education, Body Positivity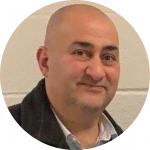 Pierre Ghorayeb (He/Him/His)
MSW Intern
SUNY Albany School of Social Welfare
pghorayeb.naswnysintern@gmail.com
Pierre has previously worked with immigrant students as an interpreter. He currently work as a director of a food pantry which allowed him to work closely with immigrants and increased his passion to advocate for them. He is very excited to share his experiences and work on developing immigration policy reform with NASW-NYS as an intern.
Interests: policy reform, immigration reform, immigrants advocate, creating resources for immigrants.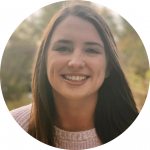 Sarah Jaromin (She/Her/Hers)
MSW Intern
SUNY Albany School of Social Welfare
sjaromin.naswnysintern@gmail.com
Sarah has previously worked with the Boys and Girls Clubs of the Capital Region, conducted research in the area around social determinants of health and inclusive education, coaches high school basketball, and is also a graduate assistant for UAlbany's Campus Recreation department. Sarah is excited to be working with NASW-NYS with the hopes of promoting positive change in the field. In the future, she hopes to work on macro level policy change
Interests: Policy Reform, Social Justice, Environmental Justice, LGBTQIA+ rights, Domestic Violence Advocacy, and Inclusive Education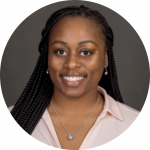 Tatyahna Costello, BSW (She/Her/Hers)
MSW Intern
NYU Silver School of Social Work
Tatyahnanaswnysintern@gmail.com
Tatyahna is originally from Long Beach, California and attended Azusa Pacific University(APU) for her BSW. She has previously been involved in several advocacy organizations from disability rights to people experiencing homelessness. While attending APU, she served in various roles on campus with special attention to the diversity and intentional inclusion of marginalized folks. She also created, implemented, and led an advocacy group aimed at creating a voice for students and sustainable change on campus through policy change and educating the student body on issues related to social justice. Tatyahna is looking forward to working with the NASW New York State Chapter and making a positive change.
Interests: QTPOC/TGNCNB/LGBTQ Rights, Policy Reform, Racial Justice, Equitable Education, Social and Restorative Justice, Macro Social Work, Intersection of Marginalized Identities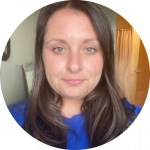 Heather Potter, BSW
MSW Intern
Western New Mexico University
Heather-greer@hotmail.com
Heather earned her BSW with Western New Mexico University in 2018. Heather is originally from Tennessee but is currently living in Okinawa, Japan as a military spouse. She has been a military spouse for over a decade. She is a volunteer with Mental Health Peer Alliance of Okinawa, which helps bridge the gap in the mental health services in the military community in Okinawa.  She volunteers in leading marriage classes and helping mentor mothers of preschoolers and women at a local Japanese church. Heather is looking forward to working with NASW-NYS in their mission to promote and advocate for positive change.
Interests: Military and their families, Rural communities, Healthcare, and Policy Reform.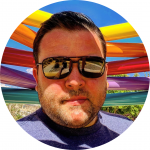 Michael McLoughlin, B.A. (He/Him/His)
MSW Intern
University at Albany
mmcloughlin@albany.edu
Michael has worked in television production and currently works part time at The Arts Center of the Capital.  He is an uncle of ten amazing nieces and nephews and loves to swim, go on nature walks and binge bad television. He is excited to be where the action is when it comes to NYS Social Workers.
Interests: Policy Reform, Healthcare, Civil Rights, LGBTQ issues.