Welcome to the NASW-NYS Nassau Division
Join us in enhancing the profession, building strength, and advocating for the needs of social workers within Nassau county.
---
The NASW-NYS Nassau Division meets monthly to discuss issues impacting the profession and share ideas on programs and initiatives that would best serve our members and community. All members, new and current, are welcome to drop by at any upcoming meeting!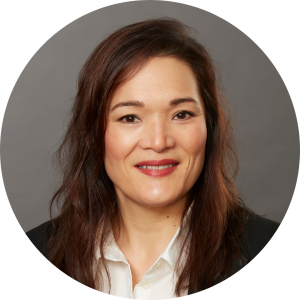 Kari Tabag, PhD, LCSW-R

Nassau Division Director
Dr. Kari Tabag is adjunct professor at Adelphi University's Graduate School of Social Work, where she also earned her PhD and Master of Social Work degrees. Dr. Tabag is certified as a Supervisor in Field Instruction (SIFI) and School Social Worker. As a Licensed Clinical Social Worker (LCSW-R) for 25 years, Dr. Tabag served as a social worker in a variety of roles including social work professor, school social worker, psychotherapist, consultant, clinical social work supervisor, social work field instructor, social work field liaison, college mental health counselor, director of wellness, and dean of student services.
Dr. Tabag's community service extends to leadership positions and membership within several mental health organizations including the National Association of Social Work and the Asian American Psychological Association (AAPA). Dr. Tabag is featured in the National Association of Social Work's (NASW-NYS) New York State campaign "This is Social Work" and established the NASW-New York State (NASW-NYS) Asian, Asian American, Native Hawaiian Pacific Islander (AANHPI) Affinity Group. Dr. Tabag has been published in academic journals and book chapters, The New York Times, and The FilAm: A magazine for Filipino Americans in New York. Dr. Tabag is an active advocate and reflectivist for racialized, marginalized, and oppressed communities in public and secondary educational settings while promoting cultural humility in research, academic, and clinical practice. Dr. Tabag's public speaking presentations center on microaggressions in micro, mezzo, and macro settings, systemic racism, diversity, inclusion, and equity (DEI), and the promotion for social justice and advocacy among the Asian community and other racialized, marginalized, and oppressed communities.
Dr. Tabag's research examines experienced gendered racial microaggressions and psychological distress among Filipino American women, reinforcing her positionality and agency as a second-generation Filipina/x/o American woman, further advancing her professional and academic development.
Undergraduate Degree: B.A., University of Florida, 1995
Graduate Degree: M.S. W., Adelphi University, 1997