NASW-NYS members are guaranteed to receive ALL 36 CEs they need to renew their license within the 3 year renewal period free with membership through our monthly free Anti-Racist webinar series. Online live credits count the same as in person programs, and that means you can receive ALL your credits for FREE with NASW-NYS!
All must attend the entire event for which they registered for. No partial credits will be given.
You will receive a confirmation email with the webinar join link after you complete your registration to the email address you registered with. Please be sure to check your spam, junk and promotion folder for this as well.
Refund Policy:
If you cannot attend a class, you must cancel your registration at least 48 hours in advance of the scheduled start time of the class, or you will be considered a "no-show". In the case of a no-show or partial participation, no refund will be granted. We do not issue credits or apply refunds towards a future course. No recordings will be distributed to obtain credit from, as these programs need to be attended synchronously to be considered "live, in-person" continuing education credits, according to the New York State Education Department. A processing fee of 20% will be applied to any and all refunds, no matter when it is requested. 
March 31st – In-Person at Nassau Community College - 9:30am - 12:00pm
Critical Race Theory is a Practice of Freedom: Thoughts on Racial Literacy and American Democracy for Social Work
NCC Faculty, Staff, & Students: FREE | NASW-NYS Members: $20 | Other Chapter Member: $25 | Non-Members: $25 
NYSED Approved for 2.0 CE Credits
Click here for Program Information & Registration
Sponsored by the NASW-NYS Nassau Division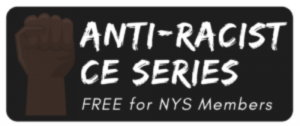 April 7th – Live Webinar - 9:00a-12:00p
Death by A Thousand Nicks: Healing the Wounds of Racial Trauma
NASW-NYS Members: FREE | Other Chapter Member: $60 | Non-Members: $75
NYSED Approved for 3.0 CE Credits
Click here for Program Information & Registration
April 19th – Live Webinar - 1:00pm - 5:00pm
Transcending Relational and Religious Trauma: Affirmative Care for LGBTQ+ clients
NASW-NYS Members: $40 | Other Chapter Member: $80 | Non-Members: $100
NYSED Approved for 4.0 CE Credits
Click here for Program Information & Registration
April 12th – Live Webinar - 12:00pm - 1:30pm
Introduction to the Diagnosis and Treatment of Dissociative Identity Disorder
NASW-NYS Members: $15 | Other Chapter Member: $30 | Non-Members: $37.5
NYSED Approved for 1.5 CE Credits
Click here for Program Information & Registration
April 14th – Live Webinar - 9:00a-12:00p
Social Work Practice with Parents of Estranged Adult Kids
NASW-NYS Members: $30 | Other Chapter Member: $60 | Non-Members: $75
NYSED Approved for 3.0 CE Credits
Click here for Program Information & Registration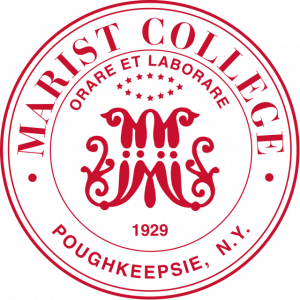 April 24th – Live Webinar - 12:00pm - 1:00pm
Gatekeeping in Field Education: Case Studies and Ethical Considerations
NASW-NYS Members: $10 | Other Chapter Member: $20 | Non-Members: $25
NYSED Approved for 1.0 CE Credits
Click here for Program Information & Registration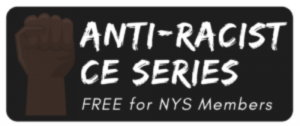 May 3rd– Live Webinar - 5:30p - 7:00p
Human Trafficking: Black Girls Vulnerability to Sexual Exploitation
NASW-NYS Members: FREE | Other Chapter Member: $30 | Non-Members: $37.5
NYSED Approved for 1.5 CE Credits
Click here for Program Information & Registration
May 31st – Live Webinar - 10:00a-1:00p
Maintaining Appropriate Professional Boundaries: Exploring Ethical Obligations of Mental Health Professionals
NASW-NYS Members: $30 | Other Chapter Member: $60 | Non-Members: $75
NYSED Approved for 3.0 CE Credits | Meets NYSED Professional Boundary Requirement
Click here for Program Information & Registration
May 6th, 2023 – Live Webinar - 9:00a-12:00p
Cognitive Behavioral Therapy (CBT): Concepts and Applications to Clinical Practice
NASW-NYS Members: $30 | Other Chapter Member: $60 | Non-Members: $75
NYSED Approved for 3.0 CE Credits
Click here for Program Information & Registration
May 12th and 13th – Live Webinar - 9:00a-4:00p, both days
Mindfulness and Compassion in Clinical Practice
NASW-NYS Members: $120 | Other Chapter Member: $240 | Non-Members: $300
NYSED Approved for 12.0 CE Credits
Click here for Program Information & Registration
May 16th – Live Webinar - 10:00a-12:00p
The Information Literate Social Worker: Researching Diverse Populations
NASW-NYS Members: $20 | Other Chapter Member: $40 | Non-Members: $50
NYSED Approved for 2.0 CE Credits
Click here for Program Information & Registration