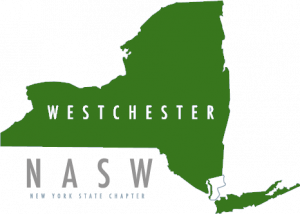 Welcome to the NASW-NYS Westchester Division
Join us in enhancing the profession, building strength, and advocating for the needs of social workers within Westchester county.
---
The NASW-NYS Westchester Division meets monthly to discuss issues impacting the profession and share ideas on programs and initiatives that would best serve our members and community. All members, new and current, are welcome to drop by at any upcoming meeting!

Westchester Division Director
Billye is an experienced clinician, supervisor, field instructor, administrator, program developer, and relationship builder. Billye incorporates her passion of child sexual abuse treatment, prevention and developing trauma informed programs in her multiple roles. She has performed extensive work with sexually abused children and adults as well as sexually reactive and aggressive youth. In addition, Billye has trained therapists, students, parents, teachers, child welfare staff, attorneys, social workers and many others about issues relating to child sexual abuse. She was involved in all activities related to child sexual abuse prevention, which included panels, newspaper, radio, and television and even appeared in a documentary. Some of the topics of her trainings include: Treatment, Prevention; Identifying signs and symptoms; How to increase protective factors; Using the arts to break the silence around abuse; How to handle disclosure; How to safeguard a home after the occurrence of child sexual abuse; and the long term impact of childhood sexual abuse. Billye has a Master of Social Work degree from New York University (NYU). She attained a Post Master's Certificate in Clinical Practice from NYU, an Advanced Certificate Program in Non- profit management from New York Medical College/Fordham University. She is an active member of the National Association of Social Workers (NASW) and  was  a member of the National Ethics Committee for 12 years and chair of the committee for two years.   Billye  was also the Co-chair of the Whitney M. Young Multicultural Affairs Committee (Westchester Division)  for 17 years and as the Vice President of the NYS chapter from 2018-2020.