Chapter Chats initially emerged out of a need to socially connect social workers while practicing physical distancing. They have grown into an accessible and easy way for social workers to share resources, network, and engage with one another across the State and Nation. These are conversations hosted by social workers, for social workers. Open to all who would like to attend, and any NASW member is invited to host a topic or conversation!
Want to host or suggest a topic for a Chapter Chat? Shoot us an email at info.naswnys@socialworkers.org!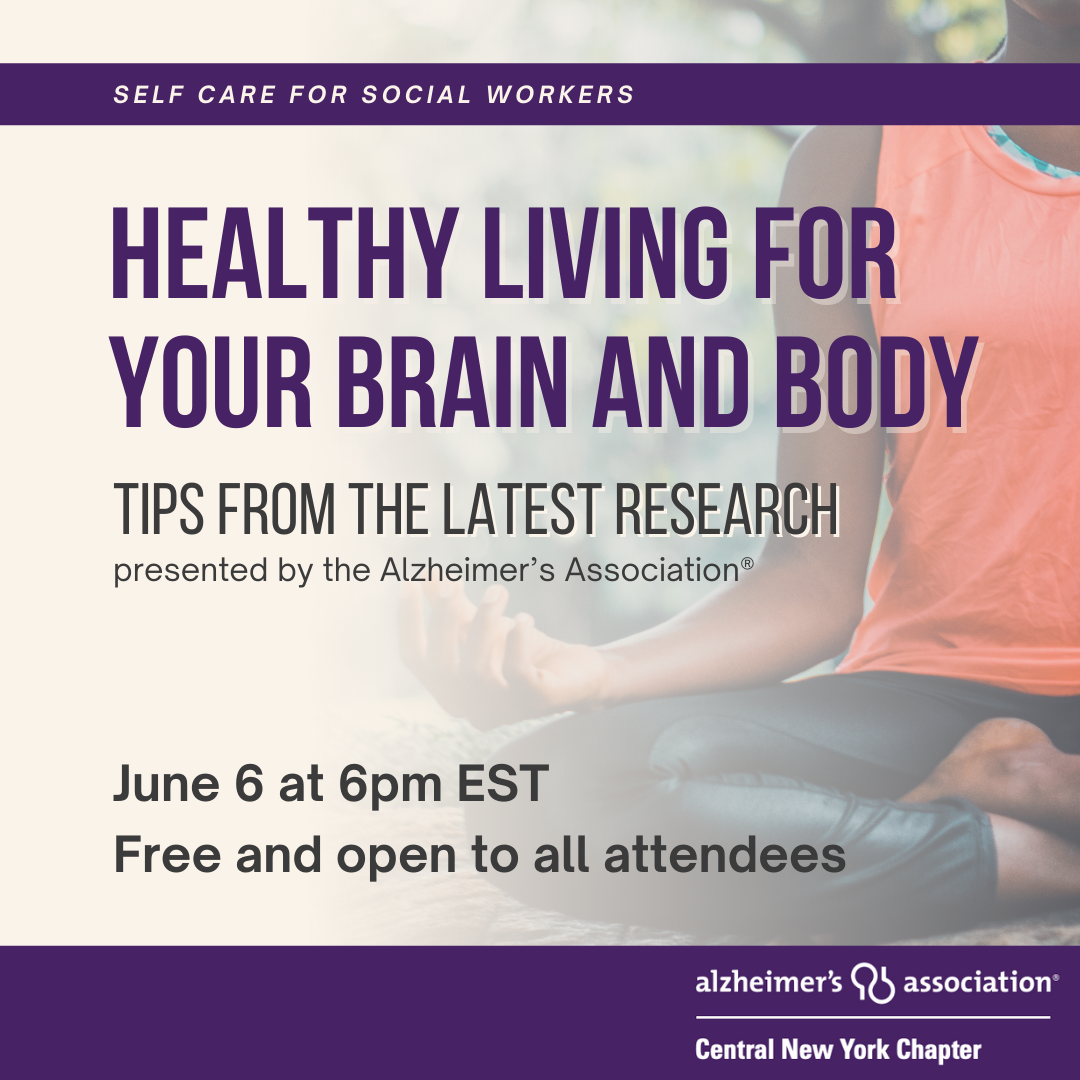 Healthy Living for Your Brain and Body: Tips from the Latest Research

Presented by: the Alzheimer's Association, Central New York
June 6 at 6:00pm EST
For centuries, we've known that the health of the brain and the body are connected. But now, science is able to provide insights into how lifestyle choices may help you keep your brain and body healthy as you age. Join us to learn about research in the areas of diet and nutrition, exercise, cognitive activity and social engagement, and use hands-on tools to help you incorporate these recommendations into a plan for healthy aging.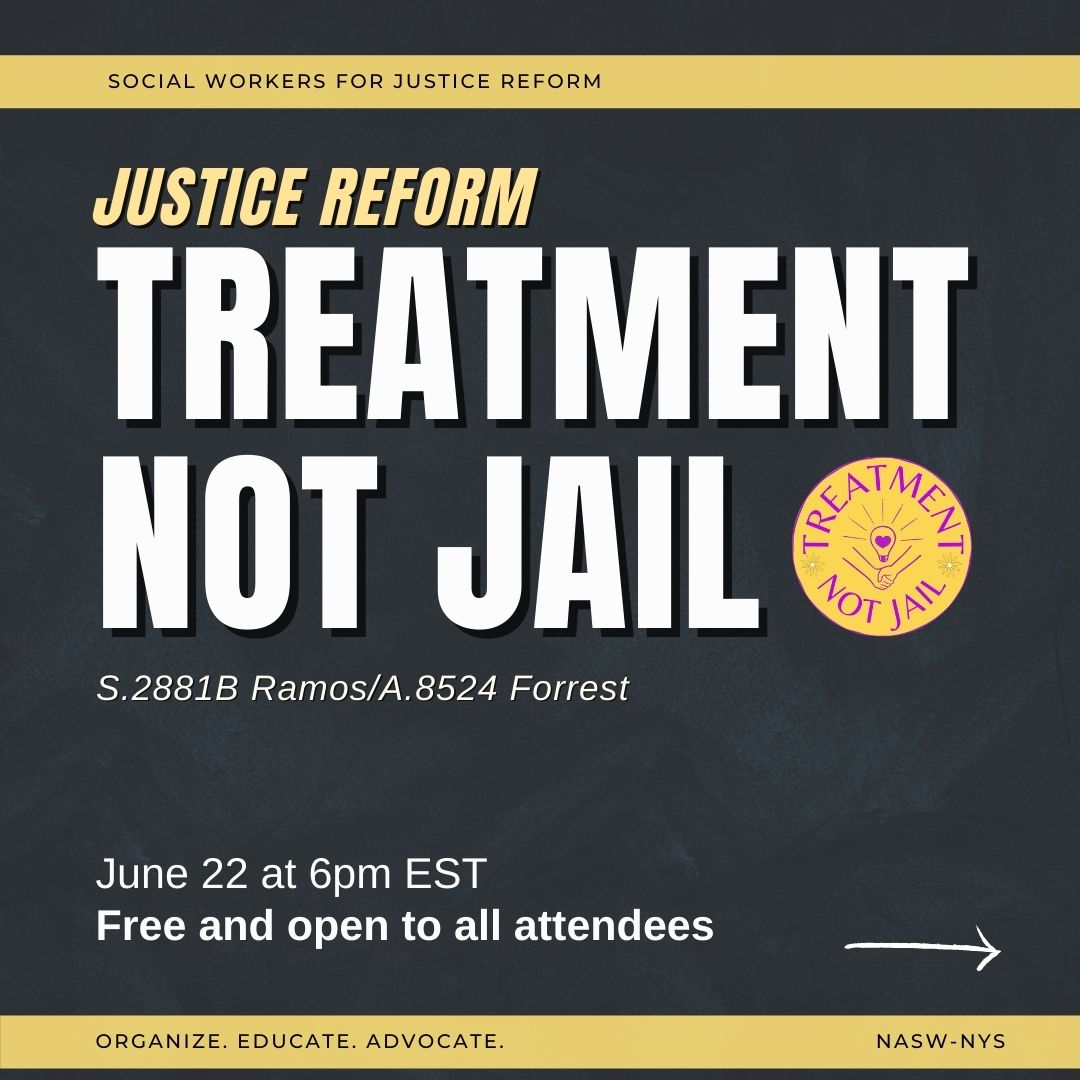 Justice Reform: Treatment, Not Jail

June 22 at 6:00pm EST
The Treatment Not Jail campaign has drawn together diverse stakeholders who bring many perspectives to efforts in New York state to reform the justice system by expanding and reforming existing judicial diversionary programs. This presentation will describe some of the issues with existing programs, propose a framework for addressing such issues, provide key insight into current legislation proposed to reform diversion courts in a strategic manner, and promote better efforts to address social equity throughout the process. This proposal addresses key diversity issues with existing diversion programs- existing disparities disproportionately impact people with varying immigration status, people with mental illness, people who have other disabilities, and people from disproportionately impacted communities. This presentation will also tie these efforts to ethical standards as described by the NASW Code of Ethics.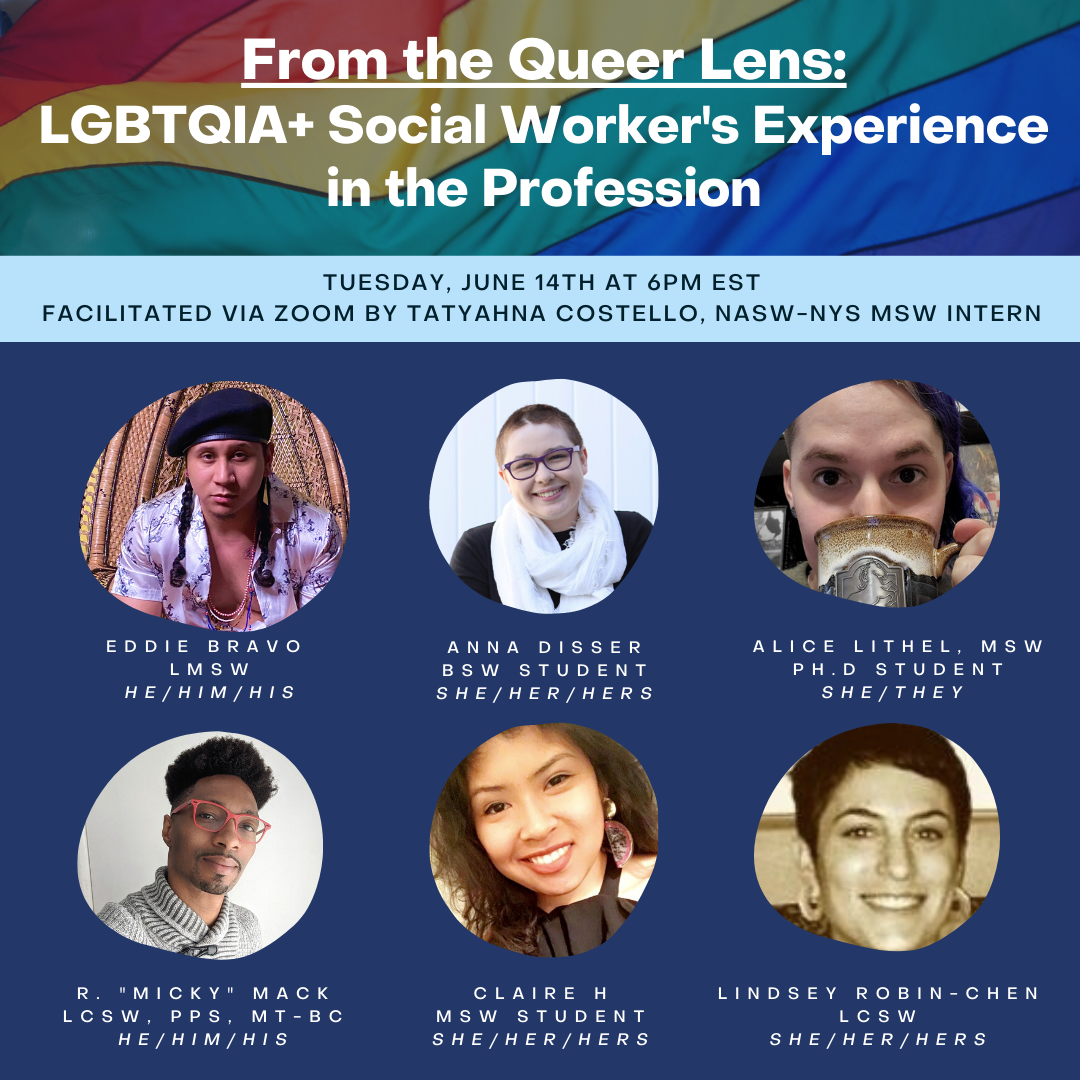 From the Queer Lens: LGBTQIA+ Social Worker's Experience in the Profession

Facilitated by: Tatyahna Costello, MSW Intern at NASW-NYS
Panelists:
Anna Disser, BSW Student
Eddie Bravo, LMSW
Alice Lithell, MSW, PhD Student
Claire Howard, MSW Student
Micky Mack, LCSW, PPS, MT-BC
Lindsey Robin-Chen, LCSW
June 14 at 6:00pm EST
LGBTQIA+ social workers are in every area of social work and have been since the beginning of time. Through the Stonewall Rights, the passage of same-sex marriage, and more, social workers have been at the forefront. However, the social work profession has not been free of discrimination and harm to the queer community despite the values that we hold. Don't believe us, come join us for this panel of a range of folks from the LGBTQIA+ community who also identify as social workers. This Chapter Chat will give a platform to the community to share the way social work has or has not shown up for the Queer community when navigating the profession. Each panelist will discuss their identity and how it has shaped their experience in the profession as well as how they navigated these challenges. Attendees will be able to gain insight of experiences from the community as well as learn ways we can begin to make real change so the same principles we use for clients can be given to social workers. Join us to participate in a panel about how the social work profession can be better, do better, and move forward together in unity and advocacy.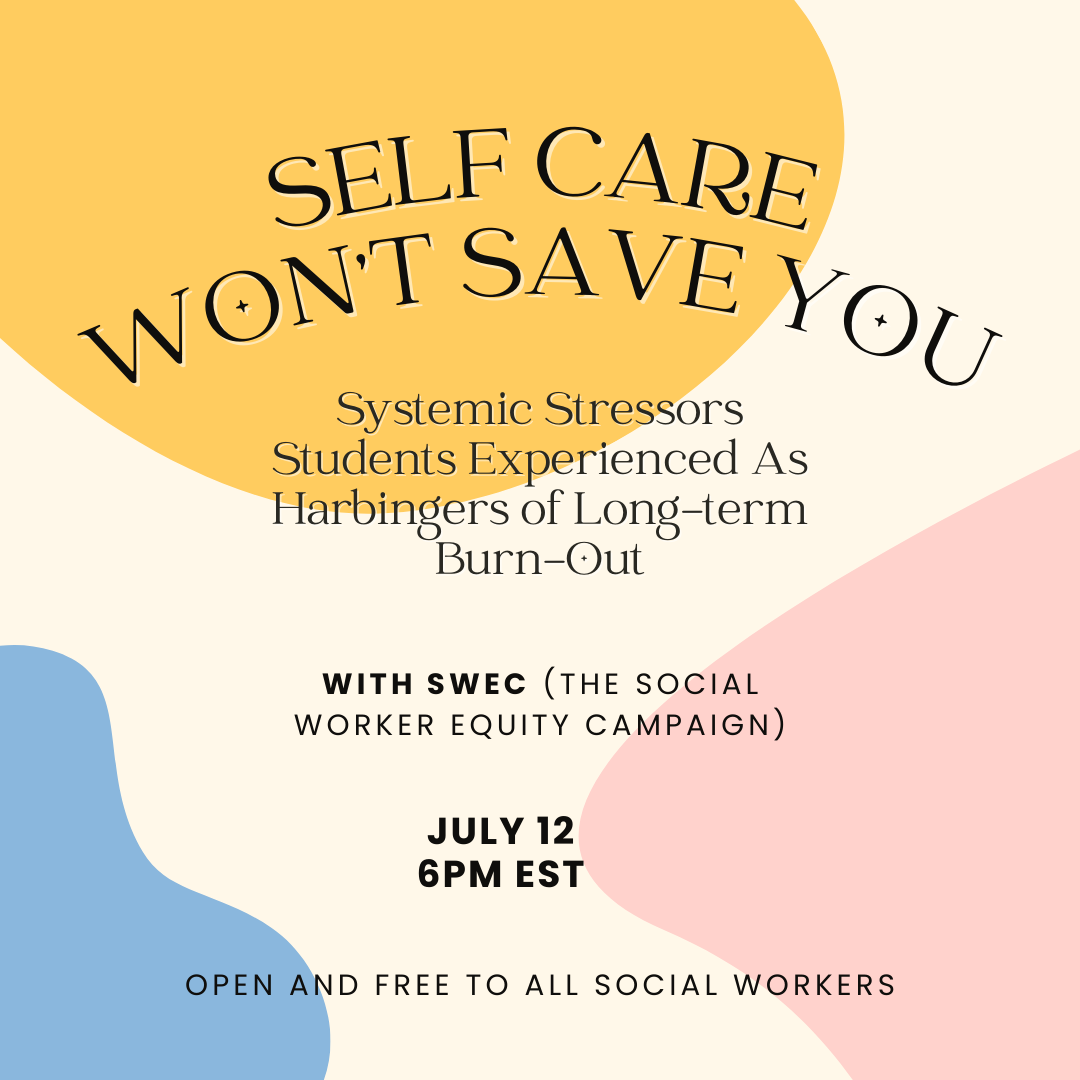 Self-Care Won't Save You: Systemic Stressors Students Experienced As Harbingers of Long-term Burn-Out

Presented by: Melanie Sonsteng-Person, MSW, Ph.D, and Steve Burghardt, M.S.W., Ph.D from the Social Work Equity Campaign (SWEC)
July 12 at 6:00pm EST
Join us for a Chapter Chat about toxic workplace and internship environments, and how they impact social workers as individuals and professionals. This conversation will be led by the Social Worker Equity Campaign (SWEC), an advocacy group with a mission to foster equity, unity, and action among the social work workforce. This presentation will focus on the firsthand trauma and secondary traumatic stress that can be experienced in field education, and will end with policy and programmatic recommendations from SWEC for social work education and the profession at large.

Subscribe to the NASW-NYS Channel!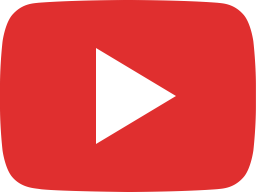 Non-Traditional Internships: How you can support military spouses getting their MSW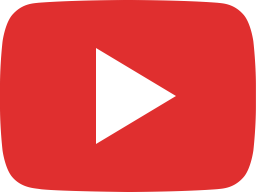 The Impact of Medicare Program Changes on Clinical Social Work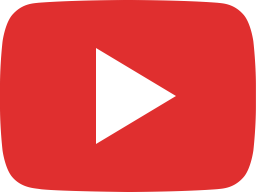 The NYS Kinship System of Care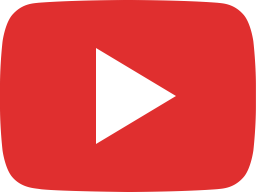 Cancel Culture: A Discussion on the Realities of Racism in Social Work Education and Practice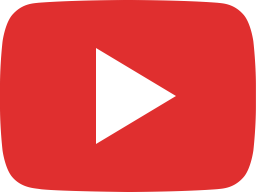 Positive Disruption of Social Work Practice and Leadership from a Trauma Informed DEI lens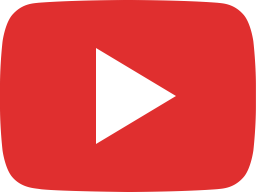 Honoring Yourself Amidst the Chaos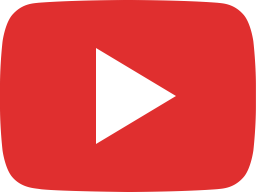 Addressing Xenophobia and Violence Among the Asian American Community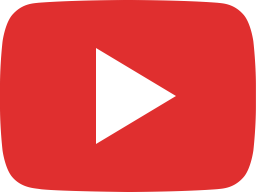 What is Library Social Work?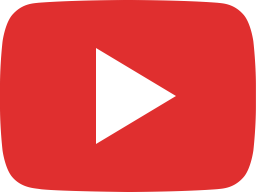 The Future of Social Work: An Essential Chat with the NASW President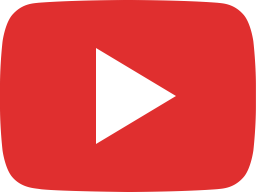 Chapter Chat: Voting is Social Work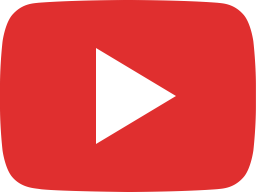 Chapter Chat: Voting is Social Work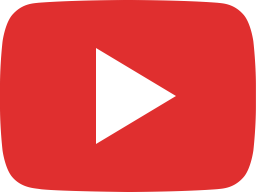 The Muslim Social Worker: Honoring Allah, Uplifting our Community, & Combating Islamophobia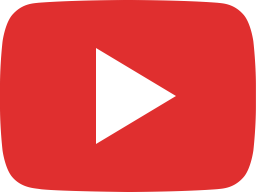 What is Environmental Justice?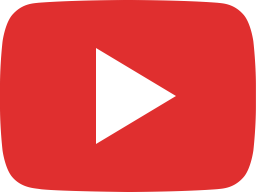 Chapter Chat: Financial Social Work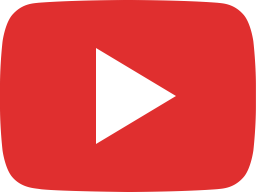 Chapter Chat: Financial Social Work