Chapter Chats initially emerged out of a need to socially connect social workers while practicing physical distancing. They have grown into an accessible and easy way for social workers to share resources, network, and engage with one another across the State and Nation. These are conversations hosted by social workers, for social workers. Open to all who would like to attend, and any NASW member is invited to host a topic or conversation!
Want to host or suggest a topic for a Chapter Chat? Shoot us an email at info.naswnys@socialworkers.org!
Pleasure and Pain: Sex Positive Social Work Practice
Featuring SJ Dodd, Sabrina Sarro, & Cavanaugh Quick
Tuesday, April 4 at 6:00 p.m. EST
Bringing up sex, pleasure, pain in a social work setting with clients can be liberating, and also daunting. Join us in this chapter chat to hear our panel of practitioners who engage in sex-positive social work, to hear how they integrate sex positivity into their practice, and ways that focusing on pleasure can advance freedom, both individually and collectively. Join us on April 4th at 6:00pm EST., as a panel of social workers describe their personal and professional journeys to the social work profession as well as their work to engage in pleasure activism.
Sponsored by the LGBTQQIAAPP+ Social Work Interest Group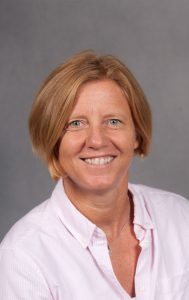 SJ Dodd, MSEd., MSW, PhD, is a Professor, at the Silberman School of Social Work, Hunter College, CUNY, and the CUNY Graduate Center. They are also founding Director of the Silberman Center for Sexuality and Gender (SCSG). Dr. Dodd is a social work scholar whose interests include elevating the visibility of sexuality in social work, LGBTQ social and health issues, and program evaluation. Dr. Dodd's books include Sex-Positive Social Work (Columbia University Press, 2020), Practice-Based Research in Social Work: A Guide for Reluctant Researchers (with Irwin Epstein, 2011), and The Routledge International Handbook of Social Work and Sexualities (Editor, 2021).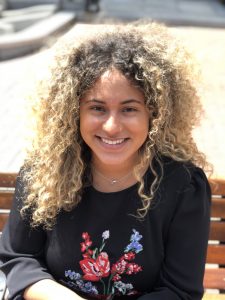 Sabrina Sarro (they/them) is a Black, queer, intersex/trans*, mixed-race psychotherapist, writer, and pelvic pain expert. They are a graduate of Columbia University and hold an LCSW, as well as an MFA from CCNY. They are certified in DBT, trained in various modalities ranging from IFS to Narrative Therapy, and are currently undergoing a two-year EMDR training at the Trauma Institute. They are currently the lead psychotherapist and supervisor at a private practice in the city, where they contribute greatly to the Center of BlackWellbeing and department of Social Work. They are a graduate from the Light House Book Fellowship, and are currently at work on a memoir rooted in the cross-sections between rape and food; rooted in the ways nonconsensual practices speak to various food cultures.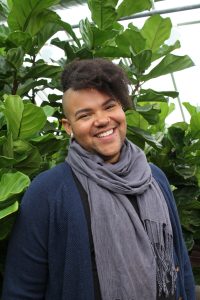 Cavanaugh Quick, LCSW. Cavanaugh Quick is a licensed clinical social worker whose work focuses on cultivating leadership and responsibility. They have clinical specialties the areas of trauma, interpersonal violence, gender, sex, and sexuality. In community, Cavanaugh teaches comprehensive sexual health and relationship education. They offer consultation, technical assistance, and training for service providers focused on the needs of queer and trans people across multiple areas. Cavanaugh's clinical and community work is trauma-informed, kink-affirming, and poly-positive. They believe in honesty, self-education, and radical kindness. 
A Get Together with the NYS Chapter Ethics Committee
Tuesday, April 11 at 6:00 p.m. EST
Join members of the New York State Chapter Ethics Committee to discuss the duties of the committee as well as other pertinent topics. The committee members will outline key work objectives for 2023, discuss the new NY professional boundaries continuing education requirement, and answer questions from the participants. The committee is dedicated to upholding high ethical standards for NY social workers and looks forward to getting to know you better during this Chapter Chat.⁠
Sponsored by the NASW-NYS Chapter Ethics Committee
---
What Can You Do With an MSW? A Social Work Career Panel
Featuring Noshin Hoque, Elisa Kim, Jaime White, Emily Carveth, Ivan Godfrey, and Robin DeLuca-Acconi
Monday, April 17 at 7:00 p.m. EST & Monday, May 1 at 7:00 p.m. EST
Our skills bridge the gap from public to private sector, prepare us to work with all populations, and enable us to switch our practice areas multiple times over our career. This series of two Chapter Chats will highlight a wide variety of career paths social workers, diverse in their practice and approaches to enhancing well-being in their communities. Each panelist will discuss their focus in the field of social work, demonstrating the expansive and impactful reach of the MSW degree, as well as the career options after licensure. Attendees will be able to engage in conversation about the practice areas highlighted during the panel and discuss how they put their MSW into action. Join us to participate in a panel about how social workers make the world a better place in a million ways, large and small, noticed and unnoticed, every day.
The first part of the series will feature Noshin Hoque, Elisa Kim, Jaime White, who are social workers who practice in policy, clinical, and medical settings. The second event in the series will feature Emily Carveth, Ivan Godfrey, and Robin DeLuca-Acconi, who are social workers with animal, forensic, and school social work experience.
Sponsored by the NASW-NYS Student Leadership Committee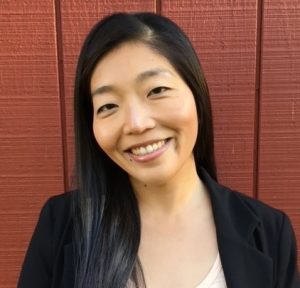 Elisa Kim, LMSW, earned a master's degree in social work (MSW) from State University at Albany in 2020. She is currently a remote therapist and enjoys working with the perinatal, adolescent and geriatric population. Her practice is centered around trauma focused, strength-based and person-centered approach.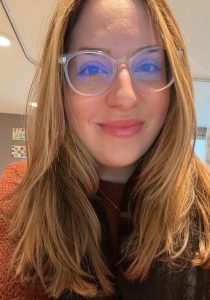 Jaime White, LMSW, works on a neurobehavioral unit at a nursing home in Rochester, NY. Jamie graduated with her Masters in Social Work in 2019 from the University of Wisconsin-Madison. Prior to pursuing her Master's degree, she received a Bachelor's degree in Public Health in 2015 from Ithaca College. Since the age of 18, Jamie's passion has always been working with the elderly and their families. In graduate school, Jamie spent her first year interning at a skilled nursing facility doing both rehab and long term care social work. During her second year she focused more on policy and macro-level change, interning with the state dementia specialist at the Wisconsin Department of Health Services. In her spare time, Jamie loves to read, exercise, hang out with her dog Finn, and be with family.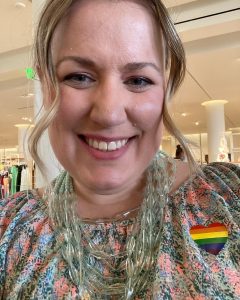 Emily Carveth, LMSW, is the Veterinary Social Worker for Central Hospital for Veterinary Medicine, located in North Haven and Guilford, CT. She graduated with her Master's of Social Work from Fairfield University in 2022, and is currently enrolled in the Veterinary Social Work post-Master's Certificate Program at the University of Tennessee Knoxville. Emily is certified in LGBTQ+ Mental Health and is passionate about supporting the community. Prior to entering the field of Social Work, Emily worked for 15 years as a Technician Assistant and Client Liaison in veterinary practices. As Central Hospital's full-time VSW, Emily is dedicated to supporting the emotional health and well-being of both staff and clients. Her clinical interests include compassion fatigue prevention and resolution, trauma treatment and recovery, somatic approaches, and the intersection of spirituality, animals, and mental health. She recently became a clinician for Spoken Balance, a telehealth therapy practice based out of CT. She'll be specializing her clinical practice in working with veterinary professionals and pet-related grief and bereavement. Her hobbies include yoga, nature walks, reading mystery novels, singing, dancing, and spending time with her partner and 17-year-old Domestic Shorthair cat Rowland.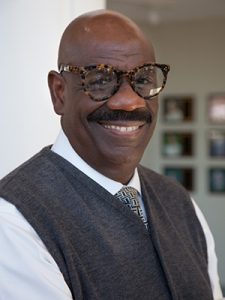 Ivan Godfrey, Ph.D., D.P.Th., MSW, has over 30 years' experience in the field of Criminal Justice and Human Services Administration. Dr. Godfrey is an associate professor of criminal justice and behavioral science at SUNY Ulster Community College, a visiting professor in the forensic mental health department at Russell Sage College and the school of social welfare at the SUNY University at Albany. He has a recent book titled "Corrections and Beyond": a stirring memoir about the experience and life of a corrections officer.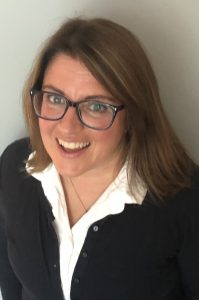 Robin DeLuca-Acconi, Ph.D., LCSW, is the Assistant Dean of Student Services and Clinical Associate Professor in the School of Social Welfare at Stony Brook University. She has taught throughout the social work curriculum from practice to research and policy. She has written curriculum for the BSW/MSW program. She was a school social worker from 1999-2019. She provided services that have benefited countless students and families. She coordinated social and emotional learning programs and organized school climate projects designed to combat discrimination and increase school connectedness.

Subscribe to the NASW-NYS Channel!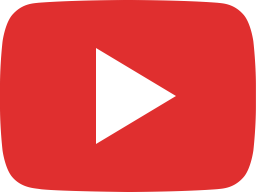 Non-Traditional Internships: How you can support military spouses getting their MSW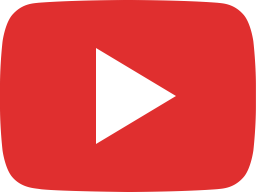 The Impact of Medicare Program Changes on Clinical Social Work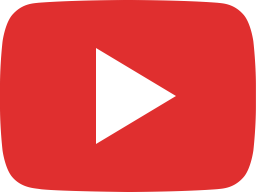 The NYS Kinship System of Care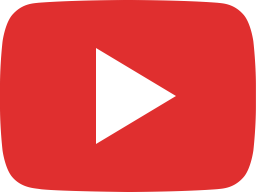 Cancel Culture: A Discussion on the Realities of Racism in Social Work Education and Practice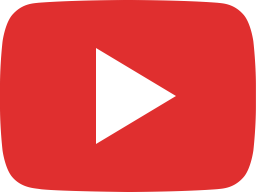 Positive Disruption of Social Work Practice and Leadership from a Trauma Informed DEI lens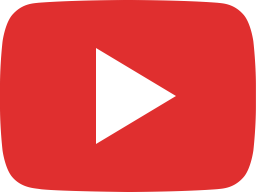 Honoring Yourself Amidst the Chaos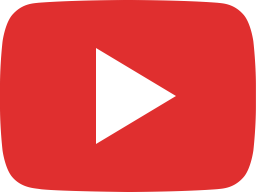 Addressing Xenophobia and Violence Among the Asian American Community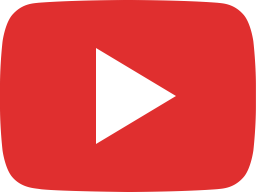 What is Library Social Work?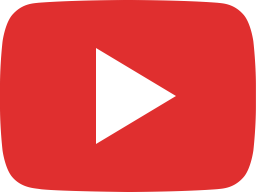 The Future of Social Work: An Essential Chat with the NASW President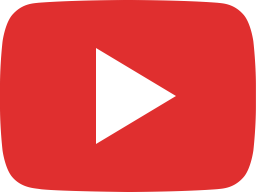 Chapter Chat: Voting is Social Work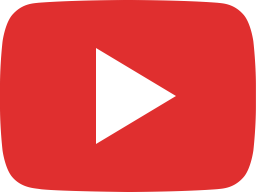 Chapter Chat: Voting is Social Work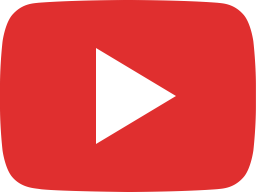 The Muslim Social Worker: Honoring Allah, Uplifting our Community, & Combating Islamophobia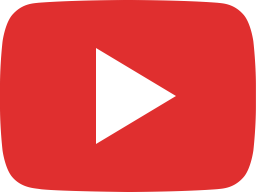 What is Environmental Justice?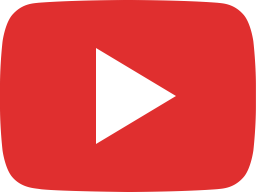 Chapter Chat: Financial Social Work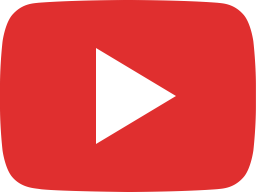 Chapter Chat: Financial Social Work