Become a Continuing Education Presenter

In order to continue to meet the continued need of online continuing education, NASW-NYS has a rolling call for webinar proposals. We are recruiting presenters to offer diverse & robust programs to further develop a full calendar year of CE offerings for 2023.
If you are interested in presenting a program, please do not hesitate to submit a program proposal! Our programs are reviewed and scheduled on a first-come first-serve, rolling basis.
Information updated as of December 2023
Applicant Criteria
Those interested in applying must meet the following criteria:
Earned a master's or doctorate degree in a social science or related field, and have at least 3 years post-graduate work experience.
Demonstrate expertise in the training content through research, practice, or previous program development and teaching experience.
Qualified to teach the courses/educational activities which will be offered, including but not limited to: licensed master of social work or licensed clinical social worker; faculty of a social work program offered by a higher education institution; or instructors who are specifically qualified authorities in their field of practice or area of expertise.
For anti-racism and cultural competence presentations specifically: these must be presented by a community member who meets or exceeds the professional experience criteria listed above, and has lived experience with the diversity area of the presentation topic.
Application Criteria & Submission
We are looking for workshops that are at least 1.0 hours (or 1.0 CEU's) to a maximum of 15 hours (or 15 CEU's)
Send all materials to info.naswnys@socialworkers.org with the subject like 'Program Proposal'. The following items need to be submitted in order for our CE Coordinator and Program Review Team to assess and accept all future programming: 
Send all materials to info.naswnys@socialworkers.org with the subject like 'Program Proposal'. Please give us 48 business hours to acknowledge receipt and coordinate a time to talk with you about your submitted application.
If you have any questions regarding the presenter application process, please contact NASW-NYS at info.naswnys@socialworkers.org. 
Workshop Topics
Most frequently requested topics
Therapeutic interventions
Mental health diagnoses
Diversity, equity, and cultural competency
Families and children
Administration and supervision
Macro and mezzo topics (e.g. policy practice, program development)
Social justice and advocacy
School social work
Immigration and international social work
Medical social work and healthcare
Trauma-related topics
Greif-related topics
Ethics
Couples and relationships
Full list of potential workshop topics
New York State Education Department (NYSED) Provider Requirements
All proposals must meet the New York State Education Department (NYSED) provider requirements. In addition to the subject areas listed above, applicants and workshops must meet basic social work practice considerations in developing their proposals.  Please see listing below:
theories and concepts of human behavior in the social environment;
social work practice, knowledge and skills;
social work research, programs, or practice evaluations;
social work management, administration or social policy;
social work ethics;
clinical interventions, evidence-based models, and principles of clinical social work practice; psychotherapy, and clinical social work diagnosis;
client communications and record keeping;
administrative supervision of licensed master social work and clinical supervision of licensed clinical social work practice;
pedagogical methodologies or other topics which contribute to the professional practice of licensed master social work and licensed clinical social work;
or cross-disciplinary offerings from medicine, law, administration, education and the behavioral sciences are acceptable if they are clearly related to the enhancement of social work practice, skills and knowledge, and the health, safety, and/or welfare of the public.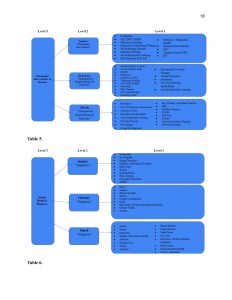 What Program Topics do CE Participants Want To See?
Content Analysis of CE Participant Evaluation Responses in 2022
(Click here to view)