AGR is a way for NASW-NYS members to take the lead on our Chapter's advocacy and policy work. The committee is tasked with crafting and executing a yearly legislative agenda for the Chapter. In the past, the Chapter's advocacy has been handed by an independent consultant. To revitalize our policy efforts and empower our members, we created AGR to let the members decide our legislative agenda.

AGR are members of the Chapter who are appointed annually by the Board of Directors. The selection is based on a member's interest, expertise, and the committee's priorities.
The larger AGR committee is broken into 5 subcommittees. Each subcommittee focuses on specific topics that match the scope of their specialization. The subcommittees independently identify a policy issue, and then reconvene once a month to the larger AGR committee to provide updates on their progress.

Chair
Mark Buttiglieri, LCSW-R (2021-2022)
Members
Alice Ackerman
Misty Boldt
Nicole Genc
Alyssa Gibbons
Kalli Kontos
Michael Korzelius
Stephanie Liuzzi
Matthew Mackey
Megan Marshall
Craig Milch
Cohen Miles-Rath
Cheryl Mills
Sara Romano
Alex Saint Laurent
Sarah Smith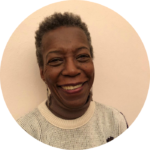 Evelyn Williams, MSW
Policy Director
ewilliams.naswnys@socialworkers.org
Evelyn G. Williams has over 30 years of progressive experience in health care administration, consulting, legislative advocacy, and teaching at the baccalaureate and graduate levels. Her primary professional direction was in community health care assisting in opening three community health centers (CHC) and providing technical assistance to CHC's in the federal Region II locations. She also held several administrative positions in the NYS Department of Health. In 1999, after completing eleven years as the President/CEO of Whitney M. Young Jr. Health Center, Evelyn chose to pursue her consulting career, working with community-based organizations in the areas of program development, strategic management, and leadership.
Her consultant endeavors include providing consultant services to state and federal agencies, community-based organizations, and social/cultural groups. She assisted organizations in opening health care programs, developing short and long-term strategic plans, writing grants, conducting organizational performance evaluations, designing fundraising projects, facilitating governing board retreats, and planning and implementing statewide and national conferences and professional meetings.
Concurrent with the progressive experience in health care, Ms. Williams has had varied teaching positions since 1979. Completing her tenure in FORUM and the Center of International Programs within Empire State College, she is currently a lecturer within the School of Social Welfare, University at Albany.
Ms. Williams' leadership skills are represented through serving on several statewide and regional professional organizations' governing boards, as well as her role as legislative chair and chairperson of the community health care statewide association.
Ms. Williams, in addition to the above, is a certified yoga & Shake Your Soul/Dancekinetics instructor and a proud grandmother.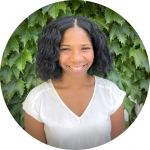 Tamara Walker, LMSW
Policy Coordinator
twalker.naswnys@socialworkers.org
Tamara received her training as a social worker the Hudson Valley Community College Human Services program, received her BSW and MSW from SUNY Albany School of Social Welfare graduating summa cum laude with Advance Standing. As an Albany native, she has worked in her community for over 15 years in various capacities. While in school, Tamara was a member of the social justice healing group and advocated for the discussion of race in the classroom. More recently, she has worked and advocated for women and families through prevention services through the Albany County Department of Health. During the pandemic, Tamara played an integral role in the contact tracing efforts for Albany County and received recognition from the Commissioner on the quality of her work. In addition, she has served and advocated for policy change in substance use, mental health and the foster care systems. Outside of work, Tamara has formally and informally created networking channels to connect social workers to resources, clients and other social workers.⁠

Questions? Suggestions? We'd love to hear from you!

Looking to join the AGR Committee? Please Contact:
Mark Buttiglieri, LCSW-R
Director of Social Work at SUNY Upstate Medical University Hospital
NASW-NYS AGR Committee Chair
Samantha Fletcher, Ph.D., MSW
Executive Director