Latest News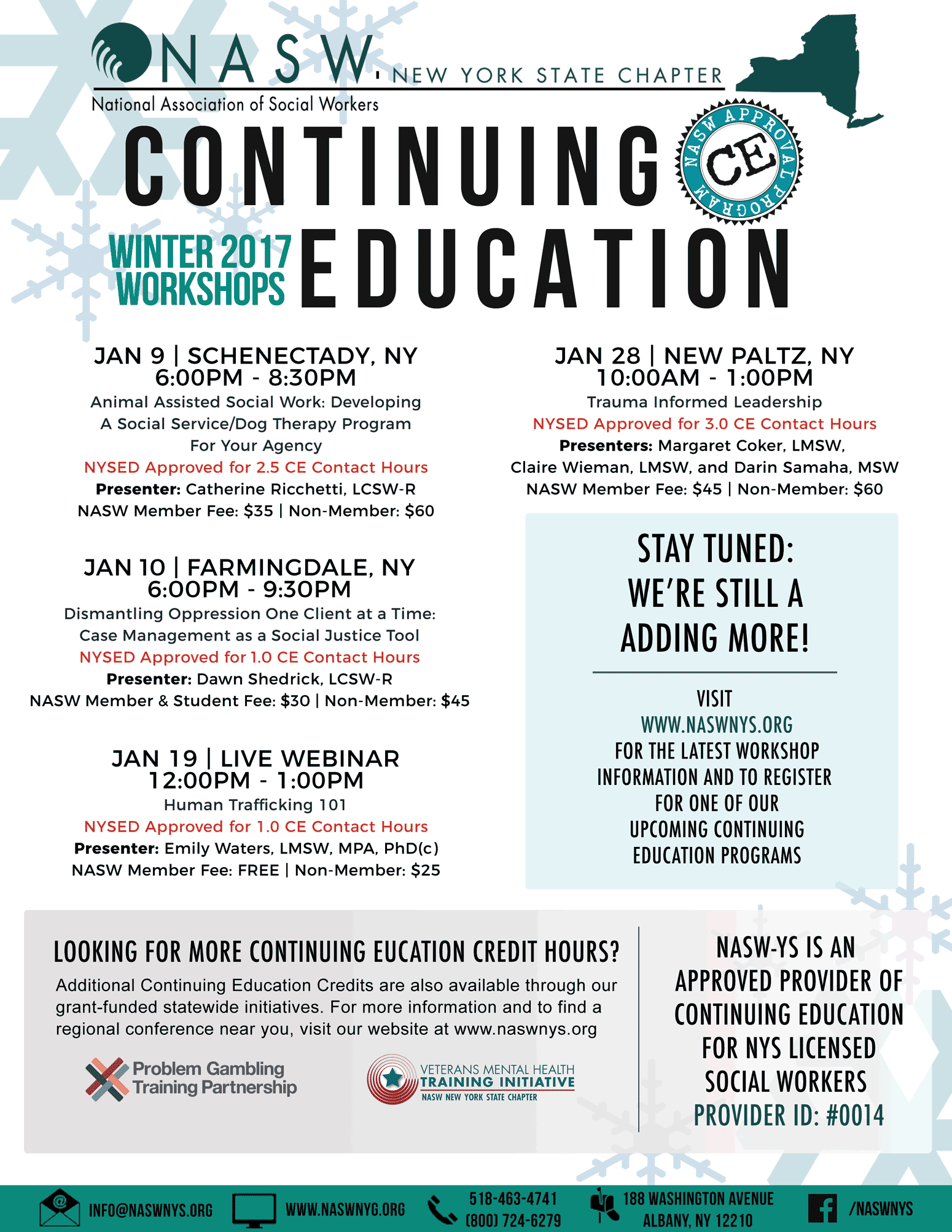 Winter 2017 Continuing Education Workshops
Workshops for the Winter 2017 CE Schedule have been announced!
NOTE: We are still adding more programs! For the most up-to-date, visit our Continuing Education Schedule Page.
Click the image to view/download the full version of the flyer. 
---
Join your NASW-NYS Division for a membership meeting and network with some of the staff from NASW New York State Chapter attending, including Executive Director, Ron Bunce.
We hope to hear from our members on how the Division and Chapter can be more engaged with members, and activities you would like to see locally and statewide. Come share your ideas on how we can build a stronger NASW-NYS. We want to hear it!
Click here to find out when your Division Tour is taking place! 
---

The NASW-NYS Chapter hosts the Private Practice Connect listserv for social workers who are in private practice to provide our members with a place to share information, exchange ideas and resources on maintaining a successful private practice. To Join: You must be a current member of the NASW New York State Chapter. Send us an email (info@naswnys.org) with "Private Practice Connect" in the subject line (from the email account that you would like to use for the listserv). Then please write your full name in the body of the email so that we can verify your membership.
---
---