Email: Email the application and supporting documentation by application deadline to psttraining@goer.ny.gov. All emailed documentation must be in PDF format.
U.S. Mail: Mail application and supporting documentation, postmarked by application deadline, to: NYS Governor's Office of Employee Relations PSTP Reimbursement Unit, 7th Floor 2 Empire State Plaza Albany, NY 12223-1250
Your submission for reimbursement must be made within 90 days of taking the program!

How can the New York State Chapter support you?
Amplify the power of your PEF membership with NASW-NYS
NASW-NYS offers multiple free networks and resources for all PEF members addressing both the person and the professional with no Chapter membership necessary. Want to get all your CEs for license renewal free? PEF members can get their full NASW-NYS membership reimbursed with the WSR form, receive all CEs for license renewal free PLUS ALL NASW-NYS membership benefits. NASW-NYS is an NYSED approved continuing education provider for social work, LMFT, LMHC, and licensed psychologists.

So, what are the actual benefits?
We know that as a social worker, you are at the heart of your career. You're a person in your own environment, which includes your personal life, your professional career, and your social work practice. As a NYS Chapter Member you can conveniently access the resources, community, and support you need to do our challenging and complex work. You can also share your knowledge, experiences, and achieve your goals with a state-wide network of social workers.
What do Social Workers do?
We make the world a better place in a million ways, large and small, noticed and unnoticed, every day. The "This is Social Work" campaign aims to spread awareness about the diversity and depth of the social work profession, and unify us in our common pursuit of social justice and well-being for all people.
By highlighting the innumerable ways social workers enhance communities and workplaces, and by showing off the vibrant, dedicated personalities of social workers, the general public will have a broader understanding of who social workers are and what they do.
These interviews consist of compelling stories from social work professionals who empower people at the individual, group and community level. We hope you enjoy these interviews just as much as we loved conducting them.
Click here to see our current list of social work profiles. Do you know a social worker we should interview next? Let us know at info.naswnys@socialworkers.org!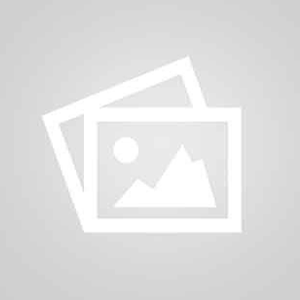 SU

MO

TU

WE

TH

FR

SA
27

28

29

30

31

1

2
3

4

5

6

7

8

9
10

11

12

13

14

15

16
17

18

19

20

21

22

23
24

25

26

27

28

29

30
1

2

3

4

5

6

7
---
Membership FAQ
Q: What does NASW do?
A: Founded in 1955, and based in Washington, DC, NASW is the largest professional social work organization in the United States. NASW promotes, develops and protects the practice of social work and social workers. NASW also advocates to improve public policies that strengthen society.
Q: What is the membership year?
A: Your membership year is 12 months from the date that you join, or renew, and pay your dues in full.
Q: Does NASW offer payment options?
A: NASW does not currently offer installment options for new members. Renewing members may pay dues in two or three installments, in advance of their renewal date. If you choose to send a partial payment with your first notice, your subsequent notices will reflect a credit and a remaining balance. This option is not available online. Installment payments may be sent by mail to PO Box 79949, Baltimore, MD 21279-0949, or by calling NASW Member Services at 800-742-4089, Monday-Friday from 9:00 a.m. to 9:00 p.m. ET.
Q: How soon do I get membership benefits after I join?
A: Your membership benefits are active the date your dues are paid in full as a new member, or when you renew and pay your dues in full as a continuing member.
Q: Can I cancel my membership and request a refund?
A: Refunds for cancellation of membership must be requested in writing within 30 days of membership activation. A $25 processing fee will be applied to refunds of membership dues. NASW Member Services can assist with all refund requests.
Q: How do I reinstate my membership?
A:
 Former members can reinstate membership at any time. To reinstate your membership online, visit 
www.socialworkers.org/reinstate
, and enter the email address on file with NASW when you were last a member. To reinstate by phone or for assistance, please call NASW Member Services at 800-742-4089 Monday-Friday from 9:00 a.m. to 9:00 p.m. ET. Members may not be able to reinstate at a reduced rate (if applicable).
Q: Are my dues tax deductible?
A:
Membership dues payments and other payments to NASW are not tax deductible as charitable contributions for income tax purposes. They may be tax deductible, however, as ordinary and necessary business expenses subject to federal limits related to Association lobbying activity. Members who qualify to deduct membership dues payments from income taxes should note the following: For the calendar year ending Dec. 31, 2019, 5.0 percent of the annual NASW dues payment is not deductible. The percentage is based on the amount of Association lobbying activity in 2019. Tax deductible percentages are available, annually, in January and printed in the February/March issue of 
Social Work Advocates
.
Q: How do I apply for insurance?
A:
Insurance coverage must be obtained and purchased separately from your membership. For information on professional liability insurance, term life, long-term disability, or accident protection insurance, visit 
www.naswassurance.org
.
---
Join now to become an NASW member at local, state, and national levels.
JOIN OR RENEW