Be who you are, where you are.
NASW-NYS is proud to support and celebrate the QTPOC/TGNCNB/LGBTQ+ community.
We are here to support you.
The New York State Chapter of the National Association of Social Workers acknowledges that our profession has not always lived up to the mission of pursuing equity and social justice for all. Our Chapter, in implicit and explicit ways, has contributed to the oppression of LGBTQ+ social workers and community members and is dedicated to dismantling these systems in our association, and state, through the leadership of LGBTQ+ members. It is our responsibility to acknowledge the harm that has been done from our damaging actions, and complicit inaction, and demonstrate our commitment to transparent change by supporting community members and leaders to make the changes they see fit in our organization, policy initiatives, and membership.
In order to achieve real change in the profession, these wrongdoings must be addressed. To this day, the profession creates and supports policies that are harmful to many communities, specifically the LGBTQ+ community. NASW-NYS has launched a new webpage to highlight the recently formed "From the Ashes; We RISE" LGBTQ+ Initiative that currently includes a town hall series and LGBTQ+ only special interest group. On this page you will find past town hall recordings and information on upcoming sessions. This website also includes multiple pages acknowledging the historical oppression within the community, LGBTQ+ activists, resources and a stay informed section. We invite you to explore these pages, listen to the lived experiences of your LGBTQ+ colleagues, learn about the oppressive policies that have existed in our state and profession, and the LGBTQ+ activist that have courageously fought against them.
"When I first started Social Work school, I was hopeful that I was entering a profession where I could be my authentic self, a profession that accepted me for who I am, without reservation or judgement. I quickly learned this is not the case for most LGBTQ+ Social Workers around the country and the world. In fact, in juxtaposition to the NASW Code of Ethics, the opposite is true. The simple truth is that the Social Work profession has not and continues to be not welcoming to LGBTQ+ individuals. We can see this from the lack of cultural competency from our straight, cisgender peers to the accreditation of Social Work Schools in colleges and universities that allow for LGBTQ+ discrimination through title IX exemptions.⁠⁠
⁠⁠
Enough is enough. Change is coming.⁠⁠
⁠⁠
On June 22nd, NASW-NYS hosted the first of many QIPOC, LGBTQ+, TGNBGC town halls as a brave space for individuals within the community to speak about the oppression within the profession. A space where QIPOC, LGBTQ+, TGNBGC voices are heard without invalidation and our allies are invited to listen and learn. From these town halls, we will develop special interest groups to work on dismantling the oppression, changing the narrative, and building a safe, equitable, and socially just profession for QIPOC, LGBTQ+, TGNBGC+ individuals. Below is the recording of the town hall, I encourage all to watch and to join us for our next town hall."
⁠⁠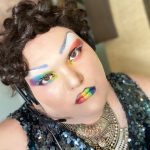 Statement by Matthew S. Mackey, Xe/Xem, MSW Student⁠⁠
NASW-NYS Policy Assistant and Leader in "From the Ashes; We RISE" Town Hall series and Special Interest Group⁠⁠

LGBTQ+ Town Halls
Free and Open to All Social Workers
Click to Register for ALL upcoming meetings!
Feb 15, 2022 06:30 PM
Mar 22, 2022 06:30 PM
Apr 19, 2022 06:30 PM
May 24, 2022 06:30 PM
Jun 21, 2022 06:30 PM
Jul 19, 2022 06:30 PM
Special Interest Group
LGBTQ+ Community Members ONLY
No membership needed
Jan 25, 2022 06:30 PM Click here to register!
Feb 22, 2022 06:30 PM Click here to register!
March 29, 2022 06:30 PM Click here to register!
April 26, 2022 06:30 PM Click here to register!
May 31, 2022 06:30 PM Click here to register!
June 28, 2022 06:30 PM Click here to register!
July 26, 2022 6:30PM Click here to register!