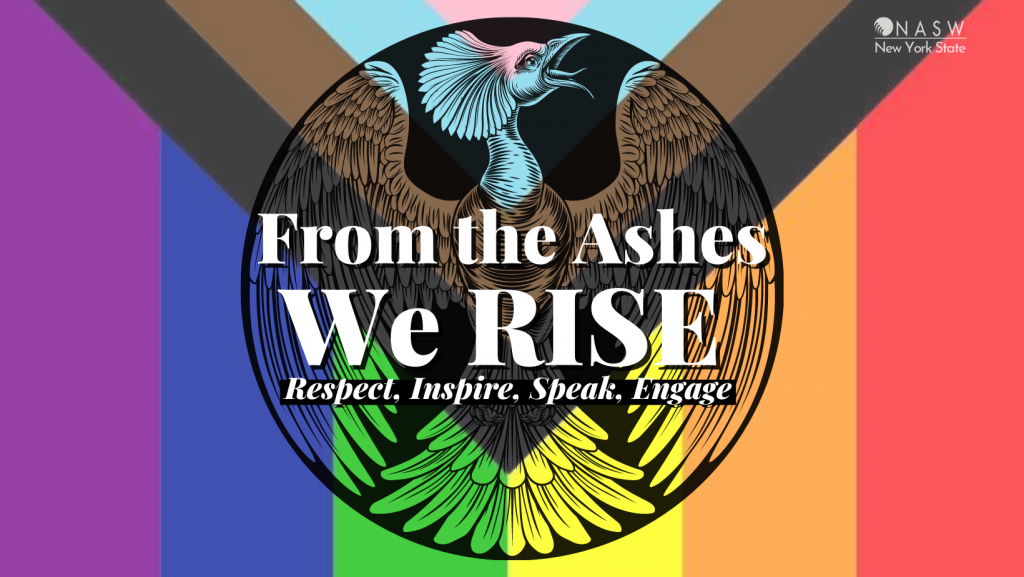 Mission:
Our mission is to create and develop affirming experiences for LGBTQ+ individuals within the social work community that authentically aligns with the integrity and ethics of social work practice while breaking down and restructuring existing oppressive practices/institutions.
What is From the Ashes We RISE?
From the Ashes We RISE (Respect, Inspire, Speak, Engage) is a movement of LGBTQ+ social workers from around New York state committed to naming and dismantling systematic oppression and harm that is perpetrated and perpetuated by social work.
Who can be a part of From the Ashes We RISE?
We encourage everyone to attend From the Ashes; We RISE. QTPOC, LGBTQ+, & TGNCNB folks are invited to lead, to facilitate, to speak, and we invite our Cisgender, Heterosexual Collegues to listen and learn from our experiences in order to do better in the profession and fight for change alongside us, not from the side lines.
Who leads From the Ashes We RISE?
The We RISE Leadership Team is Led by QTPOC, LGBTQ+, TGNCNB Individuals. The We RISE Leadership Team is leading the journey to transform social work by identifying the ways in which sexism, racism & homophobia, transphobia, lack of education and competence is perpetuated in our profession to hold these systems of power accountable.
From the Ashes We RISE is an initiative of the NYS Chapter of NASW that works to:
(1) Acknowledge the history and current ways that systemic oppression and discrimination exists in social work practice;
(2) Create goals to achieve a socially just, inclusive, and equitable profession;
(3) Develop and implement action plans to achieve these goals and hold systems of power accountable
"When I first started Social Work school, I was hopeful that I was entering a profession where I could be my authentic self, a profession that accepted me for who I am, without reservation or judgement. I quickly learned this is not the case for most LGBTQ+ Social Workers around the country and the world. In fact, in juxtaposition to the NASW Code of Ethics, the opposite is true. The simple truth is that the Social Work profession has not and continues to be not welcoming to LGBTQ+ individuals. We can see this from the lack of cultural competency from our straight, cisgender peers to the accreditation of Social Work Schools in colleges and universities that allow for LGBTQ+ discrimination through title IX exemptions.⁠⁠
⁠⁠
Enough is enough. Change is coming.⁠⁠
⁠⁠
On June 22nd, NASW-NYS hosted the first of many QIPOC, LGBTQ+, TGNBGC town halls as a brave space for individuals within the community to speak about the oppression within the profession. A space where QIPOC, LGBTQ+, TGNBGC voices are heard without invalidation and our allies are invited to listen and learn. From these town halls, we will develop special interest groups to work on dismantling the oppression, changing the narrative, and building a safe, equitable, and socially just profession for QIPOC, LGBTQ+, TGNBGC+ individuals. Below is the recording of the town hall, I encourage all to watch and to join us for our next town hall."
⁠⁠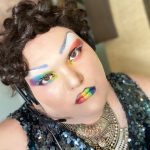 Statement by Matthew S. Mackey, Xe/Xem, MSW Student⁠⁠
NASW-NYS Policy Assistant and Leader in "From the Ashes; We RISE" Town Hall series and Special Interest Group⁠⁠