Welcome to the NASW-NYS Western Division
Join us in enhancing the profession, building strength, and advocating for the needs of social workers within Allegany, Cattaraugus, Chautauqua, Erie, Genesee, Orleans, Niagara and Wyoming counties.
---
The NASW-NYS Western Division meets monthly to discuss issues impacting the profession and share ideas on programs and initiatives that would best serve our members and community. All members, new and current, are welcome to drop by at any upcoming meeting!
Western Division Resource Directory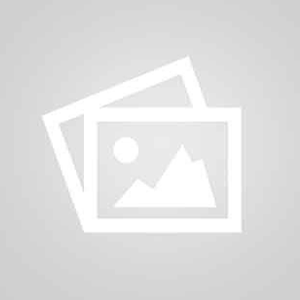 ---

Elaine Rinfrette, RN, PhD, LCSW-R
Western Division Director
Elaine's career began as an RN upon graduation from the University of Rhode Island. After eleven years of nursing, she obtained her MSW from Boston University. Following this, Elaine worked for 20 years in outpatient mental health treatment where she developed her interests in trauma, self -care, and co-occurring disorders. Eventually she wanted to teach, so she completed her PhD in social work from the State University of New York Buffalo. Finally, Elaine became an associate professor in the social work department at Edinboro University of Pennsylvania where she served as faculty, MSW program director for five years, and department chair for three years. She retired in May 2022 after eleven years on the faculty.
Elaine is married with two adult sons. She has two rescue cats, one dog, and lives in a rural area outside of Buffalo. She enjoys travel, playing bridge, doing some volunteer work, and socializing with her wonderful friends.
Sylvia Gold, LCSW-R
Western Division Steering Committee Member
I retired after 32 years in outpatient behavioral health treatment working with geriatric clients, those with substance use disorders, and clients with a borderline personality disorder diagnosis. My caseload was made up of urban and rural populations with ages ranging from teens to the elderly. My clinical expertise was in family therapy, elder abuse and domestic violence, trauma, DBT, CBT, evidence-based practices, and mindfulness. I also had extensive experience in staff supervision and training.
I participated in SUNYAB MSW Mentor Program with graduate MSW students for many rewarding years. As clinical director of geriatric outpatient behavioral health I had opportunities to participate in mezzo- and macro-opportunities such as program design, implementation, and evaluation, regulation compliance, submitting funding applications and communicating with funders, and interaction with board members. I also made presentations on a variety of clinical and administrative topics to agencies, schools, and at conferences.
My NASW membership began in 1980. I have served as an NASW State Board Member and NASW Western Division Steering Committee member. I was co-chair of the Niagara County Task Force that developed the training program for police officers who responded to domestic violence situations. My most recent volunteer activity was for the Jewish Family Services Refugee Resettlement Program for Afghan refugees.
 Cheryl Mills, LCSW-R, ACSW
Western Division Steering Committee Member
I have been a member of the NASW-NYS Chapter for 37 years and have been active in the Western Division Steering Committee for 20 years. Currently, I am serving on the State Chapter's Advocacy and Government Relations Committee from 2020. My social work experience has been in the areas of health care and mental health. I have worked in a variety of settings including: a comprehensive cancer center, health maintenance organization, outpatient mental health clinics, inpatient psychiatric center and private practice. Also, I have extensive experience in case management in both health care and mental health.
I believe it is important to actively participate in my professional organization to advocate for clients, the profession, and policies affecting both. Also, involvement on the division and chapter levels brings opportunity to meet and interact with fellow social work colleagues. My professional interest areas include aging, health care, and mental health. My personal interests involve swimming, reading, and spending time in nature.
Jesse Grossman, LCSW-R, ACSW, BCDCSW
Western Division Steering Committee Member
I attended the U.B. Graduate School of Social Work (I think it was then called the School of Social Policy & Community Services, or something close to that). In my second year, I was awarded an academic grant from the National Institute of Mental Health that paid for one semester tuition.
I have been fortunate to be able to practice Social Work with various population groups, and in many practice settings. I have worked with adolescents, young adults, adults, families, and older adults, individually and within groups. Practice settings included: in-patient psychiatric facilities, psychiatric out-patient clinics, day treatment centers, an intensive case management program, college adjunct social work faculty from 1991-2014, years as a student field liaison, home health care medical consultant, clinical supervision, and private practice. I was the social work supervisor, discharge coordinator, family care coordinator and admissions director in two different Office of Mental Health (O.M.H.) facilities.
My specialties were working with severely and persistently mentally ill individuals, gerontology, medical social work, administration, and college-level teaching. My last position was as the director of quality management in a local O.M.H. facility. I am a current volunteer for the NYS Long-Term Care Ombudsman Program.
In the mid-1980s, I served as NASW-WNY division director. Since that time, I have been a board member-at-large, chair of the NASW membership committee, two terms on the CNLI committee, long-term steering committee member, and founder of the clinical committee, which is the longest-running local NASW group. In 2017, I received Lifetime Achievement Awards from the NYS Chapter of NASW and from NASW-WNY.
Cheryl Eberl, LCSW-R
Western Division Steering Committee Member
I graduated from SUNY at Buffalo School of Social Work in the class of 1997 and joined NASW the same year. I have been on the steering committee since approximately 2005. I have been in private practice since 2005. Who practices as a generalist but specializes in anxiety disorders, especially OCD. I also treat PTSD, panic disorder, GAD, and other anxiety problems. My claim to fame in NASW is that I organized the annual western division awards luncheon and workshop for about 10 years.
In addition, I also started a business in 2005, Wellness Connection, Inc. that provides office space to mental health practitioners on a full-time or part-time basis. I rent to mostly social workers. The office is currently located on Sweet Home Rd in Amherst.
I love helping people lead more positive, productive, happy lives. Social work practice allows me to do this in a variety of ways.
Congratulations to the 2023 Western Division Student of the Year Award Winners!
Daemen University
BASW - Natalie Lemanski
MSW - Joshua Lindstrom
Buffalo State University
BSW - Daisy Ambrusko
SUNY at Buffalo
MSW - Mia Forney
Niagara University
BSW - Rachel Tebor
SUNY at Fredonia
BSW - Cassidy Heinen