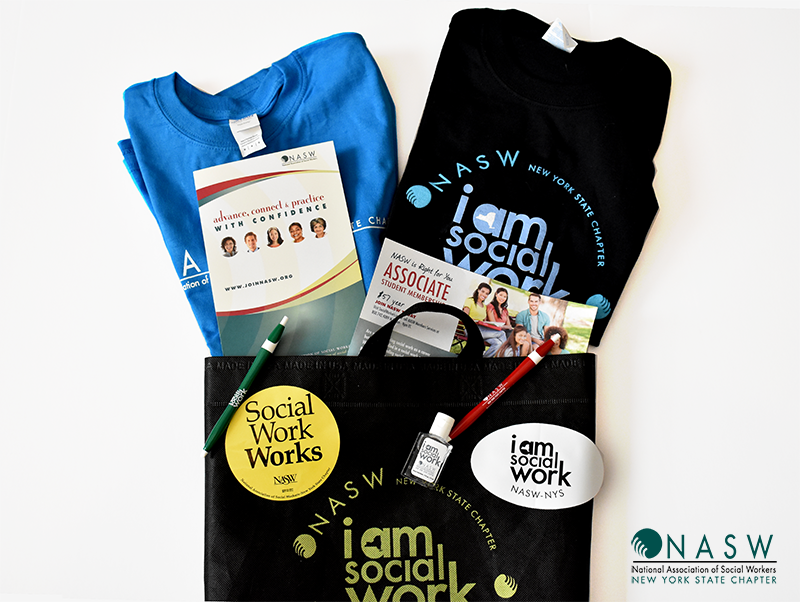 Actual contents may vary. Full merchandise for display purpose only.
NASW-NYS MEMBERSHIP PROMOTION!
Everyone who joins, renews, or transitions from a student to a regular membership between January 1stand March 31st, will receive a special welcome gift from NASW-NYS.
For more information on membership to NASW-NYS, please contact Romel Wilson, LMSW, Member Relations Specialist at rwilson.naswnys@socialworkers.org.