With your participation, we had one of the most successful Legislative Education and Advocacy Day events ever!
But there is still work to be done to get this bill to the finish line. Click to see the action alert. 
On Wednesday, April 25, NASW-NYS, along with social work students and professionals from across the state, held court at the NYS Capitol to advance legislation (A.3977/S.263) to prohibit licensed mental health professionals from practicing so-called "conversion therapy" with minors for the purpose of changing their sexual orientation or gender identity, and defining such activity as professional misconduct, subjecting the licensed professional to disciplinary action.
Photo courtesy of Pilar Arthur-Snead, Photographic Expressions Studio & Gallery, LLC
Whether or not you were able to attend 2018 LEAD, your input has already made a difference. Some accomplishments to celebrate include:
Our event received national coverage, including:
The bill gained four additional co-sponsors
View the full list of sponsors and co-sponsors in the Assembly (click here) and in the Senate (click here). (Be sure to thank your legislator!)
But our work is not over just yet.
One of the most important aspects of a legislative visit is the follow up. First, call or write (via letter or email) to your legislator and/or staff person and thank them for their time and reiterate your support for banning the practice of conversion therapy on minors by licensed mental health professionals. We only need four more Senate votes to pass this legislation in 2018!
Find your Senator (Click here)
NYS Senate Switchboard: 518-455-2800

Find your Assemblymember (Click here) 
NYS Assembly Switchboard: 518-455-2800

Check to see if your Assemblymember voted in favor of bill A.3977 and thank them for their support (Click here)
See: 04/30/2018 Assembly Vote 
Let's get this bill passed in NYS.
While the bill has passed in the Assembly for several years in a row, it continues to face hurdles in the Senate.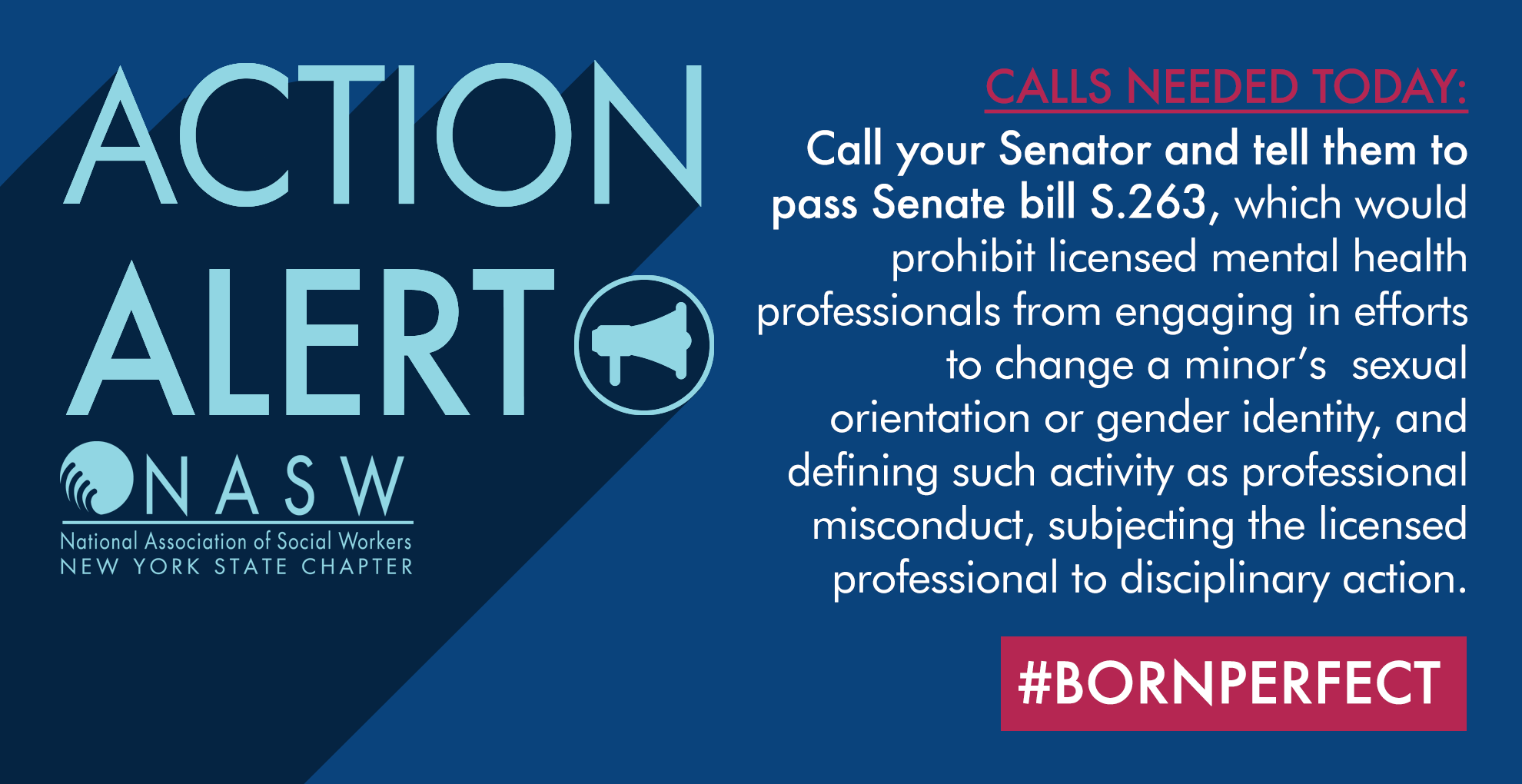 As it stands right now, the bill is currently making its way to the Senate, but traditionally gets stuck in committee. It is critical that you call and write to your Senator and ask them to pass bill S.263 before the end of session in late June. By following up, you are letting the NYS Legislature know that we are very serious about passing a ban on the practice of so-called conversion therapy in NYS!

Sample script:
Hello, my name is ____________, I am a constituent from (City), (Zip Code). I am in strong support of bill S.263, which would prohibit licensed mental health practitioners from practicing so-called conversion therapy on minors. Conversion therapy is a dangerous practice that has been widely discredited by many medical and mental health organizations due to its lifelong detrimental consequences. It is time for New York State to take action and protect the rights of LGBTQ children by passing bill S.263. Thank you for your time.
Thank you again for your continued support and advocacy!
#BornPerfect