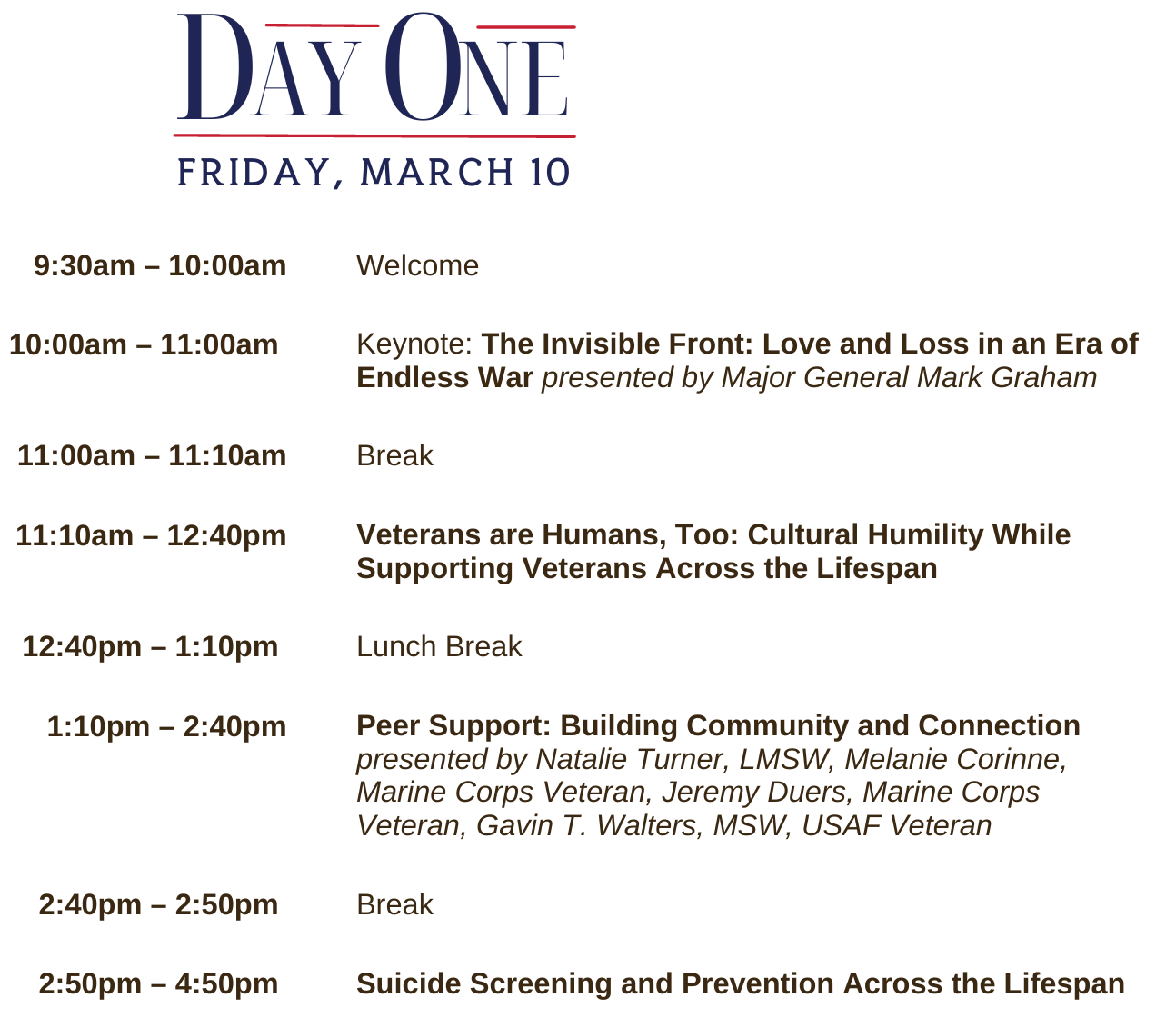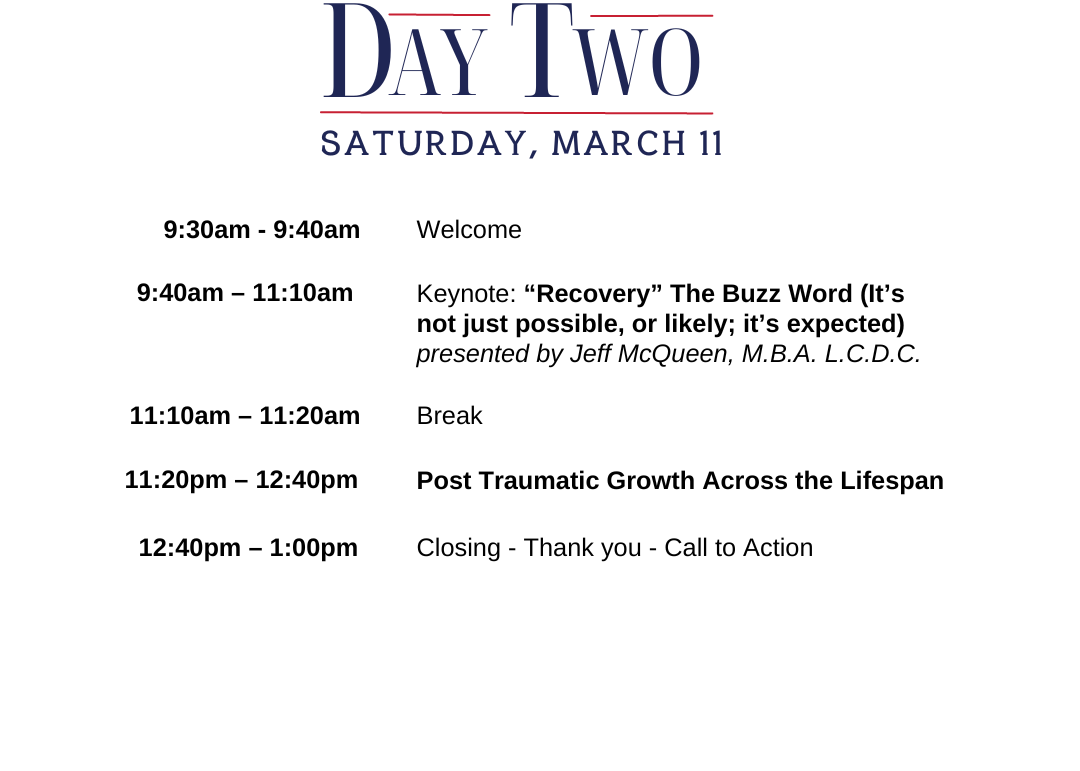 NASW-NYS is recognized by the New York State Education Department's State Board for Mental Health Practitioners as an approved provider of continuing education for licensed social workers (Provider ID #0014), licensed mental health counselors (Provider ID #MHC-0053), licensed marriage and family therapists (Provider ID #MFT-0037) and licensed psychologists (Provider ID #PSY-0088).
---


Facilitator: Aynisa Leonardo, LCAT, ATR-BC, Founder and Executive Director of Military Resilience Foundation
Panelists: Amanda Matteson, PhD, MSW, NYS Army National Guard, OIIF Veteran, Brent Russell, LMSW, Army Veteran, Anthony Rabasca, LT.Col., USAF, Retired, Licensed Marriage and Family Therapist, Karl Rohde, Army Combat Vietnam Veteran, Silver Star Recipient, Michael Varmette, Lt.Col. USMC, Retired, MSW, MSSM, & Gavin T Walters Sr, MSW-USAF Veteran
This panel will offer a general overview and foundation on the more explicit forms of military competence, such as branches of service, mission, culture, rank, access to benefits, type of deployment/discharge/service, and impact of service on family. The second panel will dive deeper into more nuanced or implicit topics around cultural humility, such as understanding how indoctrination into military impacts personal culture, the culture of each branch, and relationships, both in the military and interpersonally.  Workshop will help to teach participants how to develop a strategy for screening and treatment, based on learned military cultural factors.
Learning Objectives
After the completion of this webinar, participants will be able to:
1) Outline 3 aspects of military culture, and how these may influence one's identity
2) Identify relevant terminology related to military culture and the veteran experience
3) Demonstrate clinical skills that may aid in the screening of mental health issues in veterans
4) Identify at least 3 trends or statistics related to veteran reintegration

Presenters: Melanie Corinne, Marine Corps Veteran, Jeremy Duers, Marine Corps Veteran, Natalie Turner, LMSW, Gavin T. Walters, MSW, USAF Veteran
This presentation, through both lecture and panel discussion, will examine the use of veteran peer support models, its importance in connecting and building community for veterans, and evidence-based benefits of peer support services. We will start by discussing findings from the evaluation of a peer support initiative, the Joseph P. Dwyer Program that provides peer support services for veterans across New York State. Then, we will launch into a panel discussion with Program Directors from three Dwyer Programs. Panelists will discuss their experiences with and perceptions on the value of peer support services, the importance of understanding military and veteran culture when working with veterans, and the role of social workers and mental health professionals in providing and advocating for peer support.
Learning Objectives
After the completion of this webinar, participants will be able to:
1) Define peer support and explain the value of peer support in promoting veteran well-being as an evidence-based practice
2) Understand the variety and complexity of veteran experiences, the challenges they may face, and their strengths
3) Recognize the role of social workers and other mental health professional in the provision of peer support services
4) Identify avenues to connect veterans with peer support in the community

Facilitator: Aynisa Leonardo, LCAT, ATR-BC, Founder and Executive Director of Military Resilience Foundation
Panelists: John Bourges BSN, Captain Army Reserves 2006 – 2014, Ward Halverson, LCSW-R, M.Ed., US Army 2000 – 2008, Dani Koulermos, ATR, MHC, Army Veteran, Michael Shurmatz, LMSW, U.S. Army, Gavin T Walters Sr, MSW-USAF Veteran
Undiagnosed or untreated mental health trends are lead contributing factors to suicide rates in our country. This panel will explore potential red flags and risk factors leading up to suicidal thinking, as well as interventions that are most effective in managing them. Workshop will discuss challenges that veterans face while transitioning home, managing PTSD symptoms, and/or navigating the healthcare system, and how these combined factors can lead to feelings of helplessness and hopelessness. Speaker will present relevant statistics, trends, and clinical factors associated with Suicide Prevention. Workshop will be educational and interactive, providing an overview of effective communication strategies in dealing with high risk situations.
Learning Objectives
After the completion of this webinar, participants will be able to:
1) Identify at least 3 red flags, or indications, of suicidality
2) Define terms related to Suicide, such as Means and Motivation
3) Identify at least 3 risk factors that categorize an individual as moderate to high risk
4) Identify at least 3 new communication skills for crisis de-escalation
5) Identify at least 3 effective interventions or resources for Suicide Prevention

Facilitator: Aynisa Leonardo, LCAT, ATR-BC, Founder and Executive Director of Military Resilience Foundation
Panelists: John Bourges BSN, Captain Army Reserves 2006 – 2014, Alyssa Gibbons, LCSW-R, BCD, LCDR, US Navy Medical Service Corps 2009-2016, Dani Koulermos, ATR, MHC, Army Veteran, Karl Rohde, Army Combat Vietnam Veteran, Silver Star Recipient, Brent Russell, LMSW, Army Veteran, Michael Varmette, Lt.Col. USMC, Retired, MSW, MSSM, & Gavin T Walters Sr, MSW-USAF Veteran
This panel will take a strength-based approach of military culture to addressing topics such as PTSD, substance used, brain injury, and other mental health issues. The workshop will cover topics such as dealing with PTSD through the lens of empowerment, what modalities have been used and what works best, highlighting strengths of military culture and military resiliency, as well as coping through lived experiences.  Panelists will share stories of overcoming adversity, success, entrepreneurship, sobriety and recovery, and de-pathologizing PTS.
The phrase 'across the lifespan' was included to recognize that we will be talking about and hearing from Veterans at all different points of their military service/Veteran status. Workshop will highlight this idea that we are 'always aging and evolving' and that the impact of military service affects the body and mind throughout the aging process, regardless of age or life phase. We will look at a cross-section of these effects on identity, community, family, career, and legacy.
Learning Objectives
After the completion of this webinar, participants will be able to:
1) Attendees will learn 3 dimensions of PTSD, including acute and long term symptomatology.
2) Attendees will identify life areas affected by post traumatic stress.
3) Attendees will learn about generational issues impacted by military service.
4) Attendees will demonstrate an understanding of the differences of various eras of military service.

Presenter: Jeff McQueen, MBA, LCDC, Army Combat Veteran
Recovery, The Buzz Word is an interactive workshop that shares modalities of wellness and engagement designed to enhance the perspective of the provider from one of possibility to one of absolute. This workshop will awaken the dimensions of inclusivity and illuminate the skill sets to achieve maximum potential. The speaker will use lived experiences to demonstrate the realities of accessing human services highlighting barriers to treatment and effective evidenced-based practices. Walk this journey of two lives in one lifetime.
Learning Objectives
After the completion of this webinar, participants will be able to:
1) Identify new engagement models
2) Describe techniques to remove barriers of unconscious bias
3) Initiate community and stakeholder partnerships for their clients

Return to the top
---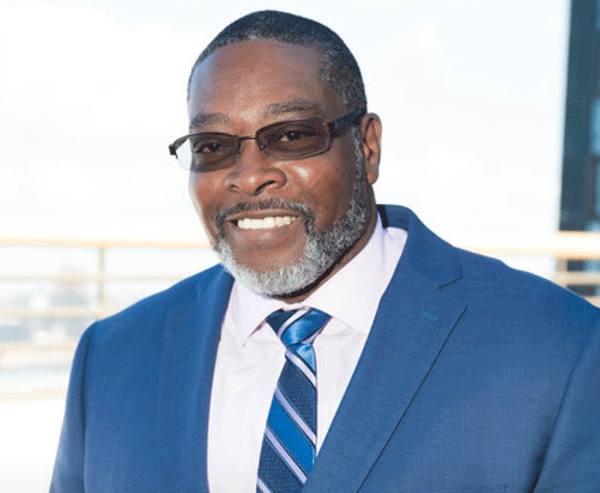 Jeff McQueen, MBA, LCDC, Army Combat Veteran
Jeffrey McQueen, MBA, LCDC serves as the Executive Director for the Mental Health Association of Nassau County. Jeff is a former stockbroker and combat veteran. He serves his community as a leader for innovative mental health services, and is also the current President and CEO of an investment firm. Prior to his own journey in recovery, he was hospitalized several times battling mental illness, PTSD, and Substance Use Disorder. Using his 20+ years of community engagement and program development, Jeff has presented at numerous conferences, lectures, and media outlets throughout the country. Jeff's insight and in depth knowledge spans the spectrum of mental health topics, including Implementation Techniques, Personal Growth and Change, Time Management, and Recovery Based modalities. He has learned from the adversities and obstacles throughout his personal recovery processes and has embraced these experiences- learning to use them to educate society as a whole, and find meaning, purpose, and empowerment in them.
As an industry leader and senior professional in peer services, Jeff specializes in hospital diversion and crisis services such as servicing unhoused individuals and executing implementation strategies for mental health substance use disorder communities. He has developed the only All Peer hospital diversion respite in Long Island, NY and the only All Peer Residential Crisis Support program in New York State.
Jeff is also the creator of the Gone, But Not Forgotten Annual Walk, held in memory of those who have lost their lives due to drug overdose, and which aims to promote Mental Health and Overdose Prevention and Awareness. Jeff resides in Long Island, New York.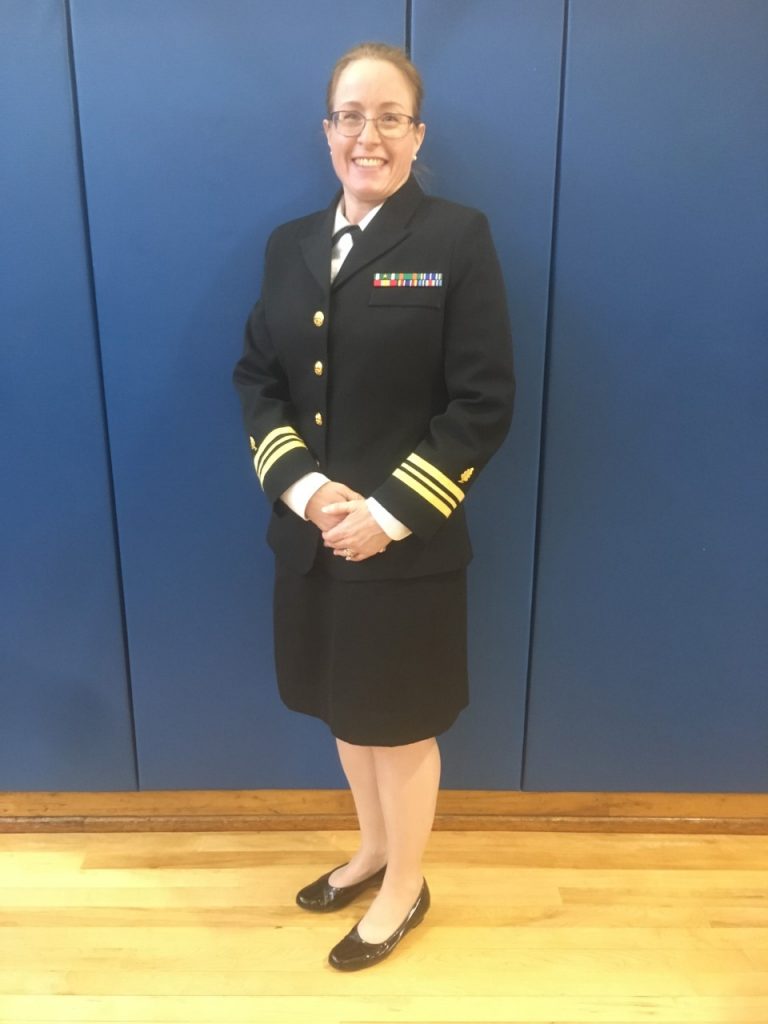 Alyssa Gibbons, LCSW-R, BCD, LCDR, US Navy Medical Service Corps 2009-2016
Alyssa Gibbons, LCSW-R, BCD graduated from UNC Charlotte with her MSW in 2003 and has been in clinical practice since June 2003. She has worked with a variety of populations, mainly adults in various stages of recovery from MH/SUD issues. She served 6 years as an active duty Navy Medical Service Corps Officer from 2009 – 2016 as a social worker. She currently works for the Albany Stratton VA Medical Center in outpatient substance abuse and has a passion for spirituality as a recovery focus.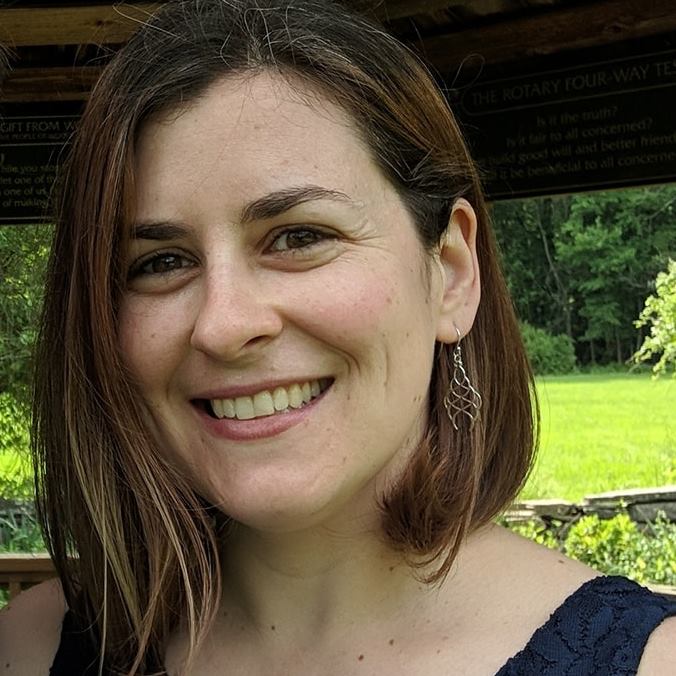 Amanda Matteson, NYS Army National Guard, OIIF Veteran, MSW
Amanda Matteson, MSW, is a doctoral student in the School of Social Welfare at the University at Albany. Amanda served in the New York Army National Guard from 2005-2011 and deployed in support of Operation Iraqi Freedom (OIF) from 2008-2009. She earned a Bachelor's in Psychology in 2011 and worked at the Albany VA Medical Center for four years before returning to academia. Currently she works as the Program Coordinator on the New York State Senate sponsored evaluation of the PFC Dwyer Peer-to-Peer Veterans Program and has been a member of this research team since 2014.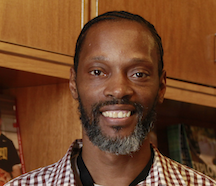 Brent Russell, LMSW, Army Veteran
Bio coming soon!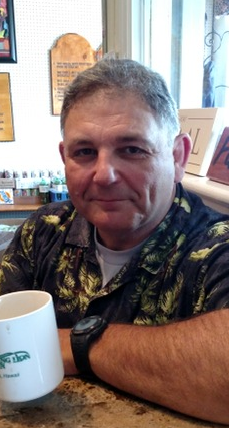 Michael Varmette, Lt.Col. USMC, Retired, MSW, MSSM
Lieutenant Colonel Varmette, USMC (Ret) hails originally from upstate New York. He applied and was accepted into the State University of New York at Albany where he graduated with a Bachelor of Arts degree. During his time at SUNY he joined the Marine Corps in 1982 under the Platoon Leaders Commissioning Program. He was commissioned a Second Lieutenant in May 1984 and July 1984 attended The Basic School, Fox Company. At the Basic School he was assigned as an Infantry Officer and upon graduation attended the Infantry Officers Course. His first assignment was to Camp LeJeune, North Carolina, where he was a Platoon Commander, Weapons Platoon Commander, and Executive Officer to Alpha Company, 1st Battalion, 2nd Marines. After this tour Lieutenant Varmette was assigned to the Marine Corps Mountain Warfare Center in Bridgeport California. He held various billets of Mountain Leader, Unit Operation, and Chief Instructor. He was promoted to Captain and attended Amphibious Warfare School. Completing the mid-level career school, he was assigned to Hawaii as a Company Commander, Weapons Company Commander for 3rd Battalion, 3rd Marines. He was promoted to Major and was reassigned as the Plans Officer for III Marine Expeditionary Forces, Hawaii. Major Varmette was assigned in 1996 to Marine Corps Systems Command as a Project Officer for Individual Weapons. Finishing that tour, he attended Marine Corps' Command and Staff College and obtain a Master of Science in Systems Management from Capitol College. He received orders to Headquarters Marine Corps, Manpower and Reserve Affairs. As Division Head for Distribution of Manpower Management Officer Affairs he was promoted to Lieutenant Colonel. In 2002, Lieutenant Colonel was assigned as a Professor of Program Management and Leadership at the Defense Acquisition University. While there he was assigned to the Office of Military Cooperation Afghanistan as a military consultant. He retired out of Headquarters Battalion in Quantico, 1 July 2006. Lieutenant Colonel Varmette served on Unit Deployments to Okinawa, deployments with Marine Expeditionary Unit Special Operations Capable to the Mediterranean, including Somalia and Afghanistan. Retired Lieutenant Colonel Varmette was a program manager and consultant for Intelligence Systems from 2006 to 2016. He recently completed his second graduate degree from the Graduate School of Social Welfare, University at Albany in May 2020. He resides in Lake Luzerne New York.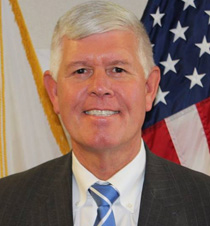 Major General Mark Graham US Army (Retired)
Major General (retired) Mark Graham is currently serving as the Senior Director, Rutgers UBHC National Call Center. Included in his duties is Director, Vets4Warriors and several other programs. MG Graham retired from the US Army on August 1, 2012 after almost thirty-five years of service. His final position was as the Director (G-3/5/7) U.S. Army Forces Command, Fort Bragg, North Carolina. In this position, he oversaw the plans, operations and training for Army forces (active and reserve component) stationed in the Continental United States and ensured conventional forces were prepared for worldwide deployment and combat.
MG Graham and his wife, Carol, are tireless champions of military and civilian efforts to promote mental health and suicide-prevention awareness, and to eliminate the stigma surrounding mental health care. To honor the memory of their sons, 2LT Jeff Graham who was killed by an IED in Iraq in February 2004, and their son Kevin a Senior Army ROTC cadet who died by suicide in June 2003 while studying to be an Army Doctor at the University of Kentucky, the Grahams established the Jeffrey C. and Kevin A. Graham Memorial Fund to provide the "Question, Persuade, Refer" suicide prevention program at the University of Kentucky. The Grahams were instrumental in establishing the Jeffrey and Kevin Graham Memorial Endowed Lectureship in Psychology for the study of depression and suicide prevention at Cameron University, in Lawton, Oklahoma. Additionally, they support the ongoing efforts of the Pikes Peak Suicide Prevention Partnership, Colorado Springs, Colorado (El Paso County), through the "Jeffrey and Kevin Graham Support Services". The Graham's story is featured in the award-winning book, "The Invisible Front: Loss and Love in an Era of Endless War", by Yochi Dreazen.
MG Graham was commissioned a second lieutenant of Field Artillery in December 1977 at Murray State University. Spanning almost 35 years, MG Graham served in key command and staff positions in the United States, Germany and Korea. Past assignments include Field Artillery Battalion Command at Fort Sill, Oklahoma; Brigade Command in California as the first Active-Duty Army Colonel to command a National Guard brigade in peacetime; Commander of the Battlefield Coordination Detachment, Osan, Korea then the Executive Officer to the U.S. Forces Korea Commander; Chief of Staff and Deputy Commanding General of the U.S. Army Field Artillery Center and Fort Sill; the Deputy Commanding General of 5th U.S. Army/Army North where he supported evacuation and relief operations following Hurricanes Katrina and Rita; then as the Commanding General of Fort Carson, Colorado and Division West of First US Army.
In addition to his Bachelor's degree in political science, MG Graham holds a Masters of Business Administration from Oklahoma City University and a Master of Science in National Security Strategy from the National Defense University in Washington, D.C. He is also a graduate of the U.S. Army Command and General Staff College and the National War College.
MG Graham's numerous military awards include the Distinguished Service Medal, the Bronze Star Medal, the Defense Superior Service Medal, the Legion of Merit, the Meritorious Service Medal and the Humanitarian Service Medal.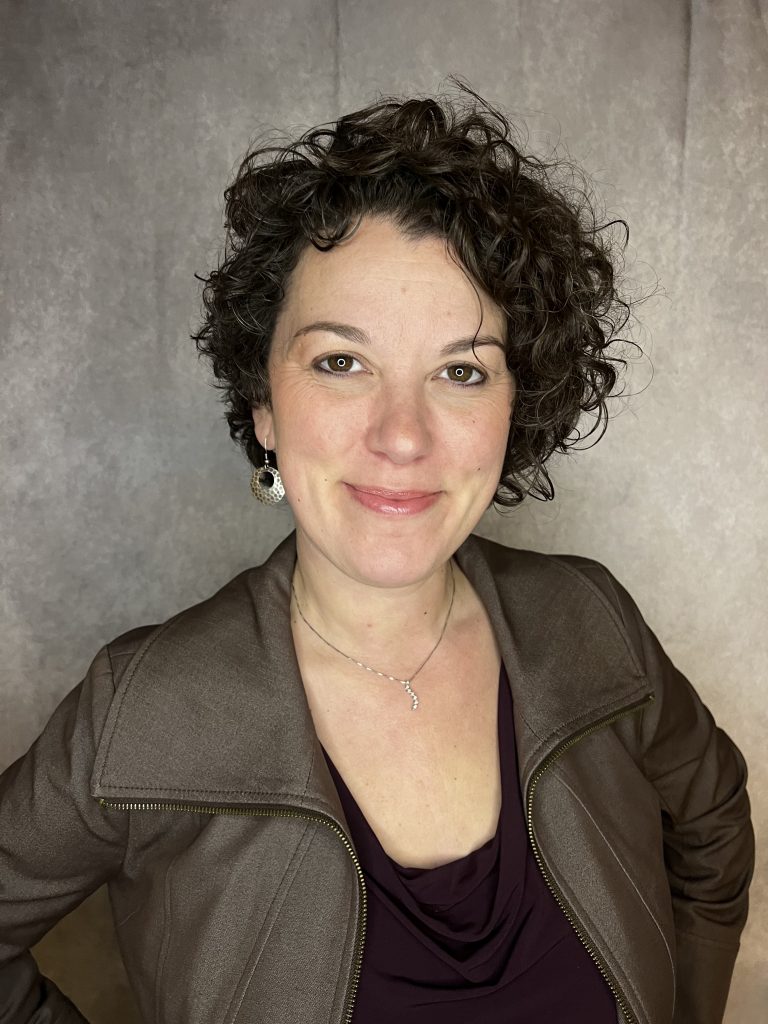 Aynisa Leonardo, LCAT, ATR-BC
Aynisa Leonardo is a Licensed Clinical Art Therapist (LCAT, ATR-BC), who has been in the field of addiction and mental health services for over a decade. She is the VP of Clinical Outreach at Water Gap Wellness, in support of community outreach, treatment placement, education, and program development. She has concentrated on advanced clinical education, locally and nationally, providing evidence-based and interactive presentations for the community, medical facilities, non-profits, and corporate agencies, to raise awareness on current trends, reduce the stigma associated with accessing care, and improve collaboration within the healthcare community.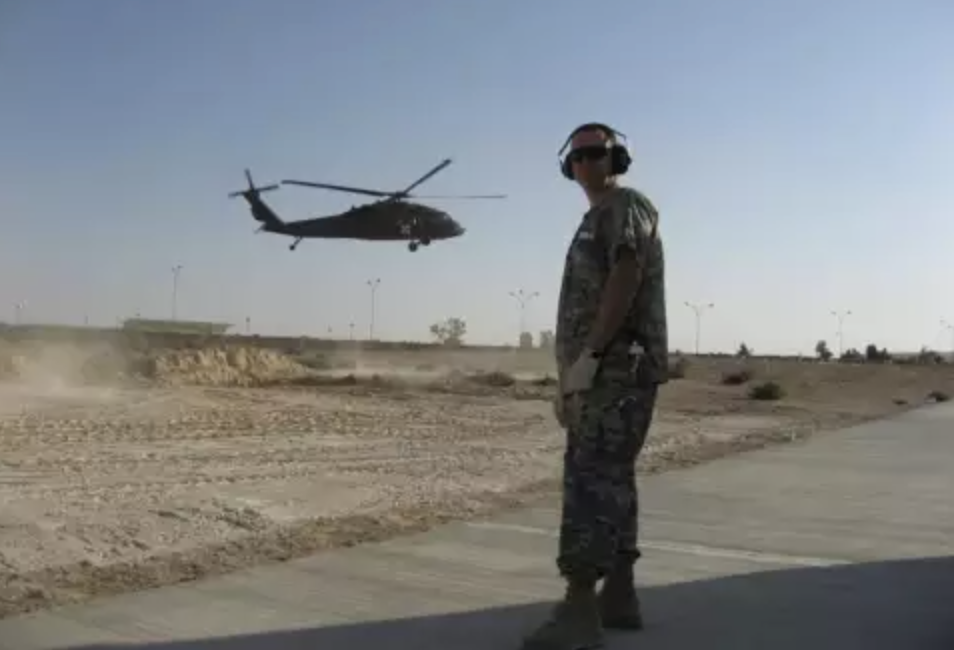 John Bourges BSN, Captain Army Reserves 2006 – 2014
John Bourges worked as a Registered Nurse from 2003 to 2018 in the Intensive Care Unit and Emergency Department settings, earning a BSN, CCRN and CEN, as well having been an ACLS & BLS Instructor. John was deployed to Iraq during Operation Iraqi Freedom (OIF) as an Officer, serving both as an ER and ICU nurse in a combat area of operations. He has twenty years' experience with the New York City Police Department including Patrol, the Narcotics Division and the Detective Bureau. John also trained in Personal/Dignitary protection. He is the Program Coordinator for The Dwyer Veterans Outreach Program in Putnam County and was elected a County Coroner in 2015/18. John is on the Board of Directors of the Prevention Council of Putnam; formally NCADD; and a member of the Putnam County Suicide Prevention Task Force.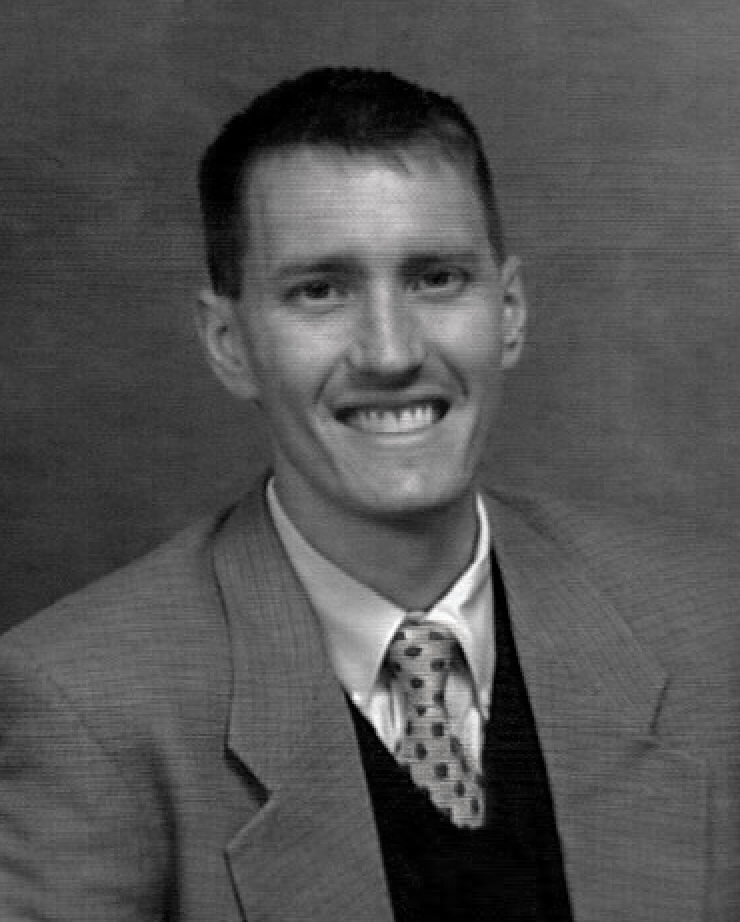 Ward Halverson, LCSW-R, M.Ed., US Army 2000 – 2008
A former public school teacher, army officer, and father of four, Ward V. Halverson grew up in Mercer Island, Washington, attended Hamilton College in Upstate New York, and settled in Dolgeville. He is a graduate of The College of Saint Rose School of Education and Syracuse University's School of Social Work. Halverson opened an outpatient mental health private practice in 2007 after a varied decade working with children, families, parents, couples, soldiers, and teenagers. The practice employed 8 therapists and admin staff and is home of SimpleThree, a treatment approach designed to end childhood defiance in about a week. From November of 2004 until March of 2006, as an army reservist, Captain Halverson was activated for training and deployed to Afghanistan as the country's director of mental health for detainee operations. His team created a psychiatric system for captured Taliban and Afghan, provided for their several hundred MP guards, and supported combat presence patrols and humanitarian missions throughout the country. Upon returning home, Halverson began work with fellow combat vets through the Syracuse Vet Center as an outpatient contractor, and led the Veterans Expo committee as an annual opportunity to connect veterans in need with those most qualified to help. As founder and director of rapidly-growing Cornerstone Mobile Counseling and www.cornerstoneherkimer.org, he has been connecting individuals and families in need across 9 regions of New York State with 120-some masters-level licensed providers to attack generational patterns of poverty.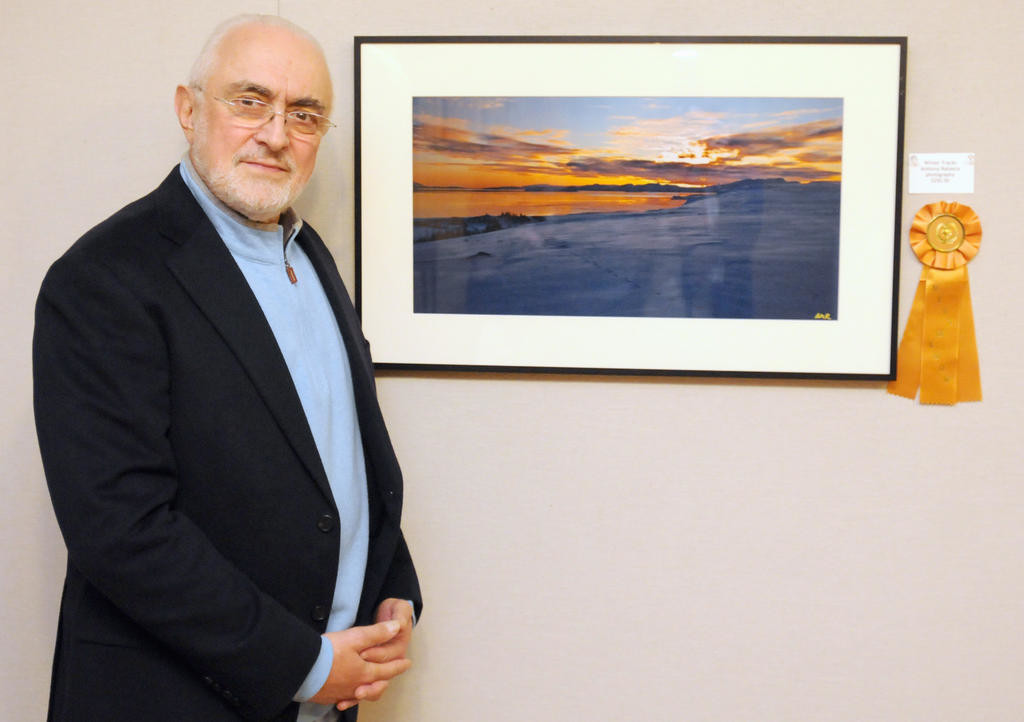 Anthony Rabasca, LT.Col., USAF, Retired, Licensed Marriage and Family Therapist
Lieutenant Colonel Rabasca retired from the United States Air Force after 20 years of service. He is graduate of four military institutes including: Squadron Officers School, Air Command and Staff College, Armed Forces Staff College and the Air War College. His military experience was divided between two Air Force specialties: For eleven years he served in North American Air Defense (NORAD) and the North Atlantic Treaty Organization (NATO). He was chosen to attend the Defense Race Relations Institute(DRRI) from which he graduated in 1972. For eight years of his career he served as Social Actions Specialist. The Social Actions mission focused on Equal Opportunity and Treatment, Drug/Alcohol Abuse and Rehabilitation, and Race Relations. His duties included conducting group sensitivity training that focused on race relations and sexism in the Air Force. From 1976-1980 he served as an instructor at the Department of Defense Race Relations Institute(DRRI) where he was in charge of curriculum development of subjects that included racism and sexism in the military. In 1978 he earned a Masters Degree in Human Relations from Oklahoma University. From 1980 to 1983 he served as Deputy Commander of the ROTC Detachment at Rutgers University. His last Air Force assignment was as Director of Training at the NORAD Operations Center located at Griffiss Air Force Base, Rome, NY. After retirement in 1988 earned a clinical degree in Marriage and Family Therapy from Syracuse University. He was President of the New York State Association for Marriage and Family Therapists (NYAMFT) from 1999-2002. In December of 2001he served at the World Trade Center, ground zero, as a Red Cross Mental Health Specialist. In 2013 he retired after 25 years in private practice as an LMFT. He has been a member of the VMHTI Advisory and Curriculum Development Committees since 2016. He is currently working as a consultant to the Sitrin Outpatient Military Rehabilitation Clinical Development Program, New Hartford, NY and is a sponsor and participant in Project Healing Waters Fly Fishing in Twin Bridges, Montana. He resides in Rome, NY with his wife, Jane.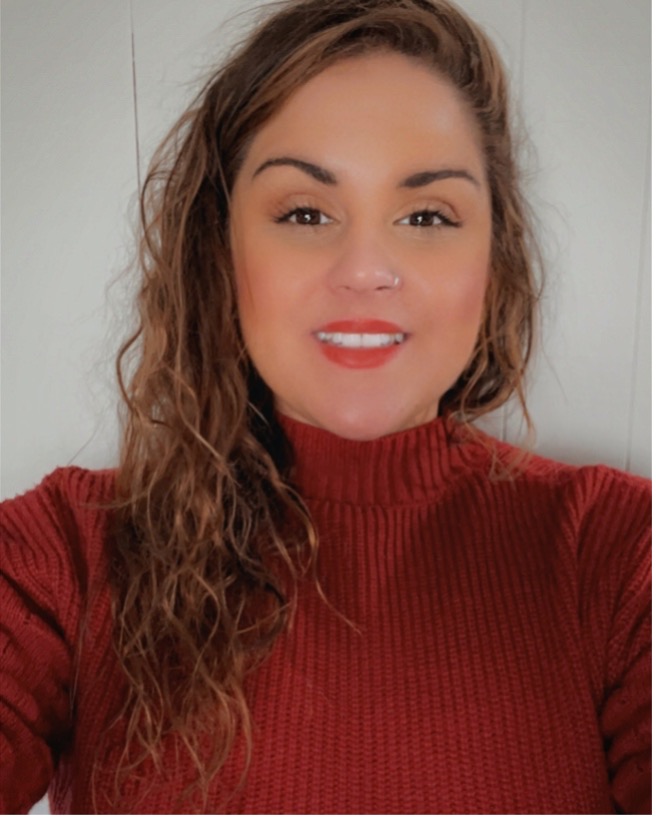 Dani Koulermos, ATR, MHC, Army Veteran
Dani Koulermos is a prior active-duty service member who was Enlisted into US Army as a Military Policer in January of 2012. Dani spent 4 years in the military where she was honorably discharged serving both stateside and overseas commitments. After her service she returned to Suffolk County where she graduated with a master's degree in Mental Health Counseling and Clinical Art Therapy from Long Island University with a focus on PTSD from MST with dual honors.
In her previous role as a Veterans Counselor at a VIBS, she assisted veterans in their therapeutic journey and transition into civilian life as a counselor in both rape crisis and domestic violence.
Currently, she is serving veterans part-time in the Substance Abuse recovery path at Outreach working towards her hours as a permit holder to complete for Licensed Creative Arts Therapist. Where she creates a safe space for veterans to process their trauma by using art as a tool for the events that have left them speechless as well as comradery and shared lived experience. Full-time Dani is employed through the Mental Health and Wellness Association as the Outreach Coordinator for Support Services for Veteran families in Suffolk County where she assists local veterans who are homeless or at the risk of becoming homeless in Suffolk County obtain housing through government funding.
Dani has been appointed as a Professional Peer to be on the Suffolk County Women's Advisory Commission to represent Women Veterans in her community since 2020.
Dani also participates actively on the Veteran Suicide Coalition which raises awareness and education on the prevention of Veteran Suicide, and she is president of the Resource Coalition through the Northport Veteran Affairs Medical Center that creates relationships between providers, programs, and support to veterans on Long Island.
Dani, being a disabled veteran herself, has been an advocate for Military Sexual Trauma utilizing self-expression through her art to explore the depths of her own personal pain where she has turned it into a purpose by educating others on the effects of this invisible wound and silent war. She leads a team from the New York State Dwyer Coalition that platforms 18-part webinar series discussing the layers of trauma and gaps in service survivors of MST face in our current society to advocate for change and growth in programs to better assist this special population of veterans in their healing journey with trauma informed care and respect.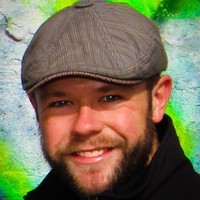 Michael Shurmatz, LMSW, U.S. Army
Michael Shurmatz currently works as Outpatient Behavioral Health Senior Counselor at BestSelf Behavioral Health, specializing in EMDR, DBT, CPT, and ACT interventions, with a focus on trauma, 2019 – Present. Mike has also been providing specialized training in Moral Injury and is currently learning to implement various forms of trauma treatment which directly target Moral Injury. Mike graduated from the UB School of Social Work, Master of Social Work in May 2019. Prior to going back to graduate school, Mike was the manager for the PFC Joseph P. Dwyer Peer Support Program at the Veterans One-Stop Center of WNY from 2015 – 2017. Mike served in the U.S. Army, as a Commissioned Logistics Officer from 2007 – 2011, serving in Operation Iraqi Freedom from 2009-2010. Mike graduated from Canisius College with a BA in Communications in May 2007. Mike currently resides in WNY with his wife and two children.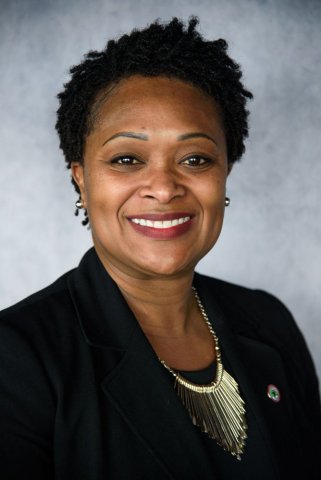 Venecia DeRoose, M.S., MSW Candidate, Navy Veteran
I am a Navy veteran who served 7 years on active duty. I served on the Harry S Truman CVN-75 for 3 years. I then served at Naval Station Oceana, Virginia Beach for 4 years. I enjoyed being in the military. My first duty station was the Harry S. Truman, an aircraft carrier and I worked as an Aviation Support Equipment Technician. I chose this job because I wanted to do something challenging and new. I was deployed to Afghanistan and completed my last tour at NAS Oceana. In 2013, I decided to separate from the service because I knew it was time. It was a bit intimating to venture into the civilian world with a lot of unknowns. Thankfully the employers I encountered welcomed my military experience. A couple years later I decided to make myself even more marketable by applying to a master's program. In 2015, I completed that masters' program in Industrial and Organizational Psychology. In 2019, I made the decision to return to college and I am currently working on my Masters in Social Work because I want to be able to help my fellow veterans in need.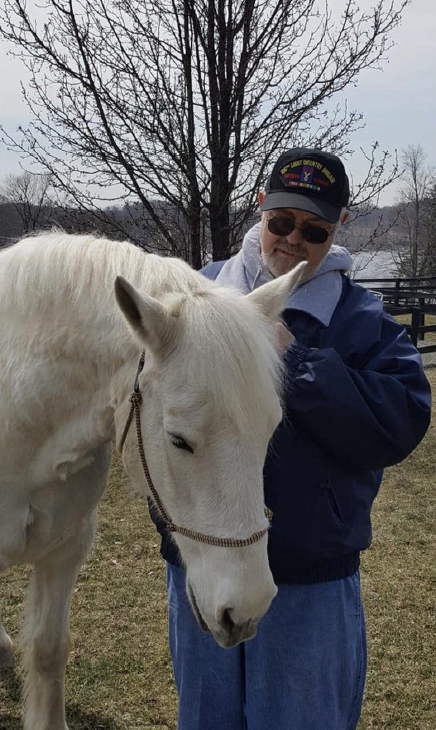 Karl Rohde, Army Combat Vietnam Veteran, Silver Star Recipient
Karl Rohde, Army, Combat Vietnam Veteran is presently Director of Veterans Services for Putnam County.  He is certified by the VA as a Veterans Service Officer (VSO). In that capacity he assists Veterans in filing claims for compensation with the VA.   Karl has been involved with Veterans issues on some level since 1989.  He a Past State Commander of the Veterans of Foreign Wars (VFW) and is the founder of the Putnam County Joint Veterans Council that brings the various Veterans organizations of Putnam County together to work as a team for Veterans.  Since the funding of Dwyer Vet2Vet passes through his office he been a part of the team and strong advocate of Dwyer. He is a horse handler in the Equus Effect Horse Therapy for Veterans.   He sits on the Putnam County Suicide Prevention Task Force.  Karl has 2 master's degrees one in history and one in education.

The Veterans Mental Health Training Initiative (VMHTI) is a multi-year comprehensive training project developed by the National Association of Social Workers - New York State Chapter (NASW-NYS), aimed at increasing the number of community health and mental health professionals clinically trained in the assessment and treatment of mental health issues specific to veterans and their families. VMHTI is supported by a grant from the New York State Legislature as part of its efforts to address the unmet mental health needs of returning Iraq and Afghanistan war veterans and their families. NASW-NYS developed the Veterans Mental Health Training Initiative to educate and train community health and primary care providers on veteran-specific mental health issues, including among others post-traumatic stress disorder, traumatic brain injury, suicide, suicide prevention, and substance use disorders. The goal of the VMHTI is to (further) build the capacity of New York's community mental health workforce to better serve our returning veterans and their families through the delivery of free veterans mental health conferences and other related programming.

In July 2020, NASW-NYS announced the launch of the One Team VMHTI Listserv. One Team is a resource for clinical providers and students to engage with a network of peers to connect, to discuss, share knowledge, information, and professional resources focused on work with military service members, veterans, and their families. This platform provides an opportunity for members to:
Share Information on best practice and relevant issues regarding:
-Clinical practice with Military/Veterans (and their families)
-Serve as a source for referrals
-Increasing cultural competence
-Share relevant community resources
-Serve as a conduit to promote communications among practitioners, either actively working with a Military/Veteran population or those who wish to increase their cultural competence with this population and to identify emerging needs with the NASW-NYS Advocacy and Government Relations (AGR) Committee as they identify annual legislative priorities
-Explore bi-weekly/monthly topics as identified by Listserv Moderator and/or Veteran Advisory Committee Member
To join, complete the One Team submission form by clicking here. You will receive an email to the email you submitted confirming that you have been added to the One Team Listserv within 2 business days.
What do social workers have to say about the VMHTI?
Charles G. - Social Worker
The panels vast and different experiences provide a depth to understanding veterans I've never imagined possible. Thank you to all who've been open to sharing your life experiences.
I have learned more about the Military during this. session and yesterdays panel than I have ever before. Thank you!
Mariama S. - Social Worker
I can't believe how much I've learned from the panelists from these two days. You all rock! Most powerful continuing education course I have ever taken.
Truly the best conference I have ever been to.
Elizabeth A. - Social Worker
An an LCSW I have much experience in mental health in particular PTSD. I have become increasingly interested in working with veterans and registered for this conference to learn more about the culture. This conference, and in particular hearing from the veterans, has solidified by intention. Thank you NASW and all the panelists.
Hearing directly from veterans through the programs and conference has made a huge impact on me. Our veterans do not need to be saved by clinicians, they just need the support to heal themselves and one another. This is exactly what social work is about. I have a renewed commitment to my vets and other clients.
My father is a Vietnam vet. He frequently spoke about the brotherhood he felt and how much he missed that sense of belonging. Thank you for helping me to understand this more.
Having the listserv to get 24/7 guidance from veterans and other clinicians is one of the greatest resources I have ever gotten. The workshops are wonderful as well, however I can not thank you enough for having the listserv and guidance I get there available.
These presentations should be at every high school and every college in the United States. The panels give names, faces, and stories to our veterans. This is very impactful and thank you for making these available.