> Learning Center > CE Schedule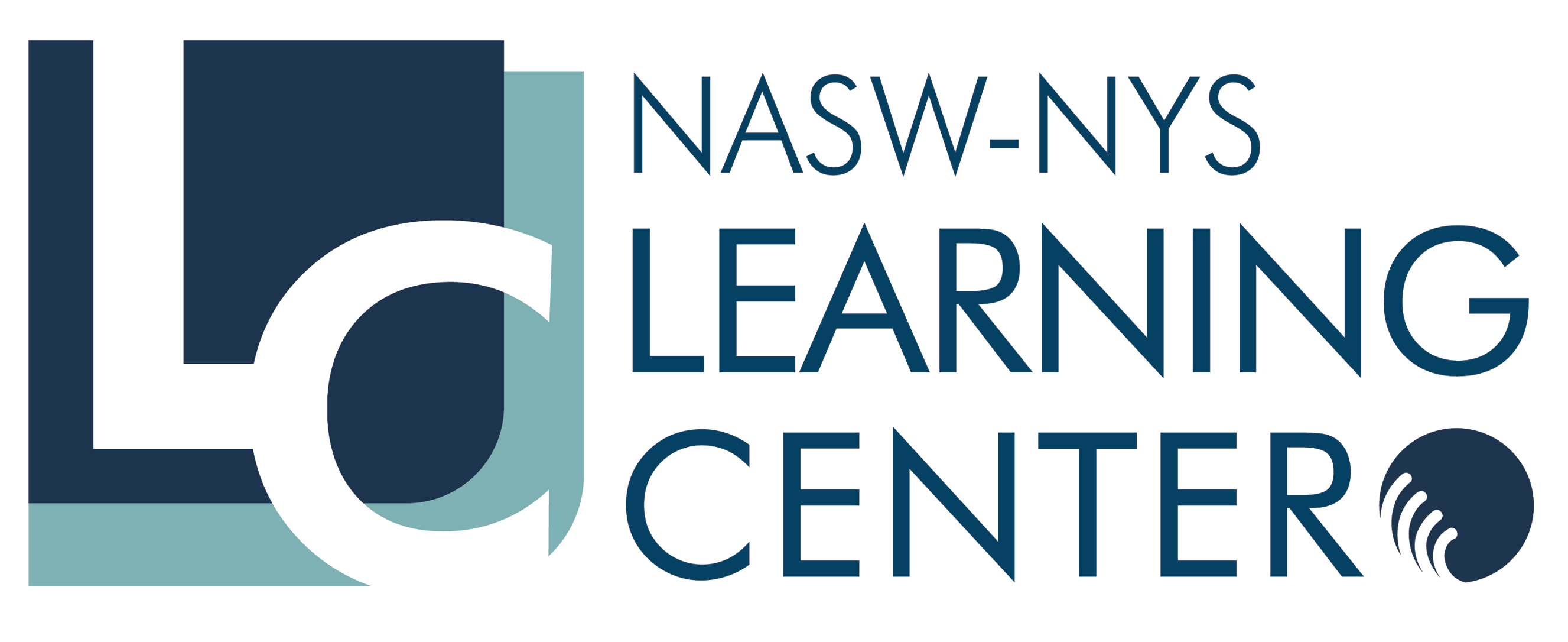 Please excuse our mess as we are currently updating our website. All workshop registration pages will soon be updated to reflect the new Learning Center logo. Thank you for your patience! 
Important: The Learning Center does not take AmericanExpress or Discovery Cards. We apologize for any inconvenience caused. For more information, please visit our FAQs section. 

RESCHEDULED TO JULY  10 – LIVE WEBINAR | 3:00PM - 4:00PM EST
Self-Care for Social Workers (Part Three)
NASW Member Fee: FREE | Non-Member Fee: $20
There are no continuing education credit hours associated with this workshop
Click here for Program Information & Registration

June 28 – LIVE WEBINAR | 6:00PM - 8:00PM EST
Legislative Advocacy (Macro)
NASW Member Fee: FREE | Non-Member Fee: $40
NYSED Approved for 2.0 CE Credit Hours
Click here for Program Information & Registration


Learning Wednesday Series with Dr. Joe Hunter
July 2* – LIVE WEBINAR | 3:30PM – 5:00PM EST
Schizophrenia, Schizoaffective, and Bipolar Disorder
NASW Member Fee: $10 | Non-Member Fee: $25
NYSED Approved for 1.5 CE Contact Hours
Click here for Program Information & Registration
*Due to the July 4th holiday, this Learning Wednesday will take place on Monday, July 2nd

July 3 – LIVE WEBINAR | 5:30PM - 7:00PM EST
Upgrade Your Pay Grade: Best Practices for Negotiating Your Salary
NASW Member Fee: FREE | Non-Member Fee: $20
There are no continuing education credits associated with this workshop
Click here for Program Information & Registration

July 10 – LIVE WEBINAR | 3:00PM - 4:00PM EST
Self-Care for Social Workers (Part Three)
NASW Member Fee: FREE | Non-Member Fee: $20
There are no continuing education credit hours associated with this workshop
Click here for Program Information & Registration

July 14 – LIVE WEBINAR | 10:00AM - 11:00AM EST
Aromatherapy and the Brain (Part One)
NASW Member Fee: FREE | Non-Member Fee: $20
There are no continuing education credits associated with this workshop
Click here for Program Information & Registration


Learning Wednesday Series with Dr. Joe Hunter
July 18 – LIVE WEBINAR | 3:30PM – 5:00PM EST
Motivational Interviewing: Jump-Starting the Process of Change
NASW Member Fee: $10 | Non-Member Fee: $25
NYSED Approved for 1.5 CE Contact Hours
Click here for Program Information & Registration

July 24 – LIVE WEBINAR | 7:00PM - 8:30PM EST
Social Media as a Community Advocacy Tool
NASW Member Fee: FREE | Non-Member Fee: $30
NYSED Approved for 1.5 CE Contact Hours
Click here for Program Information & Registration