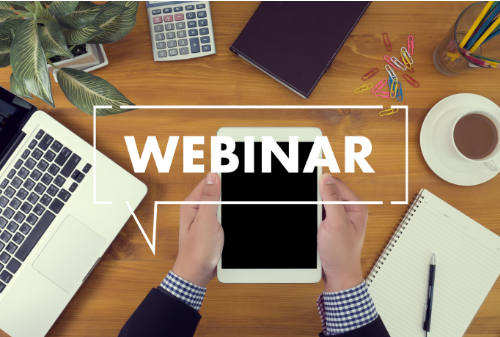 Response in Crisis: A Social Work Approach
**Sponsored by the Long Island Region (Nassau & Suffolk Divisions) of NASW-NYS!**
Presenter(s): Lois A. Carey, PhD, LCSW; Alexandra Saint Laurent, MSW; Melissa Katz, LCSW & Indira Parmar, LCSW
NASW-NYS Members: $20
NASW Other Chapter Member: $30
Non-Members: $40
This workshop is approved for 2.0 continuing education credit hour(s) for licensed social workers, licensed mental health counselors, and licensed marriage and family therapists.
REGISTER NOW!
---
Workshop Description
Innovation and resilience are paramount to the work of social work practitioners. However, the effects of the pandemic highlighted the need for innovation and resiliency to be able to adequately adapt and support the ever-changing needs of our clients and communities. The COVID-19 pandemic has required practitioners at every level to alter the ways in which they engage with clients and client systems, colleagues and their own agency policies and protocols. This panel discussion will focus on the use of innovation and resiliency amidst the COVID-19 pandemic within various areas of professional social work practice. Each panelist will discuss how resiliency and innovation played a role in their respective areas of practice which include administration, clinical practice, and advocacy. Panelists will be discussing their expertise and bringing their lived experiences within the medical/healthcare, mental health, and community-based practice settings.
Ethical practice and service provision were also tested during the pandemic, and panelists will speak to their professional ethical responsibilities with regard to discrimination (including race, ethnicity, national origin, sex, gender identity, age, marital status, political beliefs, immigration status, or mental/ physical ability). Presenters will examine how the Code of Ethics both guided and raised uncertainty of practice innovation and resiliency during the pandemic. Panelists will discuss the importance of community care and provide examples of how they chose to implement it within their practice. Lastly, presenters will speak from their agency experiences on the ways COVID-19 unveiled organizational setbacks and/or gaps in services that may have been exacerbated by the pandemic and how practitioners can address these issues.
Learning Objectives
After the completion of this webinar, participants will be able to:
Define resiliency and its relevance and importance to social work practice
Describe the various challenges relating to professional practice, public health, and agency policies and protocols presented by the COVID-19 pandemic
Identify innovative and best practices that can be utilized to respond to the unique challenges that emerged due to COVID-19 and its related forms of discrimination
Demonstrate an understanding of the NASW Code of Ethics as an essential practice tool in addressing ethical challenges presented for clients and practitioners, as a result of a global health crisis
This workshop is approved for 2.0 continuing education credit hour(s).
NASW-NYS is recognized by the New York State Education Department's State Board for Mental Health Practitioners as an approved provider of continuing education for licensed social workers (Provider ID #0014), licensed mental health counselors (Provider ID #MHC-0053), and licensed marriage and family therapists. (Provider ID #MFT-0037).
Lois A. Carey, PhD, LCSW, is Professor Emerita, Molloy College. Dr. Carey received her MSW from Adelphi University and PhD from NYU in Clinical Social Work. She has taught at Adelphi University and Fordham University School of Social Service. Dr. Carey was program director of Adelphi Rape/Crime Victims Programs and developed an expertise in working with all ages dealing with PTSD. She is presently Staff Wellbeing Coordinator at Peconic Bay Medical Center Northwell Health.
Alexandra Saint Laurent, MSW, is a 2020 graduate of Stony Brook University, School of Social Welfare. As a macro practitioner, she founded & continues to lead students & practicing clinicians in legislative and media advocacy through New York Social Action. Alexandra is the current NASW-NYS Suffolk County Division chair, the Treasurer of NASW-NYS PACE Committee & the Social Justice Subcommittee Lead of NASW-NYS Advocacy Government Relations Committee. She strives to lead and live through the values put forth in her practice, committed to uplifting the needs and experiences of everyone around her.
Melissa Katz, LCSW, has been with the Long Island Alzheimer's and Dementia Center since 2014. Melissa's long-time passion for working with caregivers, conducting research, and improving health equity has led to her current role as the Director of Caregiver Services and Grant Management. In 2019, Melissa was inducted into LIBN's 40 Under 40 class with other professionals. When not at the Center, Melissa spends time with her husband and son, and their French Bulldog, Harvey.
Indira Parmar, LCSW, is a resident of Long Island and has been working at Wyckoff Hospital for 35 years, where she started as a Social Worker after graduating from Adelphi University and has risen to management level. She has established networks and linkages with the community organizations to provide a safety net for the patients. She also has spearheaded ongoing trainings on social issues for the providers within the Hospital. Due to her interest & dedication to serve the human being, she received several awards & recognition.
REGISTER NOW!