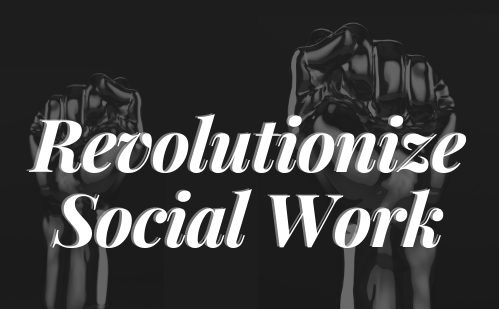 Practicing Culturally Competent Social Work in School Settings
Presenter: Stephanie L. Carnes, LCSW, LL.M.
NASW-NYS Members: FREE
NASW Other Chapter Member: FREE
Non-Members: FREE
This workshop is approved for 1.0 continuing education credit hour(s) for licensed social workers, licensed mental health counselors, and licensed marriage and family therapists.
REGISTER NOW
---
Workshop Description
As school social workers are at the nexus of our increasingly diverse communities, we must develop skills that provide remedial experiences that promote an inclusive and culturally competent environment for children and youth. School social workers have the unique opportunity to advocate for our students' voices to be heard and to provide space for their views, beliefs, and experiences to be expressed in our school communities. To achieve this aim, one-size-fits-all interventions and myopic views must be identified and changed to reflect the changing population(s) of students we serve. This webinar focuses on the ways in which school social workers can lead the charge toward cultural competence and responsiveness, ultimately fostering a stronger sense of community and improved academic and mental health outcomes. Participants will develop the skills needed to examine and identify school policies that create barriers to this aim and to challenge dominant narratives of shared values and experiences. Participants will develop a personalized beginning strategy towards change.
Learning Objectives
After the completion of this webinar, participants will be able to:
Define cultural competence, and highlight the benefits of creating culturally competent schools.
Identify what cultural competence looks like in your school, and how it affects mental health and educational outcomes for the populations served within your context.
Identify culturally responsive and culturally stunting policies within your specific context.
Develop a personalized strategy to ask the "hard questions" and spark dialogue surrounding cultural equity, and racism.
This workshop is approved for 1.0 continuing education credit hour(s).
NASW-NYS is recognized by the New York State Education Department's State Board for Mental Health Practitioners as an approved provider of continuing education for licensed social workers (Provider ID #0014), licensed mental health counselors (Provider ID #MHC-0053), and licensed marriage and family therapists. (Provider ID #MFT-0037).
Stephanie Carnes, LCSW, LCSW, LL.M., is a school social worker with expertise in trauma treatment and culturally competent practice. She works in a large public high school, where she provides individual therapy in both Spanish and English. She previously worked as the Lead Clinician in a federally-funded shelter program for unaccompanied children from Central America. She is the founder of Create Cultural Competence, LLC, a New York-based educational consultancy that helps school districts and community agencies develop a nuanced understanding of the student and client populations they serve, particularly recent immigrants. In addition to a Master's degree in clinical social work, Stephanie holds a Master's of Law degree in International Human Rights Law.  
REGISTER NOW