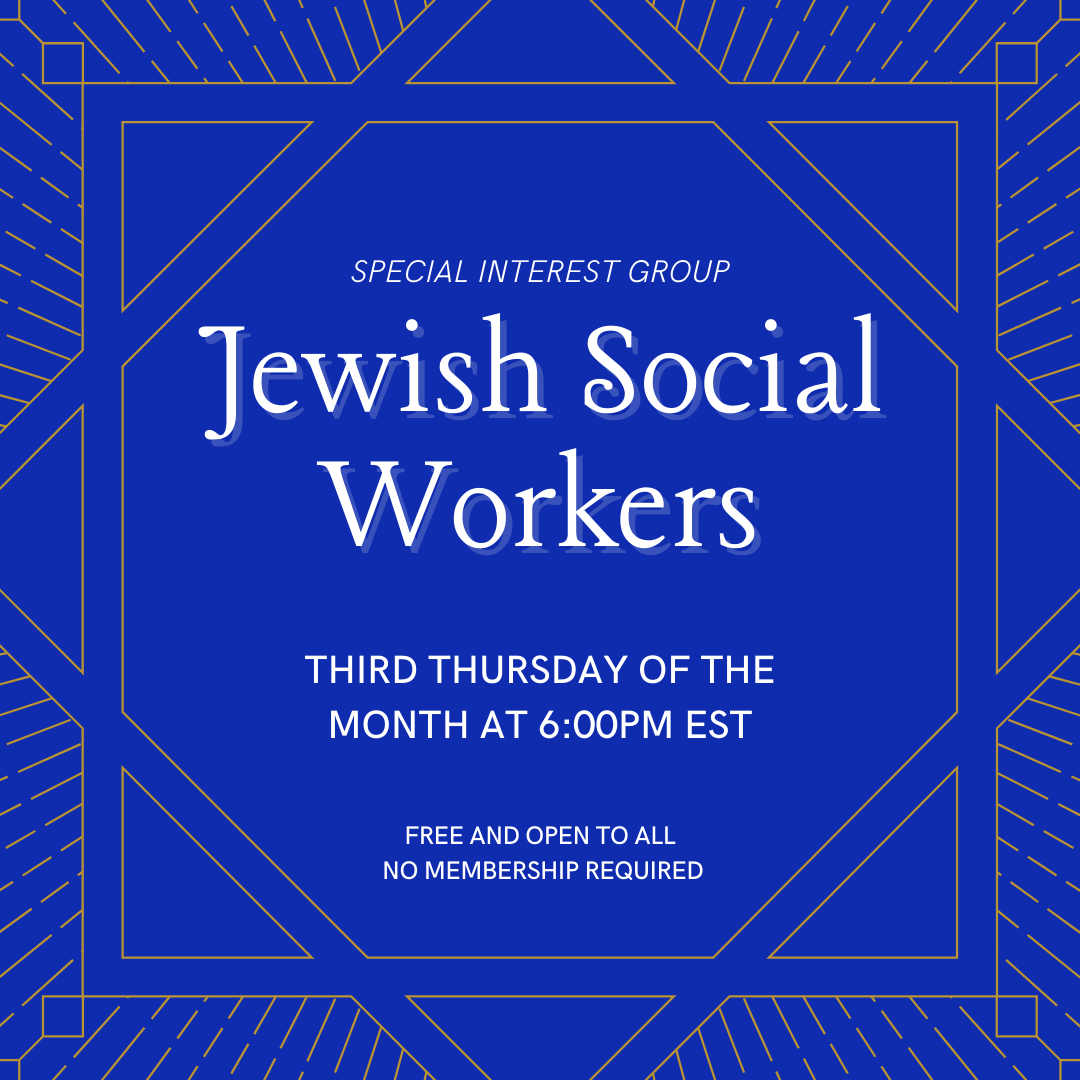 Jewish Social Workers Special Interest Group Meeting | NASW-NYS Special Interest Groups
The Jewish Social Workers Special Interest Group exists to explore anti-Semitism in social work schools and practice; Develop strategies for counteracting anti-Semitism, including assuring that social work curriculum specifically address anti-Semitism in their courses and; To provide Jewish social workers with a "safe space" in which to voice their concerns and experiences.⁠
Jewish social workers are encouraged to join to have their voices heard on what events, resources, and support systems can be developed by this group. Membership is not required, and you do not need to live in New York State to join.
Special Interest Groups (SIG) are member-led networks of social workers across New York State and beyond, connecting like-minded social workers on topics, practice areas, client populations, and other common interests for the purpose of sharing resources, and further developing support systems through the New York State Chapter.
Members of the New York State Chapter may facilitate a Special Interest Group. ALL social workers benefit from the activities of these groups, and are welcome to join us at any upcoming meeting.