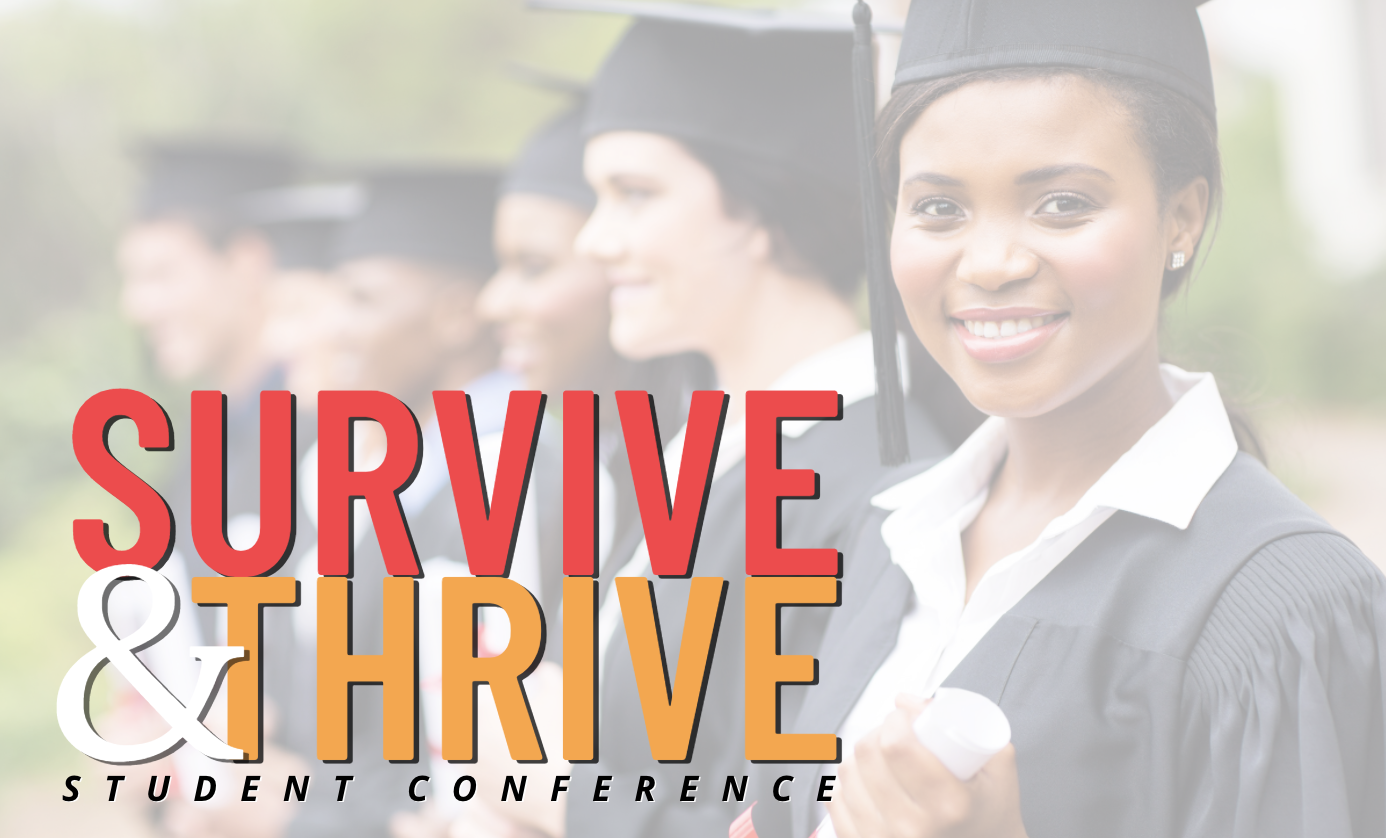 2021 Survive and Thrive Student Conference
As each hurdle of 2020 came over the horizon, social work students reached out to the NASW- NYS Chapter seeking guidance around their programs and licensing exams, urging advocacy for themselves and their clients, and demanding opportunities to put education and social work values into action.
The 2021 Survive and Thrive Student Conference was developed to support BSW, MSW, and Doctoral students through a full day of virtual programming. This conference is designed to strengthen students foundation in their present educational experience and broaden prospects as they prepare to enter the social work field. In response to a year that demands innovative methods to affect change, this conference will provide tangible training for students as they prepare to transition to the workforce or graduate school and unite the powerful NYS social work student body. Please save the date and join us on Friday, February 26th, 2021 for a day of networking as well as tips and tools for taking the next steps in your social work career!
Our goal is to make the Survive and Thrive Student Conference free for all social work students in New York State. It is so important that all social work students have access to this conference as a resource, and start developing a relationship with the NYS Chapter. While this conference is free for NASW-NYS student members, we know that the cost of membership can be a barrier for many. Through our sponsorship options, you can help support the future social workers of tomorrow. This is a way our members can help support the future social workers of tomorrow. For years, members have reached out asking us "How can donate to social work students?", and "How is the Chapter cultivating membership from new social workers?". Your concern for the future of the social work, and the legacy of progressive social work values that have been established in NYS, is humbling and inspiring. We need your help to make it free for all social work students.
Click the button below to view the organization and individual sponsorship packages. If you are not able to sponsor personally, we ask that you consider sending the sponsorship information to an employer or agency that employs social workers, or has social work interns. With your contributions, both through sponsorship and getting the word out, we hope to have a wildly successful student conference that helps thousands of NYS social work students survive the extremely challenging 2020 – 2021 academic year. You can be a part of giving students the tools they need to thrive as the enter the next phase of their social work career.