VMHTI
VETERANS MENTAL HEALTH TRAINING INITIATIVE
Year 6
VMHTI Training Cycle
2,500+
Medical & Mental Health Professionals Trained
2
Regional Conferences Per Year
"Overall training was informative and will be useful in my practice as a social worker."
"Helpful information that can be useful in working with clients who have dealt with trauma."
"Excellent and thoughtful presentation with enough doses of good humor to keep it comfortable for all."
"I received the information about resources which I can access and give to my clients to access."
"It helped to understand better what veterans have gone through and why it is difficult to reintegrate."
"The workshop on intimate partner violence was excellent. The instructor was engaging students shared their experiences easily."
2018-19 VMHTI CONFERENCES
COMING SOON!
The VMHTI conferences are free approved for continuing education credits for physicians and continuing education credit hours for New York State licensed social workers, mental health counselors, and marriage and family therapists. Each two-day conference will bring leading experts in the field of veterans mental health, as well as current and retired members of the military, to host a series of workshops and sit on a panel discussion on the assessment and treatment of veteran-specific issues. Exhibiting opportunities will also be available.

Thank you for attending t

he Veterans Mental Health Training Initiative and the NASW-NYS Nassau and Suffolk Divisions'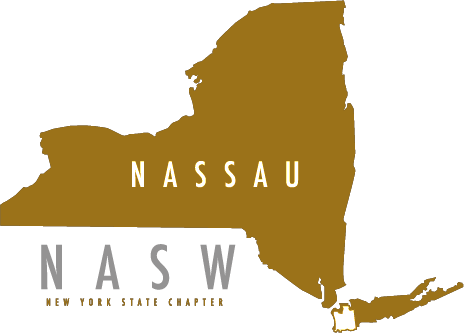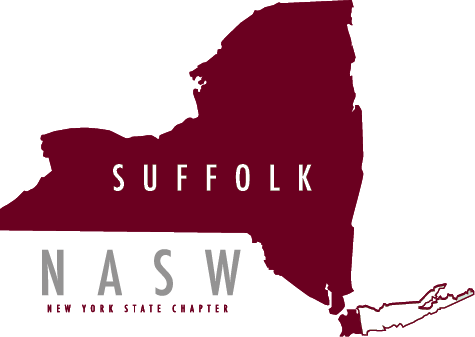 A Closer Look at Moral Injury: Existential Challenges Faced by Returning Veterans
Friday, October 26, 2018
at Noel Ruiz Theatre (Oakdale, NY)
12PM - 6PM
NASW Member: $35 | Non-Member: $55
This workshop is approved for 3.5 continuing education credit hours for licensed social workers, licensed mental health counselors, and licensed marriage and family therapists
Join us on Friday, October 26, for a special veterans mental health forum titled "A Closer Look at Moral Injury: Existential Challenges Faced by Returning Veterans". 
This workshop forum will provide an overview of military culture and transitional challenges; discuss the trends of moral injury; depict the factors that can lead up to moral wound, as well as its lasting implications. This forum will also include a discussion panel featuring veterans and service members, and a screening of the award-winning documentary ALMOST SUNRISE.

Program Schedule
12:00 pm - 3:30 pm
A Closer Look at Moral Injury (3.0 CEs)
3:30 pm - 5:15 pm
Movie Screening: Almost Sunrise
5:15 pm - 5:25 pm
Break
5:25 pm - 6:00 pm
Panel Discussion: Almost Sunrise (0.5 CEs) 
Almost Sunrise
Haunted by combat experiences, Iraq ceterans Tom Voss  and Anthony Anderson decided to distance themselves from their demons by taking a 2,700 mile walk from Milwaukee to Santa Barbara, seeking redemption, acceptance and a way to close the deep moral chasm opened by war. Almost Sunrise is an intimate, vérité film that eschews stereotypes and instead captures an unprecedented portrait of veterans — one of hope, potential and untold possibilities. (http://sunrisedocumentary.com/)
*TRIGGER WARNING: Please be advised that this event will include a film screening of Almost Sunrise, an award-winning documentary that chronicles the experiences of Iraq veterans Tom Voss and Anthony Anderson. During the film, there is occasional graphic content, with themes of war and death.

THANK YOU FOR BEING PART OF THE VMHTI

CONTACT US
If you have any questions about VMHTI, please contact the NASW-NYS Chapter at info.naswnys@socialworkers.org or at 518-463-4741