Navigating a Lifelong Social Justice Activism Journey: How Social Movements are Sustained
Self-Study Program
NASW Members: Free
How to take the program: Register here for the program, and you will receive a confimation. Your confirmation email will include a link to watch the recorded program, a link to the course quiz, and a description of the program. Keep this email for your submission to get your membership reimbursed!
Step 1: Register for the program. If you have not recieved your NASW ID number yet, use the code '123456789'.
Step 2: Click the first link, and watch the entirety program.
Step 3: After the program is over, click the second link to take thr course quiz. Complete and submit the quiz.
This workshop is approved for 3.0 continuing education credit hours for licensed social workers, licensed mental health counselors, licensed marriage and family therapists and licensed psychologists
---
Workshop Description

According to the National Association of Social Workers ethical principles, social workers are charged with pursuing social change for persons who live in poverty, face discrimination, and other forms of social injustice (National Association of Social Workers [NASW], 2021). In order to accomplish this mandate it is important to identify and emulate strategies that have historically been used by social activists to combat oppression and create social change. The presenter will review the findings from a five year qualitative study that investigated the experiences of lifelong social activists, who had between 40 to 72 years of activism experience and were involved in multiple social causes. The training will focus on the factors and strategies needed to sustain prolonged activism, targets of change, resources needed for social movements, and the stages of the activism cycle.  
Learning Objectives
After the completion of this webinar, participants will be able to:
Define what the term social justice means to them and how that definition aligns with the NASW Social Work Code of Ethics
Identify factors that motivate them to participate in political, social justice, or client advocacy
Describe strategies to engage in advocacy work over an extended period of time
Identify targets of change in advocacy work
Describe the resources needed to engage in extended advocacy in a social justice cause
Discuss the four stages of the social activism cycle used in social justice causes (e.g. racial justice, LGBTQ rights, women's rights, etc.) over prolonged activism engagement
This workshop is approved for 3.0 continuing education credit hours.

NASW-NYS is recognized by the New York State Education Department's State Board for Mental Health Practitioners as an approved provider of continuing education for licensed social workers (Provider ID #0014), licensed mental health counselors (Provider ID #MHC-0053), licensed marriage and family therapists (Provider ID #MFT-0037) and licensed psychologists (Provider ID #PSY-0088).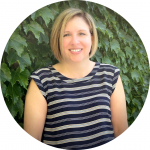 Samantha Fletcher, PhD, MSW, earned a B.A. in Sociology at the University of Tulsa in 2000. Before returning to school to earn a master's (2014) and Ph.D. (2018) in Social Work at the University at Albany, she worked for over a decade in human services including at a family law firm, crisis pregnancy center, Islamic school and running an independent business.
While Samantha was pursing her Ph.D., she also served as the project coordinator and senior research assistant for the PFC Joseph P. Dwyer Statewide Veteran Peer Support Program evaluation. She supervised program development and implementation for 16 non-profit county programs focused on peer delivered services including individual mentoring, engagement in social activities, support groups, volunteerism, community education and partnership, and referral to existing veteran services. Samantha also served as the Assistant Dean of Academic Programs and the Director of Admissions in the School of Social Welfare at the University at Albany. In this position, she worked on a diverse team of administrators and faculty to provide a quality education for bachelor, master, and doctoral social work students.
Social activism is a key area of research for Samantha. She conducted a five-year study that focused on the lived experiences of older adults who identify as liberal lifelong social activists. This extensive study included analysis of multiple interviews as well as various historical documents including newspaper articles, flyers, diaries, meeting minutes, photographs, and organizational papers. The findings of this study provided insight into how seasoned activists stay motivated for decades, evolve with social movements, and create policy and practical change at local, state, and national levels.
Samantha joined the National Association of Social Workers, New York State (NASW-NYS) chapter in September 2019. Samantha, along with her colleagues and volunteers, has worked to create an inclusive chapter that is representative of social workers across the state. The team restructured the chapter's advocacy initiatives that is now led by social workers across the state; increased continuing education opportunities; transformed the Veterans Mental Health Training Initiative to train thousands of social workers in New York about military culture; created the This is Social Work initiative; started multiple special interest groups; and developed multiple racial justice initiatives designed to educate and transform the profession of social work.
---
When
August 12th, 2022 5:00 PM
Event Fee(s)
| | |
| --- | --- |
| NASW-NYS/PEF Member | $0.00 |
Information for Certificates
| | |
| --- | --- |
| Presenter(s) | Samantha Fletcher, PhD, MSW |
| Instruction Method | Self-Study |
| Total Contact Hours/CEUs Awarded | 3.0 |