Deconstructing the Depression-Suicide Connection: Major Depressive Disorder (MDD) and Suicidality
Wednesday, September 7, 2022
5:00 pm to 8:00 pm EST
LIVE WEBINAR
Presenter: Karen Landmann, LCSW
NASW-CT Members: $31
NASW Other Chapter Member: $61
Non-Members: $76
This workshop is approved for 3.0 continuing education credit hours for licensed social workers, licensed mental health counselors, licensed marriage and family therapists and licensed psychologists
---
Workshop Description

Major Depressive Disorder (MDD) and suicidality are major public health concerns in both the United States and abroad. This workshop will explore how to diagnose and treat depression, recognizing and treating suicidality, and ways that clinicians can process their countertransference regarding these conditions.
The workshop will examine one or more composite case studies in detail, abstracting clinically salient information and actionable details. Instructions will be given on how to diagnose MDD and how to recognize when suicidal ideation, planning, developing means, and having intent are present. A "road map"/" timeline" framework will be used to educate clinicians on how to assess the extent and the lethality of suicidal ideation.
Focus will include racial, cultural, socioeconomic, disability-related, and other factors that may impact MDD and suicidality. In addition, methods will be given to evaluate the patient's longstanding psychological issues and methods of coping (or lack thereof).
The clinician's own process while dealing with this difficult issue will also be addressed. Most clinicians feel worry, fear, anxiety, stress, and other related emotions while helping a majorly depressed and/or suicidal client. However, less acceptable feelings such as anger and frustration often go unnoticed. This workshop will seek to recognize and validate all possible feelings arising in the clinician, and will provide clear tools for managing this parallel process.  
Learning Objectives
After the completion of this webinar, participants will be able to:
Diagnose Major Depressive Disorder
Recognize and determine the extent of suicidal ideation, planning, means, and intent
Place the client's depressed and/ or suicidal condition within a framework of their upbringing and other psychological issues
Relate Major Depressive Disorder to cultural influences and factors
Cope more effectively with countertransference related to serving patients with Major Depressive Disorder and/or suicidality
This workshop is approved for 3.0 continuing education credit hours.

NASW-NYS is recognized by the New York State Education Department's State Board for Mental Health Practitioners as an approved provider of continuing education for licensed social workers (Provider ID #0014), licensed mental health counselors (Provider ID #MHC-0053), licensed marriage and family therapists (Provider ID #MFT-0037) and licensed psychologists (Provider ID #PSY-0088).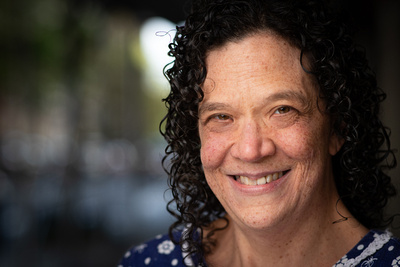 Karen Landmann, LCSW, is a Licensed Clinical Social Worker in private practice in Manhattan. Educated at Columbia University, she has been in the field for 27 years. Her clientele consists primarily of persons dealing with depression, trauma, and chronic illness. They come from a great variety of ethnic and cultural origins. Karen has been working with persons with Severe Major Depressive Disorder (MDD) and suicidality throughout her career. She is informed by up-to-date research and her professional experience in developing her interventions. Karen has presented on MDD and Suicidality at Wisdom Studio in May 2022. Besides depression and suicidality, Karen focuses on the aspect of Abusive Traumatic Bonding™ (a term that she herself coined) in intimate partner relationships. An article on this subject was featured in Good Therapy on August 23,2021.
Karen has presented on Abusive Traumatic Bonding™ at NYU Silver School of Social Work Office of Global and Lifelong Learning (on two occasions), National Association of Social Workers New York City (NASW-NYC), District Council 37 (DC-37), and Hudson Valley Professional Development. She has presented previously at NASW-NYS on both ATB™ and cultural competency. Karen has a keynote conference presentation at Convenings of Crisis Intervention Personnel under her belt, as well as numerous peer-reviewed publications, including Psychoanalytic Social Work and a book chapter in "Poverty and Street Children in East Africa" (Edward Mellen Press).
---
When
September 7th, 2022 from 5:00 PM to 8:00 PM
Event Fee(s)
| | |
| --- | --- |
| NASW-CT Member | $31.00 |
| NASW Other Chapter Member | $61.00 |
| Non-Member | $76.00 |
Information for Certificates
| | |
| --- | --- |
| Presenter(s) | Karen Landmann, LCSW |
| Instruction Method | Live Webinar |
| Total Contact Hours/CEUs Awarded | 3.0 |