Where the Clinical and Macro Meet: Towards a Transformative Trauma-Informed Social Work Practice - Complicating Trauma Informed Practice
Tuesday, March 1, 2022
9:00 am to 11:00 am EST
LIVE WEBINAR
Presenter: Cecily Mitchell-Harper, LMSW
NASW-NYS Members: FREE
NASW Other Chapter Member: $40
Non-Members: $50
NASW-NYS Student and Transitional Members: FREE
This workshop is approved for 2.0 continuing education credit hours for licensed social workers, licensed mental health counselors, licensed marriage and family therapists and licensed psychologists
---
Workshop Description

As we emerge from the COVID-19 pandemic, we find ourselves in a liminal space between what was and what can be. This liminal moment is an opportunity to reimagine what it is to live and work in a more sustainable and equitable way. Within the field of social work, this reimagining is even more critical. With clients experiencing compounding stressors and traumas and social workers reporting higher than national rates of PTSD (Holmes et al., 2021), there is a need for a more transformative approach to trauma-informed practice, one that explicitly centers equity and leads to transformative growth and healing for both clients and social workers.
Utilizing concepts from Social Work Empowerment Theory, Community Psychology, and Liberation Psychology, this 5-session workshop series will complicate traditional understandings of trauma and resilience, moving away from a primarily clinical approach to an approach that is political – understanding individual traumas as rooted in systemic issues that require collective action. Additionally, this series will broaden our understanding of resilience, framing resilience as holistic wellbeing in which those most marginalized and impacted by trauma experience greater levels of critical consciousness, agency and advocacy.
Furthermore, this approach opens up room for a more holistic trauma-informed social work practice, one that integrates traditional clinical practice with traditional mezzo and macro practices. Geared towards intermediate and advanced level social workers who work with adolescents and/or young adults in nonprofit human service organizations, schools and congregate care settings, this series will cultivate mindset shifts and tools that enable participants to be change agents within their programs and to practice in a way that fully embodies the core values of the profession.
This session will lay the foundation for a healing centered approach to trauma informed practice. During this session, participants will complicate their traditional understandings of trauma and resilience and will be introduced to the core components of a healing centered trauma informed practice.  
Learning Objectives
After the completion of this webinar, participants will be able to:
Re-examine their traditional understandings of trauma and resilience
Understand trauma and resilience from a healing-centered lens, one that explicitly centers equity and fosters individual and collective healing
This workshop is approved for 2.0 continuing education credit hours.

NASW-NYS is recognized by the New York State Education Department's State Board for Mental Health Practitioners as an approved provider of continuing education for licensed social workers (Provider ID #0014), licensed mental health counselors (Provider ID #MHC-0053), licensed marriage and family therapists (Provider ID #MFT-0037) and licensed psychologists (Provider ID #PSY-0088).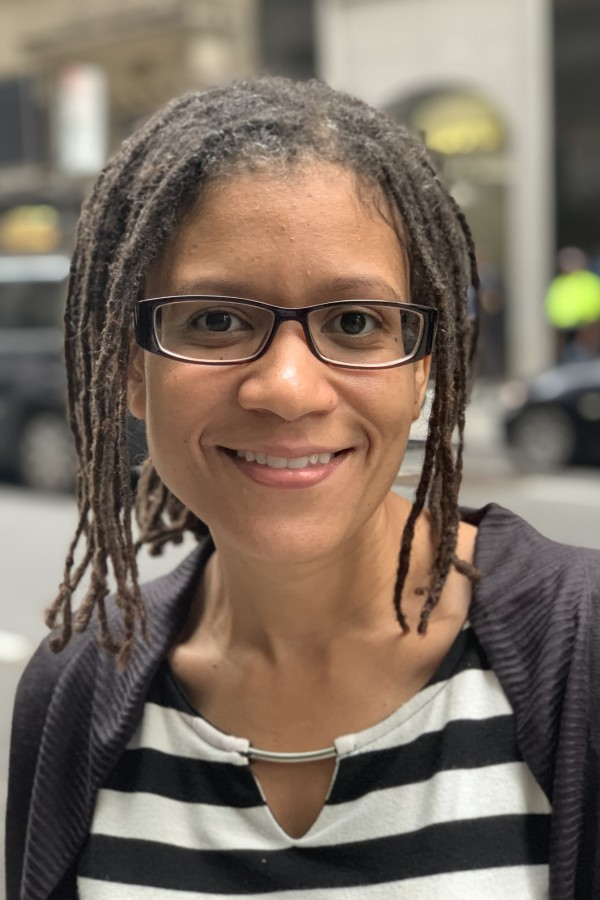 Cecily Mitchell-Harper, LMSW, is a NYS Licensed Social Worker with a passion and specialty for integrating research into practice, with a particular focus on developing transformative practices and processes to support programs that serve racially marginalized youth and families. She has an unwavering commitment to ensure that youth serving programs are equitable, inclusive and honor the full humanity of staff, young people and their families.
Cecily received her BA in Psychology from Wesleyan University, and her MSW from the University of Pennsylvania, School of Social Policy and Practice. As a seasoned Licensed Social Worker, Cecily has extensive experience practicing in various settings, including schools, human service organizations and research centers. Cecily has clinical experience providing trauma-informed therapeutic services to children and families including those involved in the child-welfare system. Additionally, Cecily has several years of experience providing technical assistance and evaluation expertise to strengthen program capacity and inform programmatic decision making in youth-serving non-profit organizations, utilizing an anti-oppressive, racial equity lens.
Cecily currently provides professional development training, coaching and consultation services to youth serving non-profit organizations. Her areas of expertise include creating healing centered organizational practices and cultures that support holistic wellbeing, supporting direct service staff in their own healing from secondary/vicarious trauma and utilizing a continuous improvement framework to support institutional change. Additionally, Cecily serves on the NASW, NYS Revolutionize Leadership Team and co-facilitates monthly Peer Healing Support Groups for BIPOC social workers. Furthermore, Cecily has presented at various professional conferences and events and was recently invited to teach at Adelphi University, School of Social Work Online MSW Program.  
---
When
March 1st, 2022 9:00 AM through 11:00 AM
Event Fee(s)
| | |
| --- | --- |
| NASW-NYS Member | $0.00 |
| NASW Other Chapter Member | $40.00 |
| Non-Member | $50.00 |
| NASW-NYS Student & Transitional Member | $0.00 |
Information for Certificates
| | |
| --- | --- |
| Presenter(s) | Cecily Mitchell-Harper, LMSW |
| | |
| --- | --- |
| Instruction Method | Live Webinar |
| | |
| --- | --- |
| Total Contact Hours/CEUs Awarded | 2.0 |