The NYS Chapter's Policy Team is comprised of Chapter Staff and NASW-NYS members guided by the ethics and competencies our profession is rooted in. The member led Advocacy and Government Relations (AGR) Committee serves as the backbone of the Chapter's policy and social justice efforts by defining our legislative agenda, creating an actionable strategy, and mobilizing our membership. As the political voice for social workers at the State & County Legislators, we are a diverse and inclusive force in the pursuit of social justice for all.
The Policy Team is responsible for putting the mission of social work into action through implementation of the Chapter Advocacy Agenda developed by members on the Advocacy and Government Relations Committee. Pursuit of the Chapter Advocacy Agenda is achieved through lobbying directly at the NYS Legislature, government agencies, and other organizations; finding creative sources of funding for professional development opportunities as they relate to the legislative landscape for members; and staffing and assisting the Political Action for Candidate Election committee. Together, members and staff represent social work in legislative settings, local and national media, and at the forefront of social change. At the New York State Chapter, we are here to amplify your voice!

Develop Our Legislative Agenda

 – Only members are invited to participate and lead on our Advocacy and Government Relations (AGR) Committee. The AGR Committee serves as the backbone of the Chapter's policy and social justice agenda by defining our legislative agenda, creating an actionable strategy, and mobilizing our membership. 

Advance Social Work Through Elections

 – Only members are eligible to sit on the Political Action for Candidate Election (PACE) Committee. PACE endorses campaign candidates on behalf of the Chapter, makes financial contributions to candidates who support NASW's policy agenda, and enhances social workers electoral presence. It is our mission to increase the number of social workers that are elected officials in New York State. 

New York State Chapter Capitol Action Day 

– This yearly event mobilizes our members to advocate on the our legislative agenda with policy makers in person and online. Our goal is to give our members the tools they need to advocate for themselves and their clients year round, creating a loud thunder of social work voices that cannot be ignored. 

Legislative Education and Advocacy Day (LEAD)

– An annual event that focuses on educating the next generation of advocates on our core values, the legislative process, grassroots advocacy, and major current statewide and national policy initiatives. LEAD unites all NYS schools of social work for a day of collective action. 
Take Action

 – From agenda inception, to research, policy and position writing, to grassroots campaign development, direct advocacy at the Capitol, and more; our members power and lead all of our work. Our Act Now campaigns support members to take immediate action to contact their legislators through email, by phone, and in person from their computer or phone within seconds. 
NASW-NYS Advocacy Vision
"It is my vision that all social workers in New York understand the political power they possess. There are over 61,000 licensed social workers in the state.  When we join together, we have the power to advocate for professional change as well as social change. Our job at NASW-NYS is to train social workers on strategies to engage in political action and to provide opportunities for collective action."

-Samantha Fletcher, Ph.D, MSW
Executive Director, NASW-NYS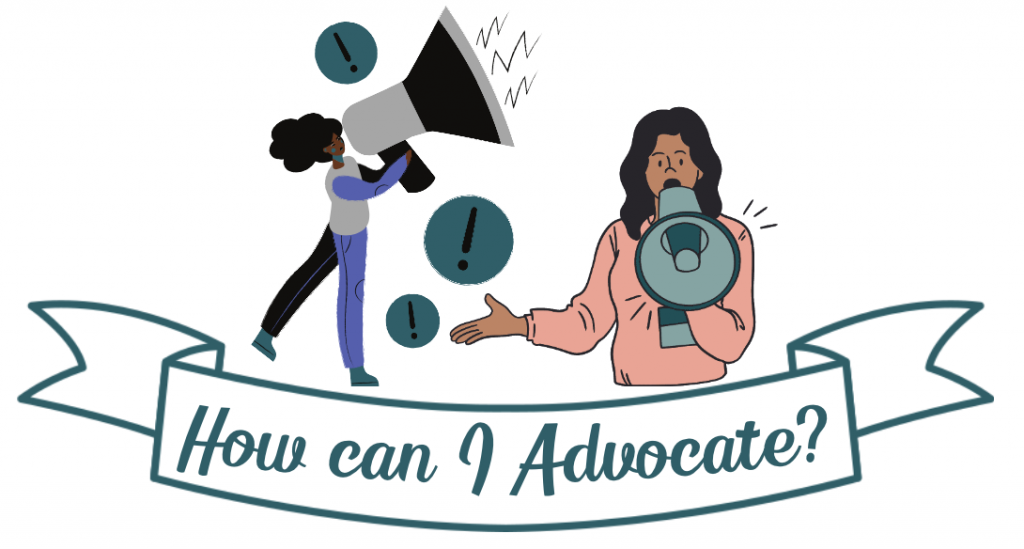 NASW-NYS 2023 Legislative Priorities
NASW-NYS 2023 Letters of Support
Gubernatorial & Legislative 2023 Priorities
Resources for Medicaid Unwinding
NASW-NYS 2022 Legislative Priorities
NASW-NYS 2022 Letters of Support
Gubernatorial & Legislative 2022 Priorities
Enacted Legislation for 2022
Chapter supported legislation that passed in the 2022 legislative session
A6008E/S5301A: Article 163 Professionals Legislation.
The legislation establishes clinical experience requirements for certain mental health practitioners and other mental health professionals and authorizes designated professionals to make assessment-based treatment plans and other related provisions, issuance of a privilege to diagnose and develop assessment-based treatment plans including issuance of a privilege to diagnose and develop assessment-based treatment plans the following requirements were established as noted below:
be licensed and registered as a mental health counselor, marriage and family therapist, or a psychoanalyst in the State.
verify the completion of a sixty-semester hour Master's degree or higher that includes at least twelve semester hours or clock hour equivalent of clinical courses.
persons who have received a Master's during which they did not complete the required hours must have completed at least two thousand hours of supervised, direct client contact that shall include, but not limited to, diagnosis, psychotherapy and the development of assessment-based treatment plans.
A6678E/S1046E: John R. Lewis Voting Rights Act of New York.
The following provisions include:
establishes rights of actions for denying or abridging the right of any member of a protected class to vote;
provides assistance to language-minority groups;
provides for preclearance of certain voting policies along with other related provisions.
Telehealth Parity: Telehealth Parity has been included in the NYS 2022-2023 FY Budget.
Chapter supported legislation that did not pass in the 2022 legislative session
Listed below are legislations the chapter supported but did not pass in the 2022 legislative session.  The commonality of these legislations is that they were referred to committees, however, they were not voted on within the committee during the session.  This means that for the respective legislations to be activated in the 2023 legislative season, it will need to be reintroduced by a legislative sponsor from both the Assembly and Senate and be reassigned to a committee for subsequent review and passage before being placed on the floor calendar for each chamber.
A217/S2736: Maternal Health: C Section.
The legislative intent is to assure maternity patients are informed about the risks associated with cesarean section prior to undergoing the procedure. The specific provisions include:
Every maternal health care provider shall provide written communication prior to delivery to each pregnant woman for whom a cesarean section delivery is planned.
Every maternal health care provider who performs a cesarean section which was not planned prenatally shall provide written communication to the patient following delivery which shall include, but not limited to, information on:

potential maternal injuries associated with cesarean delivery and potential risks to the fetus.
the impact a cesarean delivery may have on future pregnancies and deliveries.
circumstances in which cesarean delivery may be necessary to save the life of the mother or fetus.

The Commissioner of Health shall ensure that all information included in the written communications is maintained and updated to reflect current clinical guidelines.
This legislation passed in the Assembly on 1/25/22.  However, although assigned to the Women's Issues Committee in the Senate there was no further legislative action, hence the bill did not pass in committee.

A2348/S3979C: End Predatory Court Fees.
The legislative intent is to eliminate court surcharges and fees and probation and parole surcharges and fees.   Specifically, it requires that a parolee or releasee receiving a merit termination of sentence be financially able to comply with an order of restitution; that a person receiving a discharge of sentence be financially able to comply with an order of restitution and the payment of certain surcharges or fees.  The legislation is divided into six parts, namely:
(Part A); prohibits mandatory minimum fines for penal law and vehicle and traffic offenses;
(Part B); mandates that courts engage in an individualized assessment of a person's financial ability to pay a fine prior to imposing a fine
(Part C); eliminates the availability of incarceration as a remedy for a failure to pay a fine, surcharge, or fee, lifts and vacates existing warrants issued solely on a person's failure to timely pay a fine, surcharge or fee and ends existing sentences of incarceration based on such failure
(Part D); vacates existing unsatisfied civil judgments based on a person's failure to timely pay a surcharge, or fee
(Part E); prohibits the collection of a fine, restitution or reparation from the funds of an incarcerated person; prohibits the payment of court fines, mandatory surcharges, certain fees, restitution, reparation, or forfeitures from the earnings of prisoners
(Part F); vacates existing unpaid surcharges, DNA databank fees, crime victim assistance fees, sexual offender registration fees, supplemental sex offender victim fees, or probation or parole supervision fees.
(Part G); repeals certain provisions of law relating to restrictions on remitting such fees.
The legislation was assigned to Code Committees in the Assembly and Senate.  It was not assigned to a committee in both chambers for legislative action.  The chapter gave supporting testimony for passage of this bill.  (Please see…copy of the testimony)
A5019/S1969: Mental Health Professionals in NYS School Districts.
School health and mental health services shall be provided by each school district for all students attending the public schools in this state, except in the city school district of the city of New York. School mental health services provided by licensed or certified school social workers shall mean the several procedures and services including, but not limited to, assessments, evaluations and psychosocial intervention plans that are designed to prevent and intervene to address mental, social, emotional, behavioral, developmental, and addictive disorders, conditions, and disabilities of the psychosocial aspect of illness and injuries experienced by the child.
NASW-NYS collaborated with Senator Jackson's office in writing an op-ed (Link to op-ed here)
A4331/S1991: Eliminating Qualified Immunity
An act to amend the civil rights law, in relation to providing a civil action for deprivation of rights. A person or public entity acting under color of law that subjects or causes any other person to be subjected to the deprivation of any rights, privileges, or immunities secured by the federal or state constitution or laws, is liable to the injured party for legal or equitable relief or any other appropriate relief.
The legislation was assigned to the Judiciary Committee in the Assembly and the Investigations and Government Operations Committee in the Senate.  In both chambers the bill did not pass in committee.
A00306/S00794: Anti-Torture Bill
Prohibits participation in torture and improper treatment of incarcerated persons by health care professionals; prohibits a health care professional from engaging, assisting, or planning the torture or improper treatment of an incarcerated person; and requires health care professionals to report torture and improper treatment.
The legislation was passed in the Health Committee in the Assembly; however, it did not move off the full Assembly's Floor Calendar for a vote.  In the Senate, the bill was not voted on in the Health Committee
A3873/S6264: The establishment of caseloads standards for preventative services caseworkers.
Establishes regulations in consultation with local social services districts, relating to caseload standards for preventative case planning services. Such standards shall be no more than twelve families per full-time preventative case planning services caseworker per month.
The legislation was not passed in Ways and Means Committee in the Assembly and the Social Services committee in the Senate
The Chapter also received requests from the Governor's office to comment on legislation that was on the Governor's desk for signature.  Our comments are briefly presented below:
S6300C: Edit recommendations
Include advance care planning for this population as it is often neglected due to the stigma. Advanced care planning is defined as offering each consumer, that is deemed to have decisional capacity, the opportunity to complete a health care proxy. Additionally, utilizing pro bono attorneys offer to assist with completing a durable power of attorney and a will.
Change language within the bill to the following: 1) change "combat", which is in the war paradigm, to potential synonyms as "rectify, eliminate, transform;" 2) change "accomplishments." This term connotes having achieved a predetermined standard, however, who will be determining what that standard is? We suggest using language that emphasizes the roles, activities, and personal successes within the larger communities in which they reside
S7752: Edit recommendations
That a licensed social worker from an underserved (Black and Brown community) perinatal center also serve as a member on this committee.
Include a representative from SAMHSA (Substance Abuse and Mental Health Services Administration) on the committee to address possible associated addiction
A7661: Edit recommendations
Line 5: There may be disparity between various locations. The criteria that are used for counties, cities or towns may vary.
Line 7: The wording "his territory" can either be replaced by "his/her territory" or "their territory".
Lines 8-13: This section should include guidance on what else can be included in making the decision regarding childcare services. What do they rely on as the criteria for determining care? Leaving this section open-ended can lead to inappropriate determinations for childcare.
Lines 17-19: Who makes the determination of a reasonable fee? The impact may be more beneficial if the policy includes the process to determine the ability to pay for the individuals seeking childcare
A8386A: Edit recommendations
The word privacy should be defined by the legislation.
Language should be added that states actions to ensure privacy
A9080A: Edit recommendations:
Section 1: The study should not be restricted to the state agencies' processes, policies, and recorded data. A complimentary study from the side of the families and perhaps those youth who are of age to be able to participate in a research undertaking should also be included. Since the study will be led by the commissioner of the office of children and family services, in consultation with the commissioner of the office for people with developmental disabilities, what steps will be taken to reduce bias in the reporting?
Adding in Section 1 (d): assessing if the children in foster care with a developmental disability are receiving appropriate services to address the symptoms of their diagnoses.
Adding Section 1 (e): assessing if children in foster care that will not be capable of living independently have a transition plan prior to aging out of care.
A10165: Edit recommendations:
The legislation should define what constitutes "public official." Also, if there is a decision-making hierarchy whereby the final determination ends at the program staff level, this should be clarified in the legislation.
The due date for response to the re-engagement correspondence be changed from 10 days to a response time between 20-30 days. The 10-day limit does not consider the rapidity of mail be placed in a recipient's mailbox, placed in the wrong mailbox, nor such factors as the mailbox may be destroyed and/or tampered with resulting in the recipient not receiving the correspondence in a timely manner. Also forwarding only one correspondence is insufficient in such a situation whereby a person could lose the articulated benefits. We recommend at least two mailings occur prior to the cut-off of appeal date.
In the re-engagement correspondence, the exemptions need to be clearly delineated starting with the meaning of an exemption followed by a listing of all exemption categories. This offsets the potentiality of variance amongst different localities having authority to be flexible in their decision-making. If a particular circumstance is requested to be an exemption, but that circumstance does not correspond to the listing in the legislation, a process is noted in the legislation on how such a circumstance is to be addressed for final determination. We also recommend that the re-engagement correspondence identifies a contact person and their contact information, who can explain the correspondence and the associated exemptions to assist the recipient in making an informed decision.
Change "plain language," which is vague, to "fourth-six grade reading level." For example: while it may be understood by those reading and administering the legislation the descriptor "conciliatory conference," it will not be a term familiar to some persons who wish to activate the re-engagement process.
S6287C: To strengthen the legislative provisions, we propose adding that the provision of information is documented in the medical record or supporting file, which includes the signature of the patient indicating that they have received an explanation and relevant patient information.
S7107B: We believe this bill is very comprehensive and addresses all aspects of supportive agreements between the clients and human service agencies. We are pleased that this bill is designed to protect individuals with intellectual, developmental, cognitive, and psychosocial disabilities.
We supported the legislation listed below without additional comments:
A9749B; A2150A; A2263; A6266A; A7652; A9344A.
NASW-NYS Advocacy Process
Coalition/Organizational Updates
Political Commentaries:
Recent News: