The NASW-NYS Board consists of four officers, two members-at-large, five regional representatives, and two student members (one at the baccalaureate and one at the master's level). Members are elected by the membership during the annual Chapter election.
Michael Cappiello, LCSW-R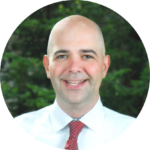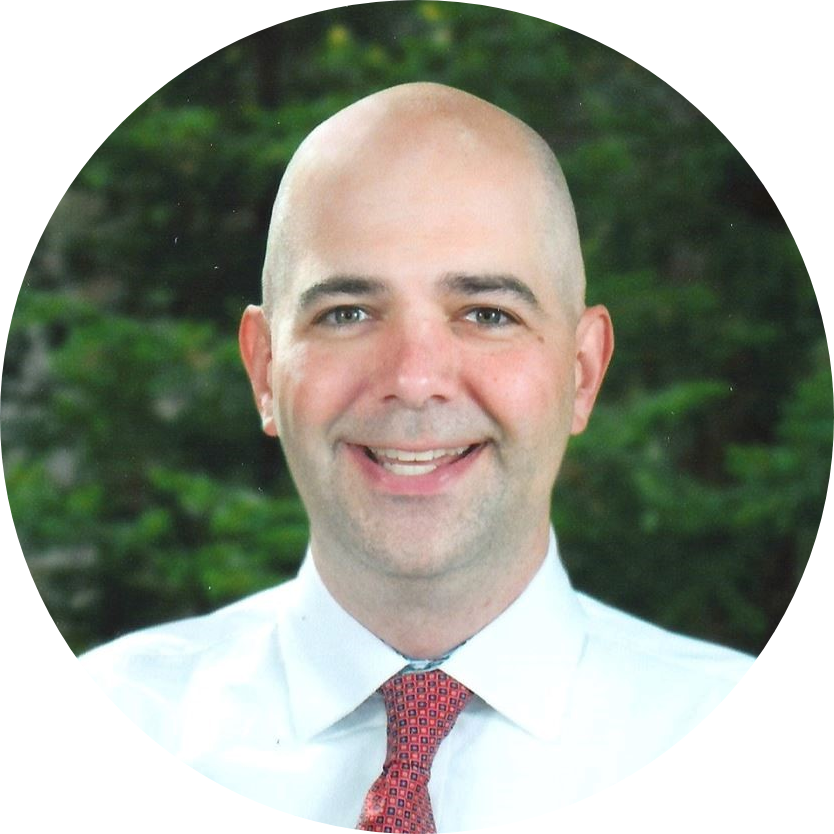 President (2020-2022)
Michael received his MSW from Hunter College School of Social Work in 2000, practiced as a psychiatric social worker in Westchester County at two university medical centers, is now a school social worker for the NYC Department of Education, and has a private practice. A member of NASW since 1998, Michael led the State's Advocacy and Government Relations Committee and then was the Westchester Division Director. Michael holds a BA in Psychology from Hobart and William Smith Colleges and an AAS in Social Sciences from SUNY Cobleskill. He is also an active lay person in the Episcopal Church.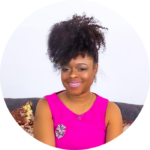 Nikita Banks, LCSW
Vice President and Chair of Diversity (2020-2022)
Fighting stigma and oppression to find my voice came after meeting my own culturally competent therapist, Nikita Banks wanted to give the same to others. Social work was the way. It allowed her to provide clinical interventions to her clients, help them remove barriers to necessary interventions, and help them navigate concrete services. In 2012 she was accepted to New York University, Silver School of Social Work, graduated in May 2013. Obtained her LMSW the same year and her Clinical license in 2016, the same year she started Private Practice. In 2018, Nikita accepted an academic appointment as a field instructor at Columbia University's School of Social Work. And in 2019 she was awarded Congressional Research Institute for Social Work and Policy Outstanding Individual in Business, for her advocacy work and the use of digital marketing to advance social work awareness to promote equal access to mental health interventions.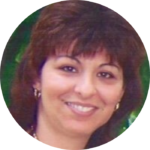 Kali Kontos, LCSW-R, CASAC, BCD
Second Vice President of Budget and Finance (2020-2022)
Kalli Kontos is a Licensed Clinical Social Worker (LCSW-R), a Credentialed Alcoholism and Substance Abuse Counselor (CASAC), is Board Certified in Clinical Social Work (BCD) and a Certified Anger Management Specialist (CAMS-II). She is trained in EMDR (Eye Movement Desensitization and Reprocessing) and a "Become a Love and Logic Parent" Independent Facilitator instructor. Kalli has over 25 years' experience as a Therapist, Administrator, Trainer, Field Instructor, and Business owner/Consultant. She has treated clients with Depression, Anxiety, Post Traumatic Stress Disorders (PTSD), and Addictions. Kalli also specializes in Anger Management Treatment and conducts Impaired Driving Evaluations for NYS. Kalli has also worked in the capacity of a Human Resource Manager/Office Manager. She has a certificate in Human Resource Management and was a member of the Long Island Society of Human Resources Management. Kalli speaks fluent Greek. She understands the culture and is available to service the Greek-American Community of Long Island NY.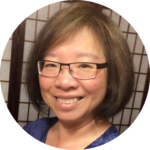 Christina Lesyk, LMSW
Secretary (2019-2021)
Christina Lesyk, LMSW is an Assistant Professor of Applied Psychology at the State University of New York (SUNY)/Canton.  She helps educate future counselors, psychologists, and of course, social workers!  Previously, Christina was the Child and Family Services Director for the Community Action Agency of Franklin County, NY, leading an award-winning family violence program and training staff in crisis intervention and recording skills.  She has held board positions for nonprofit organizations, including as Secretary for the St. Lawrence County (NY) Associated Colleges Diversity Consortium.  Christina earned her MSW from Hunter College School of Social Work, specializing in Community Organization and Planning.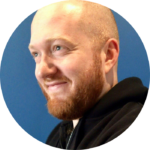 Stephen Oby, LCSW, PhD Candidate
Board Member-at-Large (2020-2022)
Stephen Oby is a Licensed Clinical Social Worker in New York State with nearly 15 years of experience in the helping professions, a PhD. Candidate at the University at Albany's School of Social Welfare, and a private practitioner in my home community. He is currently a member of Schenectady City School's Crisis Prevention Team, a program addressing unmet mental health needs in an urban educational environment. He has experience across treatment systems and practice types including mental health, addiction, and criminal justice; outpatient, residential, and school-based practice; and clinical work as well as advocacy and education. He has functioned as a clinician with large caseloads of children and families; a director of programs supporting vulnerable clients; and an adjunct instructor teaching advanced clinical courses. Stephen is a national award winner for educational and advocacy work with the National Alliance on Mental Illness.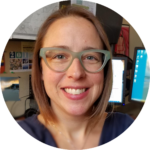 Sharon Kollar, LMSW
Board Member-at-Large (2019-2021)
Sharon Kollar, LMSW, leads information-sharing networks, knowledge management and dissemination efforts for the National Child Welfare Workforce Institute. Sharon has monitored and evaluated child welfare programs and facilitated practice improvement efforts in public child welfare agencies. Before moving into a managerial role, Sharon provided direct services to adults, children, youth and families at nonprofit agencies in Alaska, Oregon and New York. Ms. Kollar has co-authored articles on workforce turnover, worker safety and peer networking. She is also a guest lecturer and field instructor at the University at Albany School of Social Welfare in the area of macro social work practice.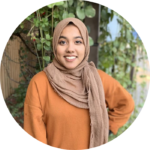 Noshin Hoque, BSW
MSW Representative (2020-2021)
Noshin Hoque recently graduated from Stony Brook University with my BSW, and about to complete her MSW at Columbia University. During her time at Stony Brook University, she was an active member of several clubs, including the Muslim Student's Association and Alternative Spring Break Outreach (ASBO). She became the chair of the community service committee for MSA and a member of Stony Brook School of Social Welfare's  Equity, Diversity, and Inclusion committee. In the past year, Noshin has also interned at Suffolk County Legislator Hahn's office where she did a lot of community outreach. She carried out these responsibilities whilst being a BSW representative and the chair of the Communications committee. She is an experienced leader and team member and hopes to apply those skills and experience in this role as the MSW representative.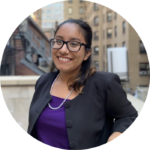 Evelyn Lopez Rodriguez
BSW Representative (2020-2021)
Evelyn Lopez is a BSW junior at Stony Brook University School of Social Welfare. She was the president of LIISA (Long Island Immigrant Student Advocates)  at Stony Brook University for two years and currently Co-Director of a grassroots group called WP Still Dreaming, dedicated to helping the undocumented community in White Plains. She is  also a member of the USWA, the Undergrad Social Work Alliance at Stony Brook University. Evelyn previously interned at Make the Road Westchester as a community organizer intern. She is passionate about immigrant justice and started being an activist in high school. Evelyn has over six years of experience working with grassroots organizations and activist work.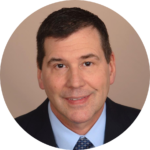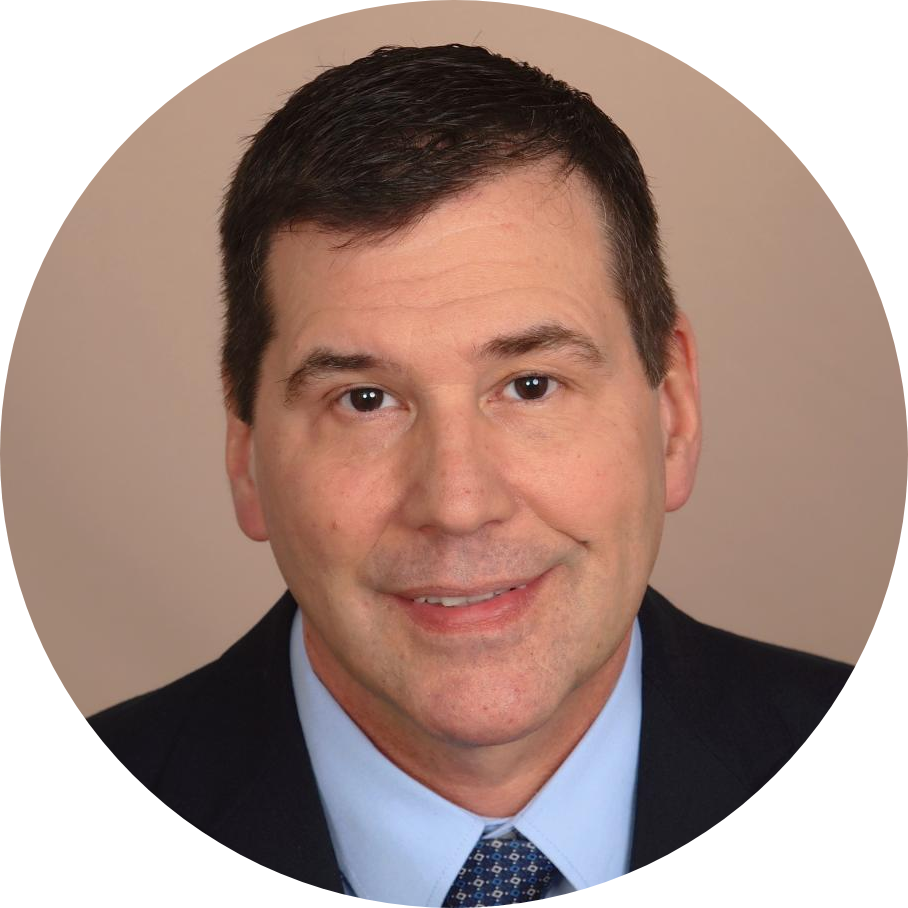 Randall Stetson, Ph.D., LCSW-R
Region 2 Representative, Southern Tier and Central Divisions (2019-2021)
Randall Stetson, is a native Central New Yorker and a bilingual clinical social worker with over 20 years of experience. He has served on several community boards and have held both direct practice and administrative positions in mental health and child welfare organizations. Randall has held full-time teaching positions in both the sociology and human development programs at SUNY Oswego. He is also an adjunct instructor in the School of Social Work at Syracuse University. Randall earned a BA in Sociology from SUNY Oswego, an MSW degree from Syracuse University and a Ph.D. in Social Welfare from SUNY Albany.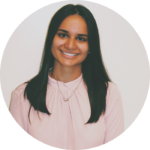 Afsha Malik, MSW
Region 5 Representative, Suffolk and Nassau  (2019-2021)
Afsha Malik completed her Masters of Social Work Degree at Columbia University School of Social Work. Her methods specialization is in Social Enterprise Administration with a concentration in Contemporary Social Issues. From clinically working with children with developmental delays to program planning a conference, Afsha is generally interested in employing her social work lens across disciplines to provide a more holistic framework in our future practices as a society. In her early career thus far, Afsha has notable experience in promoting diversity, equity, and inclusion policies and programs in both her educational and field settings. Afsha is specially interested in advocating in corporate responsibility spaces with particular attention to the supply chain.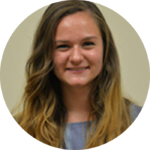 Natalie Turner, LMSW
Northeast Division Representative (2020-2022)
Natalie Turner is currently a licensed social worker at the Center of Excellence for Alzheimer's Disease at Albany Med and a senior research aide on the New York State Senate sponsored evaluation of the PFC Dwyer Peer-to-Peer Veterans Program. She received my MSW from the University at Albany School of Social Welfare and was part of the Hartford Practicum Partnership in Aging Education Program. She is a Certified Dementia Practitioner as of October 2019 and volunteers for the Alzheimer's Association and the American Cancer Society facilitating support groups. She have been a member of NASW NYS since 2017.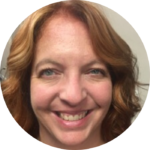 Laura Eastman Follis, LCSW
Hudson Valley Division Director  (2020-2022)
Laura Eastman received her MSW from Syracuse University and has have been a social worker for over 25 years. She is currently a behavior specialist/Licensed Clinical Social Worker working for individuals with intellectual and developmental delays (IDD) primarily diagnosed with Autism Spectrum Disorder. Laura worked with individuals diagnosed with IDD and their families for over 15 years. Within NASW-NYS she have held many positions including Hudson Valley Division Director, Board Member At Large, and was most recently appointed Region Representative for the 2019-2020 Program Year.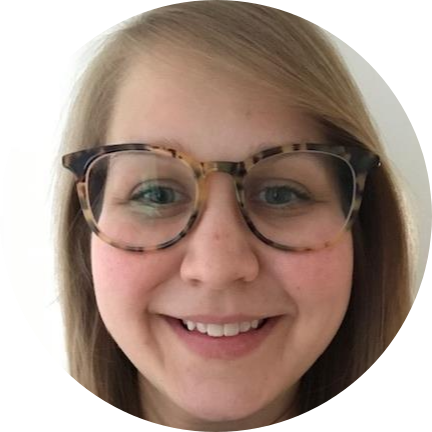 Kat Procknal, LMSW
Western Division Director  (2020-2021) Previous Division Chair (2019-2020)
Over the past five years Kat Procknal has practiced various aspects of professional social work in Buffalo, N.Y. and Philadelphia, PA. She has taken on roles in crisis prevention and intervention at Crisis Services of Buffalo and NYSTART, which provides assistance to individuals and families with intellectual/developmental disabilities and mental health diagnoses. Kat is an experiences micro- and macro- social worker and as a dialectical behavioral therapist in a residential treatment facility, a residential treatment facilities specialist through the N.Y. State Office of Mental Health and, currently, as a therapist within an outpatient clinic serving adolescents and families.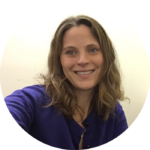 Emily Murphy, LMSW
Westchester Division Director (2020-2022)
Professor Emily Murphy, LMSW joined the Mercy College Social Work Program as a full time faculty member in August 2015. She has over thirteen years of experience working directly with children and families in the New York City child welfare system. She was the supervising social worker of the Kathryn A. McDonald Education Advocacy Project (EAP) at the Legal Aid Society, Juvenile Rights Practice (JRP), which provides early intervention and special education advocacy for children. Prior to joining the EAP team, she was a Social Work Supervisor for the Brooklyn JRP office and a forensic social worker in the Bronx JRP office. She received her Master's in Social Work from Columbia University and her Bachelors in Social Work from Skidmore College. Emily was a field advisor for Masters in Social Work Students at Fordham Graduate School of Social Service. In addition to Division Director, Emily is currently the Education Chair of NASW-NYS Westchester Division.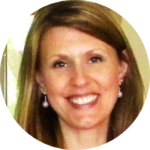 Misty L. Boldt, LMSW
Genesee Valley Division Director (2020-2022)
Misty is a Psychiatric Assignment Officer for Rochester Regional Health. This role provides support known as crisis support for people with mental health and addiction struggles. Throughout her professional career she has specialized in Domestic Violence, Elder Abuse, Trauma, and PTSD. In 2016, she earned the Ursula Forum Domestic Violence Program Employee Fellowship through Office for the Prevention of Domestic Violence while working with Lifespan of Greater Rochester. Through this fellowship, Misty has specialized in research, education and direct services in the field of trauma across the lifespan of older adults.
Prior to her current position, Misty worked as a Forensic Social Worker in Wayne County Jail providing individual and group support to male and female inmates. She held dual roles to bridge the gaps in service provision for older adults at risk of abuse, managed cases for older adults at risk, held positions in substance abuse and eating disorders for ages 12 to older adult, while volunteering for BIVONA Child Advocacy Center (CAC) gaining first hand insight into the impact of childhood traumas traversing into adulthood if not addressed. She provides training to professionals on the topic of Trauma Informed Care when working with older adults and has been a Keynote Speaker for the Monroe County Mental Health Association.
Misty holds a Bachelor of Science from State University of New York College at Brockport for Psychology, and a Master of Social Work from The Greater Rochester Collaborative of Nazareth and State University of New York at Brockport. While earning her graduate degree in social work, Misty was employed by the Catholic Family Center Adult Guardianship Program and completed her field placements with Monroe County Adult Protective Services and Lifespan Elder Abuse Prevention Program.​ ​Misty received a Clinical Certification as a Clinical Trauma Professional through PESI, a Certificate for Certified Case Management through Boston University, and completed an independent study of Bessel A Van Der Kolk's: The Body Keeps the Score through PESI. In 2016, Misty was awarded a two-year Trauma Fellowship through the Office of the Prevention of Domestic Violence. Misty's Social Work practice is infused with a trauma informed care perspective.
---
Board of Director Positions and Term 
President: 3-Year Term (1-Year Term as President-Elect, 2-Year Term as President)
Vice President: 2-Year Term
2nd Vice President (Chair of Finance): 2-Year Term
Board Member-at-Large: 2-Year Term
MSW Student Representative: 1-Year Term
BSW Student Representative: 1-Year Term
Region 1 Representative to the Board [Western & Genesee Valley Divisions]: 2-Year Term
Region 2 Representative to the Board [Southern Tier & Central Divisions]: 2-Year Term
Region 3 Representative to the Board [Mohawk Valley & Northeast Divisions]: 2-Year Term
Region 4 Representative to the Board [Hudson Valley & Westchester Divisions]: 2-Year Term
Region 5 Representative to the Board [Nassau & Suffolk Divisions]: 2-Year Term