The NASW-NYS Board consists of three officers, 10 Division Directors, and two student members (one at the baccalaureate and one at the master's level). Members are elected by the membership during the annual Chapter election.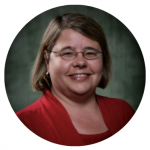 Victoria Rizzo, Ph.D, LCSW-R
President (2022-2024)
Victoria M. Rizzo, Ph.D., LCSW-R is a Professor, School of Social Welfare, University at Albany and an LCSW-R with more than 30 years' experience as a social work practitioner, educator, policy advocate, and researcher. Previously, Dr. Rizzo held academic appointments at Binghamton University and Columbia University. Victoria is dedicated to demonstrating the value of social work in health care settings and community-based organizations and the implications for health care policy and the financing of social work services. Dr. Rizzo served on the NASW-NYS PACE Committee and as the Chair of The Value of Social Work Taskforce. As the President of the New York Association of Deans and Directors of Schools of Social Work, Dr. Rizzo accepted the NASW-NYS organization of the year award. I am a fellow of the New York Academy of Medicine and the National Academies of Practice (Social Work). She has served on boards of national associations and community-based organizations dedicated to social work.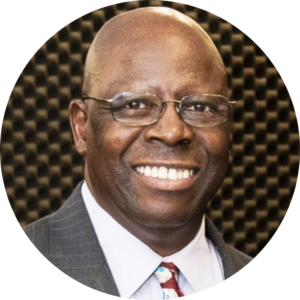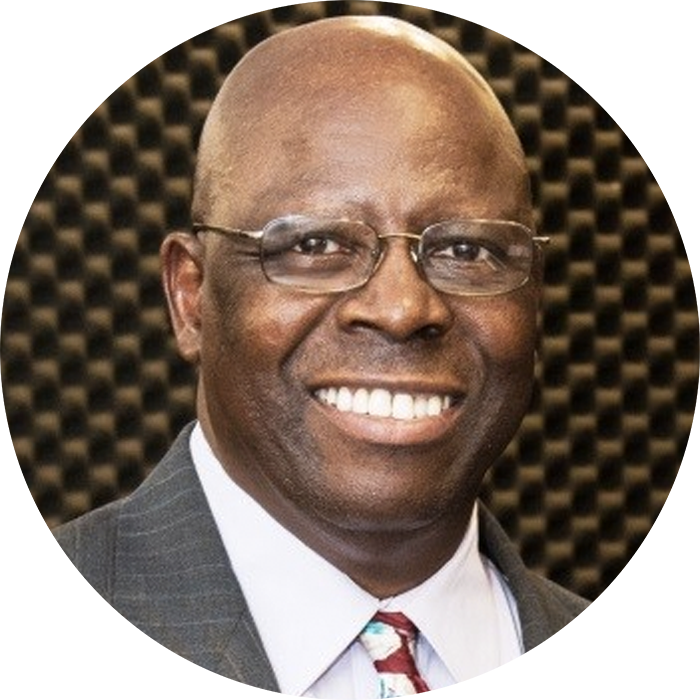 Silas W. Kelly, LMSW
Vice President (2022-2024)
Mr. Kelly is a Licensed Master Social Worker (LMSW). He graduated from Adelphi with honors in 2014. He was selected as NASW Suffolk Division "Student of the Year" in 2012. He served as an NASW Student Liaison while attending Adelphi. He has served as Suffolk Division Recruitment & Retention Director, Suffolk Division Director, and Region 5 Representative on the Board of Trustees. He hosts and produces the award-winning "Kelsunn-on-the-Air" Social Work Podcast, listed as one of the "Best 40 Social Work Podcasts" you must hear in 2022, currently ranked #6. He is the 2021 National Association of Social Workers Long Island, NY "Social Worker of the Year." On May 19, 2021 Mr. Kelly's Biographical Record was published in the 2021 edition of Marquis "Who's Who in America," "Celebrated for Dedication to the Social Work Profession." He currently works as a HUD-VASH Social Worker serving the homeless veteran population.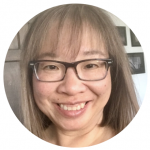 Christina Lesyk, LMSW
Secretary (2021-2023)
Christina Lesyk, LMSW is an Assistant Professor of Applied Psychology at the State University of New York (SUNY)/Canton. She helps educate future counselors, psychologists, and of course, social workers! Previously, Christina was the Child and Family Services Director for the Community Action Agency of Franklin County, NY, leading an award-winning family violence program and training staff in crisis intervention and recording skills. She has held board positions for nonprofit organizations, including as Secretary for the St. Lawrence County (NY) Associated Colleges Diversity Consortium. Christina earned her MSW from Hunter College School of Social Work, specializing in Community Organization and Planning.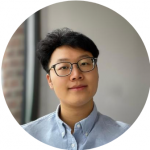 Minghuang Wang
BSW Representative (2022-2023)
Ming is currently a senior majoring in Social Work, minoring in International Affairs at Skidmore College. Through culturally and evidence-informed generalist social work community practice and research, he is highly motivated and passionate about human rights, diversity, and equity. At Skidmore, Ming is a social work research assistant helping the study to improve access to support systems for LGBTQ+ youth. He recently joined The Asian American Dream, Inc. as a marketing and development intern to help underserved AANHPI undergrad students improve career readiness and linkage to employment opportunities. Previously, Ming interned with Mplus Foundation, an HIV/AIDS prevention program that serves MSM and transgender people in Chiang Mai, during his studying abroad in Thailand. Additionally, Ming is multilingual in Mandarin Chinese, English, and Thai, which reminds him of the need and mission to work with diverse communities and to dismantle issues concerning U.S. domestic social work and beyond the border. His goal is to increase the participation of socially engaged young people and bridge their social work values and ethics to NASW-NYS to help society.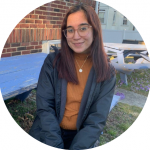 Parvin Purawal
MSW Representative (2022-2023)
Parvin is currently an undergraduate BSW student at Stony Brook University and will be pursuing their MSW in the upcoming fall semester. The specialization they plan on choosing is Community, Policy, and Political Social Action because they would like to help make changes in housing-related policies. Parvin currently interns at the office of a Suffolk County Legislator where they have had the opportunity to witness how policies are created and how important it is to advocate for legislative change to better our communities. They also intern at the Office of Family and Children's Services as a Research Aide and this experience has further opened their eyes to the flaws in housing policy and the lack of resources for homeless youth. Lastly, Parvin is the secretary of the Undergraduate Social Welfare Alliance at Stony Brook University and an active member of the NASW-NYS Political Action for Candidate Election committee.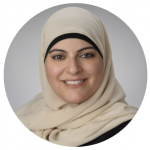 Najah Zaaeed, DrPH, LMSW, EMPA
Central Division Director (2021-2023)
Najah Zaaeed, DrPH, LMSW, EMPA is an assistant professor in the Department of Health Promotion and Wellness, at the State University of New York, Oswego. She previously served as a mental health specialist for various nonprofit organizations in New York and continues to address the mental health needs of immigrant and refugee communities. She earned her DrPH in public health, specializing in health promotion and education, and global health, from Loma Linda University in Loma Linda, CA. She earned her MSW and EMPA from Syracuse University. She also earned two graduate certificates in gerontology and international leadership and non-governmental organizations from the Maxwell School at Syracuse. She earned her BS in paralegal education from Chancellor University. Dr. Zaaeed is an adult and youth Mental Health First Aid instructor. Additionally, she is vice-chair the Society of Refugee Healthcare Providers and is currently serving on the NASW-NY regional ll steering committee.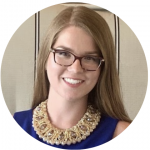 Martha Schultz, LCSW, School Social Worker
Northeast Division Director (2022-2024)
Martha Schultz, LCSW, is currently a Licensed Clinical Social Worker, working for a rural school district in Upstate NY as a School Social Worker. She also practices as a therapist with families and young children, through the Committee on Preschool Special Education serving rural counties. Prior to this, Martha worked as a therapist in mental and behavioral health agencies in Upstate NY, and Montreal, Canada. She remains active in a number of community initiatives, specifically focused on trauma-informed practices and early childhood mental health. Martha received a BSW from SUNY Plattsburgh and a MSW from McGill University, Montreal, Canada. As a member of NASW, Martha is committed to the provision of excellent evidence-based services to the underserved and underfunded North Country region of Upstate NY.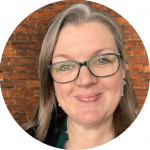 Jackie Muller, LCSW- R
Hudson Valley Division Director  (2022-2024)
For 27 years, Jackie Mueller has made their life experiences my life's work helping people overcome trauma, and unplanned life events across generations. She has had many leadership and supervisory roles both in practice and in business. During her undergrad, Jackie was proactive on campus in student affairs at CUNY Lehman and worked as a Girl Scout leader trainer during grad school at Fordham University while working as a medical and community mental health provider.
Jackie currently leads empowerment and diversity groups while managing a caseload and clinical team. Her mission and vision is to gather commUNITY and inspire others to step into their unique power. Her goal is to leave a legacy of empowered clinicians who dream big and deliver bigger. Jackie believes if she touches one life, she changes many, and if we inspire others to do the same the number of lives we can change is exponentially bigger. Be the change!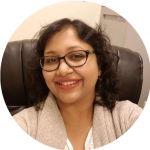 Veera Mookerjee, Ph.D., LMSW
 Westchester Division Director (2022-2024)
Veera Mookerjee, Ph.D., LMSW graduated from Yeshiva University, NYC. She founded and runs "Resolveera," a consultancy that focuses on disability and inclusion challenges. She organizes parent workshops and trainings and provides consultancy services to Early Intervention centers. She provides mental health therapy at the Child Center of New York (weekends) and is a full-time Care Manager in a Managed Long Term Care Company in NYC. Veera serves on the board of New York Zero To Three (NYZTT), and is in their Diversity Education & Inclusion Committee. She is a NASW-NYS Diversity Committee member and conducts CEU workshops for Social Workers in NYS. Veera is actively engaged in developing non-profit start-up projects and program development. She published a book, Transitioning Young Adults with Autism in 2016 showcasing findings from her doctoral study. With 20 years of experience, Veera works with diverse communities and excels in in public relations and networking strategies.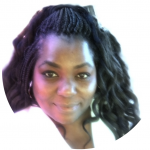 Malikah Shaheed, MSW
Mohawk Valley Division Director (2021-2023)
Graduating over 15 years ago from Albany University – SUNY- School of Social Work, Malikah sought to explore, experience, and practice all aspects of the social work field. Experiences include In and Outpatient Clinical Practice, Chemical Dependency, School Social Work, Medical Social Work, Child Welfare with Home Studies, Contracted Short-term Social Work Case Management have made Malikah a well-rounded clinician. She is a member of the National Association of Social Workers and Society for Social Work Leadership in Health Care. With total commitment to the practice and advancement of the field of Social Work, Malikah plans to keep challenging herself and her colleagues to higher planes to the benefit of social work clients.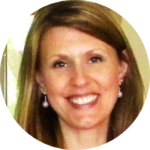 Misty L. Boldt, LMSW
Genesee Valley Division Director (2022-2024)
Misty is  the Director of Care Manage for All LLC's Rochester Region, www.caremanageforall.com. She is  an Aging Life Care Specialist  and covers 5 counties assisting older adults, caregivers and their families. Misty is a member of the Aging Life Care Association providing holistic wrap around services.
Prior to her current position, Misty worked as a Forensic Social Worker in Wayne County Jail providing individual and group support to male and female inmates. She held dual roles to bridge the gaps in service provision for older adults at risk of abuse, managed cases for older adults at risk, held positions in substance abuse and eating disorders for ages 12 to older adult, while volunteering for BIVONA Child Advocacy Center (CAC) gaining first hand insight into the impact of childhood traumas traversing into adulthood if not addressed. She provides training to professionals on the topic of Trauma Informed Care when working with older adults and has been a Keynote Speaker for the Monroe County Mental Health Association.
Misty holds a Bachelor of Science from State University of New York College at Brockport for Psychology, and a Master of Social Work from The Greater Rochester Collaborative of Nazareth and State University of New York at Brockport. While earning her graduate degree in social work, Misty was employed by the Catholic Family Center Adult Guardianship Program and completed her field placements with Monroe County Adult Protective Services and Lifespan Elder Abuse Prevention Program.​ ​Misty received a Clinical Certification as a Clinical Trauma Professional through PESI, a Certificate for Certified Case Management through Boston University, and completed an independent study of Bessel A Van Der Kolk's: The Body Keeps the Score through PESI. In 2016, Misty was awarded a two-year Trauma Fellowship through the Office of the Prevention of Domestic Violence. Misty's Social Work practice is infused with a trauma informed care perspective.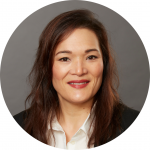 Kari Tabag, PhD, LCSW-R
Nassau Division Director (2022-2024)
Dr. Kari Tabag is adjunct professor at Adelphi University's Graduate School of Social Work, where she also earned her PhD and Master of Social Work degrees. Dr. Tabag is certified as a Supervisor in Field Instruction (SIFI) and School Social Worker. As a Licensed Clinical Social Worker (LCSW-R) for 25 years, Dr. Tabag served as a social worker in a variety of roles including social work professor, school social worker, psychotherapist, consultant, clinical social work supervisor, social work field instructor, social work field liaison, college mental health counselor, director of wellness, and dean of student services.
Dr. Tabag's community service extends to leadership positions and membership within several mental health organizations including the National Association of Social Work and the Asian American Psychological Association (AAPA). Dr. Tabag is featured in the National Association of Social Work's (NASW-NYS) New York State campaign "This is Social Work" and established the NASW-New York State (NASW-NYS) Asian, Asian American, Native Hawaiian Pacific Islander (AANHPI) Affinity Group. Dr. Tabag has been published in academic journals and book chapters, The New York Times, and The FilAm: A magazine for Filipino Americans in New York. Dr. Tabag is an active advocate and reflectivist for racialized, marginalized, and oppressed communities in public and secondary educational settings while promoting cultural humility in research, academic, and clinical practice. Dr. Tabag's public speaking presentations center on microaggressions in micro, mezzo, and macro settings, systemic racism, diversity, inclusion, and equity (DEI), and the promotion for social justice and advocacy among the Asian community and other racialized, marginalized, and oppressed communities.
Dr. Tabag's research examines experienced gendered racial microaggressions and psychological distress among Filipino American women, reinforcing her positionality and agency as a second-generation Filipina/x/o American woman, further advancing her professional and academic development.