The NASW-NYS Board consists of three officers, 10 Division Directors, and two student members (one at the baccalaureate and one at the master's level). Members are elected by the membership during the annual Chapter election.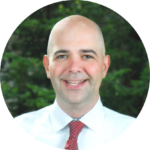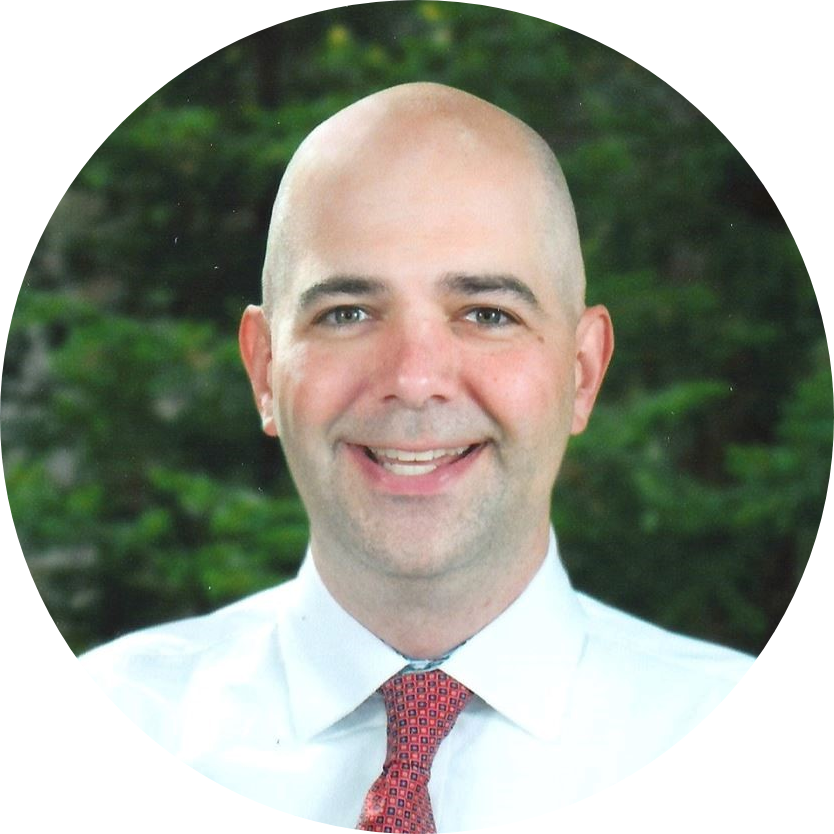 Michael Cappiello, LCSW-R
President (2020-2022)
Michael received his MSW from Hunter College School of Social Work in 2000, practiced as a psychiatric social worker in Westchester County at two university medical centers, is now a school social worker for the NYC Department of Education, and has a private practice. A member of NASW since 1998, Michael led the State's Advocacy and Government Relations Committee and then was the Westchester Division Director. Michael holds a BA in Psychology from Hobart and William Smith Colleges and an AAS in Social Sciences from SUNY Cobleskill. He is also an active lay person in the Episcopal Church.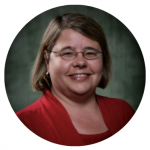 Victoria Rizzo, Ph.D, LCSW-R
President Elect (2021-2022), President (2022-2024)
Victoria M. Rizzo, Ph.D., LCSW-R is a Professor, School of Social Welfare, University at Albany and an LCSW-R with more than 30 years' experience as a social work practitioner, educator, policy advocate, and researcher. Previously, Dr. Rizzo held academic appointments at Binghamton University and Columbia University. Victoria is dedicated to demonstrating the value of social work in health care settings and community-based organizations and the implications for health care policy and the financing of social work services. Dr. Rizzo served on the NASW-NYS PACE Committee and as the Chair of The Value of Social Work Taskforce. As the President of the New York Association of Deans and Directors of Schools of Social Work, Dr. Rizzo accepted the NASW-NYS organization of the year award. I am a fellow of the New York Academy of Medicine and the National Academies of Practice (Social Work). She has served on boards of national associations and community-based organizations dedicated to social work.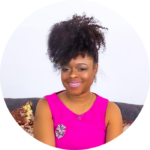 Nikita Banks, LCSW
Vice President and Chair of Diversity (2020-2022)
Fighting stigma and oppression to find my voice came after meeting my own culturally competent therapist, Nikita Banks wanted to give the same to others. Social work was the way. It allowed her to provide clinical interventions to her clients, help them remove barriers to necessary interventions, and help them navigate concrete services. In 2012 she was accepted to New York University, Silver School of Social Work, graduated in May 2013. Obtained her LMSW the same year and her Clinical license in 2016, the same year she started Private Practice. In 2018, Nikita accepted an academic appointment as a field instructor at Columbia University's School of Social Work. And in 2019 she was awarded Congressional Research Institute for Social Work and Policy Outstanding Individual in Business, for her advocacy work and the use of digital marketing to advance social work awareness to promote equal access to mental health interventions.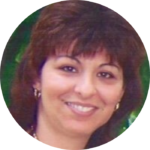 Kali Kontos, LCSW-R, CASAC, BCD
Second Vice President of Budget and Finance (2020-2022)
Kalli Kontos is a Licensed Clinical Social Worker (LCSW-R), a Credentialed Alcoholism and Substance Abuse Counselor (CASAC), is Board Certified in Clinical Social Work (BCD) and a Certified Anger Management Specialist (CAMS-II). She is trained in EMDR (Eye Movement Desensitization and Reprocessing) and a "Become a Love and Logic Parent" Independent Facilitator instructor. Kalli has over 25 years' experience as a Therapist, Administrator, Trainer, Field Instructor, and Business owner/Consultant. She has treated clients with Depression, Anxiety, Post Traumatic Stress Disorders (PTSD), and Addictions. Kalli also specializes in Anger Management Treatment and conducts Impaired Driving Evaluations for NYS. Kalli has also worked in the capacity of a Human Resource Manager/Office Manager. She has a certificate in Human Resource Management and was a member of the Long Island Society of Human Resources Management. Kalli speaks fluent Greek. She understands the culture and is available to service the Greek-American Community of Long Island NY.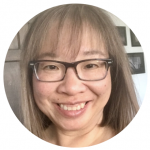 Christina Lesyk, LMSW
Secretary (2021-2023)
Christina Lesyk, LMSW is an Assistant Professor of Applied Psychology at the State University of New York (SUNY)/Canton. She helps educate future counselors, psychologists, and of course, social workers! Previously, Christina was the Child and Family Services Director for the Community Action Agency of Franklin County, NY, leading an award-winning family violence program and training staff in crisis intervention and recording skills. She has held board positions for nonprofit organizations, including as Secretary for the St. Lawrence County (NY) Associated Colleges Diversity Consortium. Christina earned her MSW from Hunter College School of Social Work, specializing in Community Organization and Planning.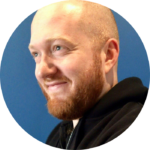 Stephen Oby, LCSW, Ph.D.
Board Member-at-Large (2020-2022)
Stephen Oby is a Licensed Clinical Social Worker in New York State with nearly 15 years of experience in the helping professions, a PhD. Candidate at the University at Albany's School of Social Welfare, and a private practitioner in my home community. He is currently a member of Schenectady City School's Crisis Prevention Team, a program addressing unmet mental health needs in an urban educational environment. He has experience across treatment systems and practice types including mental health, addiction, and criminal justice; outpatient, residential, and school-based practice; and clinical work as well as advocacy and education. He has functioned as a clinician with large caseloads of children and families; a director of programs supporting vulnerable clients; and an adjunct instructor teaching advanced clinical courses. Stephen is a national award winner for educational and advocacy work with the National Alliance on Mental Illness.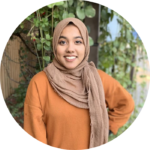 Noshin Hoque, MSW
Board Member-at-Large (2021-2023)
Noshin recently graduated with her MSW, specializing in policy practice, from Columbia University. Noshin interned with the Congressional Research Institute for Social Work and Policy, where she helped organize the 2021 Social Work Day on the Hill. She has been involved in the Action Lab for Social Justice at Columbia. She is a member of the Action for Black Lives initiative, Civic Engagement Committee, and Environmental Justice workgroup. Noshin is currently serving on the NASW-NYS Board of Directors as MSW StudentRepresentative, and in the past, served as BSW Student Representative. Noshin is the NASW-NYS COMM's committee chair, a team leader for the Revolutionizing Social Work initiative, and a member of the PACE committee. Noshin is a political-social worker who works to build connections with communities and advocate for social issues through policy and structural change. She was honored as the 2020 NASW-NYS BSW Student of the Year and awarded the Outstanding Change Agent at Columbia University.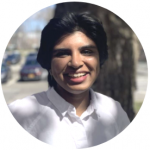 Fareha Ahmed
BSW Representative (2021-2022)
Fareha is currently a BSW student at the Stony Brook School of Social Welfare. Fareha has been very involved in her undergraduate career prior to being in the social work program such as being part of an advocacy club called I Am That Girl. She has helped lead productive conversations on social issues as a Eboard member of the club as well as facilitated in organizing events to help fundraise for charities. Fareha is passionate about social justice issues and making change which is why she chose this field. Fareha is also passionate about being involved in NASW as a social work student and promoting the involvement and impact of students in this field. Fareha is a member of the NASW-NYS COMM committee as well as the NASW Awards committee.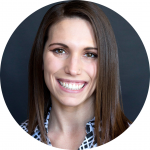 Tori Yackel
MSW Representative (2021-2022)
 I earned my Bachelor's Degree from SUNY Brockport in 2017. After working in the field after graduation, I decided to go back to school in 2019 to Niagara County Community College where I earned my Chemical Dependency Counseling certification. In 2020, I started my MSW program at Daemen College. I am currently in my second and final year. My field experience includes residential facilities, such as Gateway Longview and Kids Escaping Drugs. I have interned with Catholic Charities in their Children's Health Homes, Child and Family Services in their Home and Community Based Program, and am currently interning with the Assigned Counsel Program.
I am currently working for Child and Family Services in their Home and Community Based program. I am currently mentoring a freshman undergraduate student who is a part of the College Autism Transition Support (CATS) Program at Daemen College. I studied abroad in Austria during my undergraduate program where the coursework focus was on refugees. This started my interest in immigration and how I can help and advocate for those who are unable to advocate for themselves.
In my free time, I volunteer at a local dog shelter Buddy's Second Chance Rescue, watch sports, travel, and enjoy spending time with loved ones.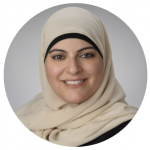 Najah Zaaeed, DrPH, LMSW, EMPA
Central Divison Director (2021-2023)
Najah Zaaeed, DrPH, LMSW, EMPA is an assistant professor in the Department of Health Promotion and Wellness, at the State University of New York, Oswego. She previously served as a mental health specialist for various nonprofit organizations in New York and continues to address the mental health needs of immigrant and refugee communities. She earned her DrPH in public health, specializing in health promotion and education, and global health, from Loma Linda University in Loma Linda, CA. She earned her MSW and EMPA from Syracuse University. She also earned two graduate certificates in gerontology and international leadership and non-governmental organizations from the Maxwell School at Syracuse. She earned her BS in paralegal education from Chancellor University. Dr. Zaaeed is an adult and youth Mental Health First Aid instructor. Additionally, she is vice-chair the Society of Refugee Healthcare Providers and is currently serving on the NASW-NY regional ll steering committee.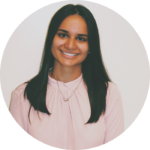 Afsha Malik, LMSW
Nassau Division Director (2021-2023)
Afsha Malik completed her Masters of Social Work Degree at Columbia University School of Social Work. Her methods specialization is in Social Enterprise Administration with a concentration in Contemporary Social Issues. From clinically working with children with developmental delays to program planning a conference, Afsha is generally interested in employing her social work lens across disciplines to provide a more holistic framework in our future practices as a society. In her early career thus far, Afsha has notable experience in promoting diversity, equity, and inclusion policies and programs in both her educational and field settings. Afsha is specially interested in advocating in corporate responsibility spaces with particular attention to the supply chain.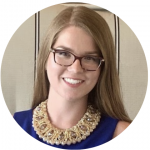 Martha Schultz, LCSW, School Social Worker
Northeast Division Director (2021-2022)
Martha Schultz, LCSW, is currently a Licensed Clinical Social Worker, working for a rural school district in Upstate NY as a School Social Worker. She also practices as a therapist with families and young children, through the Committee on Preschool Special Education serving rural counties. Prior to this, Martha worked as a therapist in mental and behavioral health agencies in Upstate NY, and Montreal, Canada. She remains active in a number of community initiatives, specifically focused on trauma-informed practices and early childhood mental health. Martha received a BSW from SUNY Plattsburgh and a MSW from McGill University, Montreal, Canada. As a member of NASW, Martha is committed to the provision of excellent evidence-based services to the underserved and underfunded North Country region of Upstate NY.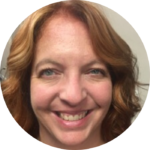 Laura Eastman Follis, LCSW
Hudson Valley Division Director  (2020-2022)
Laura Eastman received her MSW from Syracuse University and has have been a social worker for over 25 years. She is currently a behavior specialist/Licensed Clinical Social Worker working for individuals with intellectual and developmental delays (IDD) primarily diagnosed with Autism Spectrum Disorder. Laura worked with individuals diagnosed with IDD and their families for over 15 years. Within NASW-NYS she have held many positions including Hudson Valley Division Director, Board Member At Large, and was most recently appointed Region Representative for the 2019-2020 Program Year.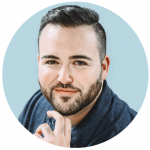 Aiden Jay Kaplan, LMSW
Suffolk Division Director  (2021-2023)
Aiden currently serves as the LGBTQ Services Manager at PFY, a Division of Long Island Crisis Center. Aiden manages PFY's Health & Human Services Initiative, the NYS HIV/STI/Hep C Hotline, and the agency's Community Education and Internship programs. Aiden has extensive experience developing social work staff, providing cultural relevancy trainings, and mobilizing the LGBTQ+ community. Aiden is also a trained counselor on Long Island Crisis Center's Crisis Intervention Hotline. Aiden is an active member of the World Professional Association for Transgender Health, the NASW-NYS Political Action for Candidate Election committee, Planned Parenthood's Educational Material Advisory Council, and the New York State TGNCNB Leadership Collective. As a social work student, Aiden was awarded the Stony Brook University LGBTQ Advocacy Award in 2018.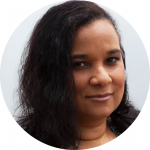 Billye Jones, LCSW
 Westchester Division Director (2021-2022)
Billye is an experienced clinician, supervisor, field instructor, administrator, program developer, and relationship builder. Billye incorporates her passion of child sexual abuse treatment, prevention and developing trauma informed programs in her multiple roles. She has performed extensive work with sexually abused children and adults as well as sexually reactive and aggressive youth. In addition, Billye has trained therapists, students, parents, teachers, child welfare staff, attorneys, social workers and many others about issues relating to child sexual abuse. She was involved in all activities related to child sexual abuse prevention, which included panels, newspaper, radio, and television and even appeared in a documentary. Some of the topics of her trainings include: Treatment, Prevention; Identifying signs and symptoms; How to increase protective factors; Using the arts to break the silence around abuse; How to handle disclosure; How to safeguard a home after the occurrence of child sexual abuse; and the long term impact of childhood sexual abuse. Billye has a Master of Social Work degree from New York University (NYU). She attained a Post Master's Certificate in Clinical Practice from NYU, an Advanced Certificate Program in Non- profit management from New York Medical College/Fordham University. She is an active member of the National Association of Social Workers (NASW) and  was  a member of the National Ethics Committee for 12 years and chair of the committee for two years.   Billye  was also the Co-chair of the Whitney M. Young Multicultural Affairs Committee (Westchester Division)  for 17 years and as the Vice President of the NYS chapter from 2018-2020.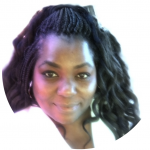 Malikah Shaheed, MSW
Mohawk Valley Division Director (2021-2023)
Graduating over 15 years ago from Albany University – SUNY- School of Social Work, Malikah sought to explore, experience, and practice all aspects of the social work field. Experiences include In and Outpatient Clinical Practice, Chemical Dependency, School Social Work, Medical Social Work, Child Welfare with Home Studies, Contracted Short-term Social Work Case Management have made Malikah a well-rounded clinician. She is a member of the National Association of Social Workers and Society for Social Work Leadership in Health Care. With total commitment to the practice and advancement of the field of Social Work, Malikah plans to keep challenging herself and her colleagues to higher planes to the benefit of social work clients.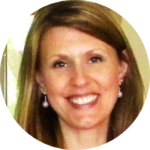 Misty L. Boldt, LMSW
Genesee Valley Division Director (2020-2022)
Misty is  the Director of Care Manage for All LLC's Rochester Region, www.caremanageforall.com. She is  an Aging Life Care Specialist  and covers 5 counties assisting older adults, caregivers and their families. Misty is a member of the Aging Life Care Association providing holistic wrap around services.
Prior to her current position, Misty worked as a Forensic Social Worker in Wayne County Jail providing individual and group support to male and female inmates. She held dual roles to bridge the gaps in service provision for older adults at risk of abuse, managed cases for older adults at risk, held positions in substance abuse and eating disorders for ages 12 to older adult, while volunteering for BIVONA Child Advocacy Center (CAC) gaining first hand insight into the impact of childhood traumas traversing into adulthood if not addressed. She provides training to professionals on the topic of Trauma Informed Care when working with older adults and has been a Keynote Speaker for the Monroe County Mental Health Association.
Misty holds a Bachelor of Science from State University of New York College at Brockport for Psychology, and a Master of Social Work from The Greater Rochester Collaborative of Nazareth and State University of New York at Brockport. While earning her graduate degree in social work, Misty was employed by the Catholic Family Center Adult Guardianship Program and completed her field placements with Monroe County Adult Protective Services and Lifespan Elder Abuse Prevention Program.​ ​Misty received a Clinical Certification as a Clinical Trauma Professional through PESI, a Certificate for Certified Case Management through Boston University, and completed an independent study of Bessel A Van Der Kolk's: The Body Keeps the Score through PESI. In 2016, Misty was awarded a two-year Trauma Fellowship through the Office of the Prevention of Domestic Violence. Misty's Social Work practice is infused with a trauma informed care perspective.
---