As a Licensed Clinical Social Worker in Private Practice in NYS, there are many challenges that are encountered as psychotherapists and business owners.
What do you like and dislike about being in private practice?
Do you like helping your clients and watching them grow?
How do you deal with the isolation?
Are you frustrated and/or confused with changing laws and guidelines?
Look no further.
NASW-NYS is now offering a Private Practice Action Work Group. The mission of this Action Workgroup is to work collaboratively as one to discuss, advocate and problem solve professional concerns related to treating clients/patients in a private practice setting through professional support and as a unified group in order to promote change.
Whether you have a desire to learn about concerns related to private practice, or work as a private practitioner, you are welcome to join us!
First Action Work Group | September 18
Introduction and overview of group; Current status of pending NYS bills in Senate and Assembly
Meeting minutes coming soon.
---
Second Action Work Group | October 16
Open discussion on various topics: focus was on licensing and clinical supervision
Meeting minutes coming soon.
---
Upcoming Work Group
November 20th at 9:00 AM EST | Register here.
December 11th at 10 AM EST | Register here.
January 15th at 10 AM EST | Register here.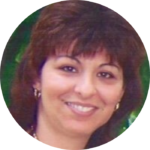 Kalli Kontos, LCSW-R, CASAC, BCD, CAMS-II
Group Facilitator
Kalli Kontos is a Licensed Clinical Social Worker (LCSW-R), a Credentialed Alcoholism and Substance Abuse Counselor (CASAC), is Board Certified in Clinical Social Work (BCD) and a Certified Anger Management Specialist (CAMS-II). She is trained in EMDR (Eye Movement Desensitization and Reprocessing) and a "Become a Love and Logic Parent" Independent Facilitator instructor. Kalli has over 25 years' experience as a Therapist, Administrator, Trainer, Field Instructor, and Business owner/Consultant. She has treated clients with Depression, Anxiety, Post Traumatic Stress Disorders (PTSD), and Addictions. Kalli also specializes in Anger Management Treatment and conducts Impaired Driving Evaluations for NYS. Kalli has also worked in the capacity of a Human Resource Manager/Office Manager. She has a certificate in Human Resource Management and was a member of the Long Island Society of Human Resources Management. Kalli speaks fluent Greek. She understands the culture and is available to service the Greek-American Community of Long Island NY.
For more info about the services Kalli offers she can be reached at
Questions? Feedback? We'd love to hear from you!