Happy Social Work Month, Members!
Learn more about this year's theme by visiting socialworkmonth.org
National Professional Social Work Month is an opportunity for social workers across the country and their allies to turn the spotlight on the profession and highlight the invaluable contributions they make to society. This year's theme is Elevate Social Work. 
To kick off Social Work Month, we are introducing a brand new membership promotion to all new and renewing members!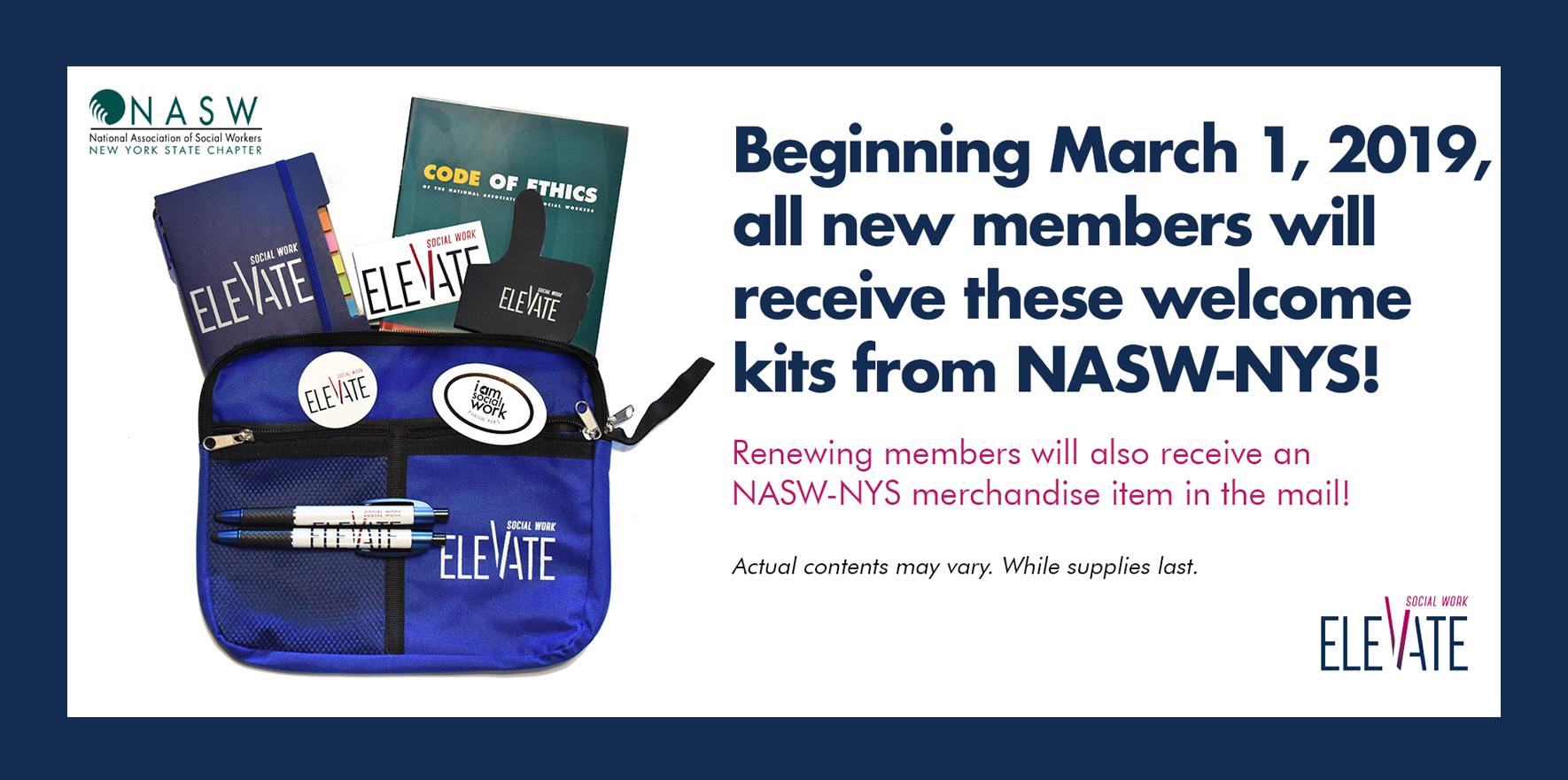 Actual contents may vary. Full merchandise for display purpose only. While supplies last.
Beginning March 1, 2019, all new members will receive these welcome kits from NASW-NYS! Any members renewing their membership starting March 1, 2019, will also receive an NASW-NYS merchandise item in the mail. Please allow 6-8 weeks for delivery. 
This is just a small snippet of the exciting things to come this month so stay tuned, and let's #ElevateSocialWork together!  
Learn More about Social Work Month
For more information on membership to NASW-NYS, please contact Romel Wilson, LMSW, Member Relations Specialist at rwilson.naswnys@socialworkers.org