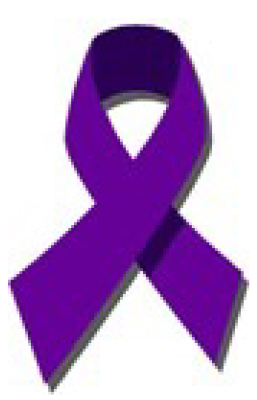 October is Domestic Violence Awareness Month. As social workers, we understand how domestic violence pervades all aspects of society. Domestic violence is a serious problem in the United States, yet remains seriously underreported. According to the Centers for Disease Control and Prevention (CDC), someone is physically abused by an intimate partner every 20 minutes. On an annual basis, this equates to over 10 million people. Domestic violence is a human and civil rights issue. It affects everyone, everywhere and disproportionately affects women, particularly women of color. NASW-NYS extends support to members and clients who have personally experienced domestic violence.
NASW-NYS would like to take a moment to spotlight social workers working with domestic violence. You are often the first receivers and supports for those trapped in domestic violence. You run shelters and manage grants. You attend to the needs of victims and families to help end the cycle of abuse, and help advocate for victims in courts and educate communities on domestic violence. You play a crucial role in helping victims start the process of rebuilding their lives. NASW-NYS applauds your hard work.
Social workers have long been important and critical voices in the fight to end domestic violence. As we pay attention to domestic violence each October, we challenge all social workers to continue to find ways that they can be impactful on this issue every day of the year.
NASW Resources
NASW Chief Executive Officer Angelo McClain, PhD, LICSW, wrote this NASW News column about the White Ribbon Day Campaign, which challenges men to take active steps to end violence against women.
This NASW Practice Update highlights the health and mental health impact of domestic violence and the role social workers play in addressing domestic violence.
This NASW Practice Perspectives looks at how domestic violence is addressed across different races and cultures.
This NASW Practice Perspectives looks at how women and children who are exposed to domestic violence may experience long-term health and mental health issues.
by Tricia Bent-Goodley, PhD, MSW, LICSW
A person may be experiencing domestic violence (also known as interpersonal partner abuse) if some or all of these characteristics are present.