We are pleased to announce NASW-NYS member Sandra Malpica Chaiken has been selected as a Social Work Pioneer® by the National Association of Social Workers Foundation.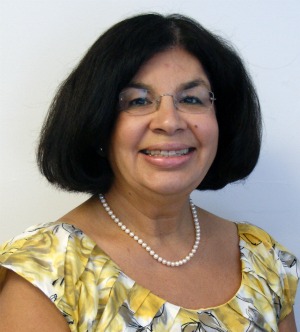 Ms. Chaiken as been a leader, innovator and program developer in public hospitals and long-term care facilities during her 40 years as a medical social worker and social work director.  During her tenure at Jacobi Medical Center and North Central Bronx Hospital, as the Associate Director of Social Work for Adult Services, and primarily as the Director, Ms. Chaiken worked collaboratively to create many signature programs including: discharge planning as a clinical practice; computerized clinical social work documentation; emergency preparedness and the Social Work Disaster Response Team; services for victims of sexual assault and domestic violence; and SNUGS (guns spelled backwards) Stand Up to Violence, an innovative anti-gang peer intervention program.  Each of these programs was almost unprecedented at the time their development and implementation.
The Social Work Pioneer® Program was created to honor members of the social work profession who have contributed to the evolution and enrichment of the profession. Social Work Pioneers are nominated and selected by colleagues for their significant and innovative contributions to the social work profession and as role models for future generations of social workers. Ms. Chaiken will be celebrated along with 12 other Social Work Pioneers at the 14th Annual NASW Social Work Pioneer Program & Luncheon on Saturday, October 27, 2018, at the Woman's National Democratic Club.
Please join the NASW-NYS Chapter in congratulating Sandra Chaiken and thanking the NASW for recognizing one of our own!
---
Event Registration Details
14th Annual NASW Social Work Pioneer® Program & Luncheon
Saturday, October 27, 2018 (9AM – 3PM)
at the Woman's National Democratic Club
(1526 New Hampshire Avenue NW, Washington, DC 20036)
Tickets: $125
For event registration or to purchase a tribute for an inductee, please print and mail the response card (

click here to download

) or contact the NASW Foundation at (202)-408-8600 ext. 484.