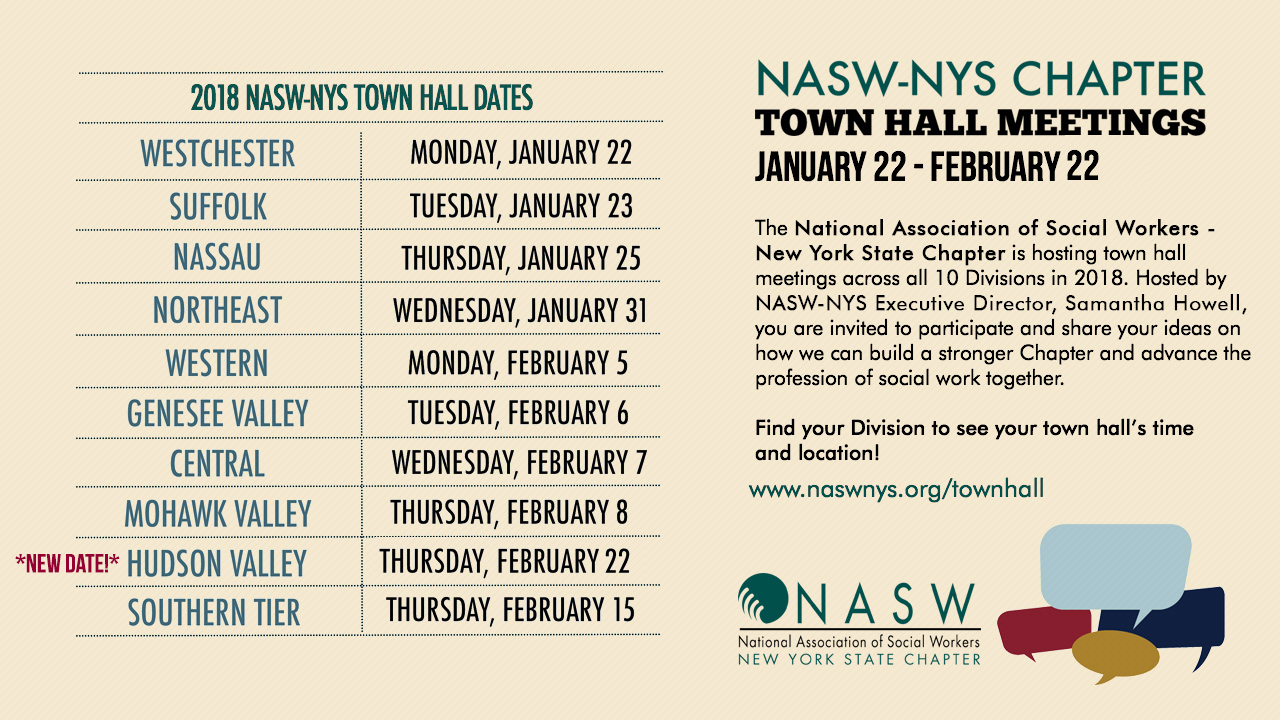 The National Association of Social Workers – New York State (NASW-NYS) Chapter is hosting town hall meetings across all 10 Divisions in 2018.
Hosted by NASW-NYS Executive Director, Samantha Howell, members are invited to participate and share your ideas on how we can build a stronger Chapter and advance the profession of social work together. All Division Town Hall meetings will take place from 5:30PM – 7:30PM. Find your Division using the map below, and scroll down for information on where your Division Town Hall meeting will take place.
Feel free to share widely!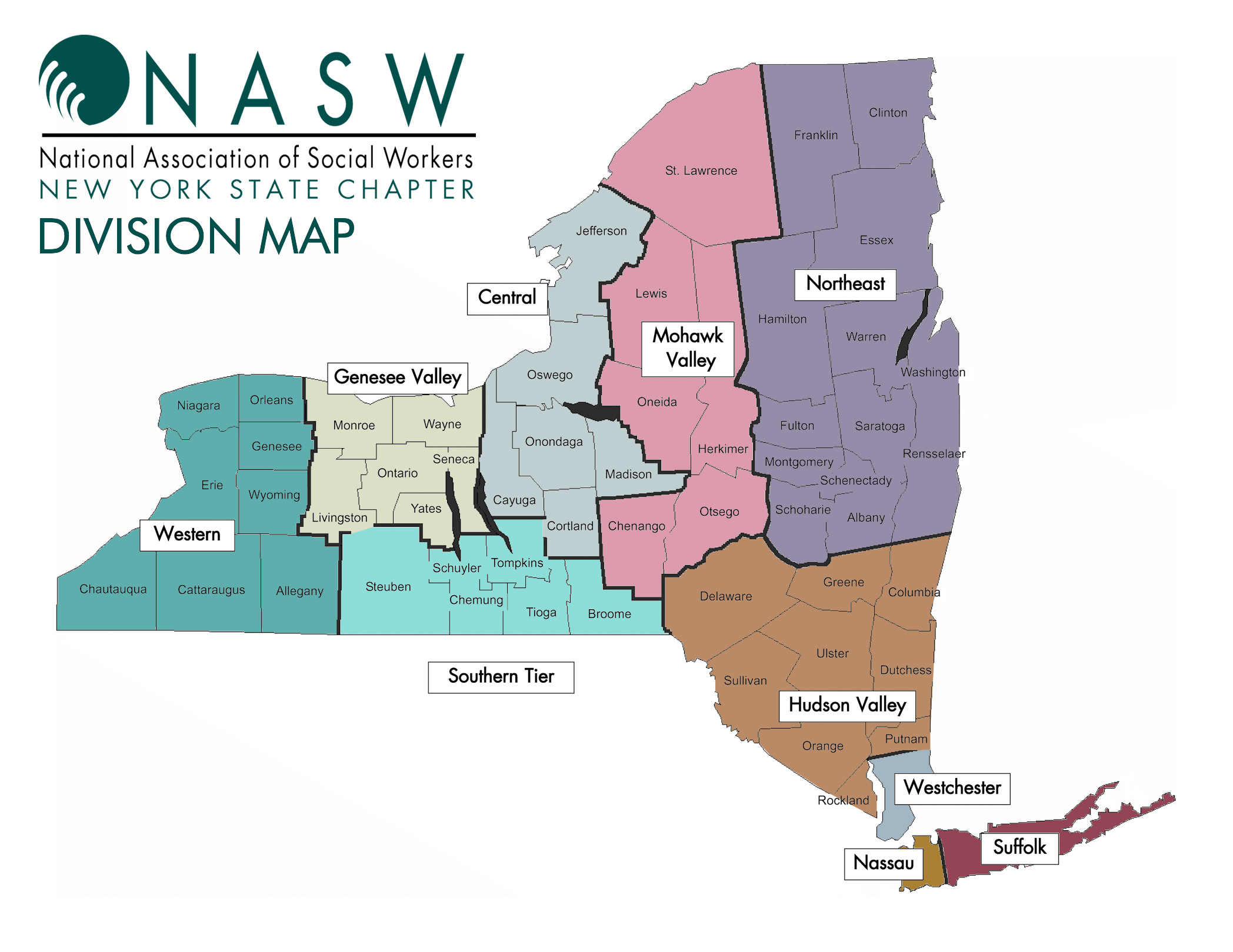 See below to find your Division and the location of your town hall meeting.
UPDATE (2/7/18): CENTRAL DIVISION TOWN HALL MEETING HAS BEEN CANCELLED: Due to the weather, tonight's Central Division town hall meeting has been cancelled. Please stay safe and enjoy your evening!
We will be rescheduling this town hall meeting as soon as possible, and will let our members know when we have scheduled a new date and time. Thank you!
Important notice: The Hudson Valley Division Town Hall Meeting has been rescheduled from February 13 to February 22. Please make note of the change.
Westchester Division (January 22): Mercy College (Main Hall's Lecture Hall)
https://www.facebook.com/events/210171622890896/
Suffolk Division (January 23): LIU Brentwood (Room 117)
https://www.facebook.com/events/1765400823768739/ 
Nassau Division (January 25): Adelphi University (Ruth S. Harley University Center, Room 313)
https://www.facebook.com/events/362643847540820/
Northeast Division (January 31): Albany Public library (Community Room) – https://www.facebook.com/events/1098208476987481/
Western Division (February 5): Daemen College (Alumni Lounge)
https://www.facebook.com/events/1391908667601888/
Genesee Valley (February 6): Roberts Wesleyan College (Science Building, Smith Hall, Room 355)
https://www.facebook.com/events/937278639771826/
***POSTPONED – Central: Syracuse University (Ann and Alfred Goldstein Student Center, 201ABC) – https://www.facebook.com/events/285288775328212/
Mohawk Valley (February 8): Jervis Public Library (Auditorium)
https://www.facebook.com/events/460275567702728/
Hudson Valley (February 22): Marist College (Hancock 2023)
https://www.facebook.com/events/162696487831361/
Southern Tier (February 15): Binghamton University (Downtown Center College of Community & Public Affairs, Room 220)
https://www.facebook.com/events/1530928606961530/