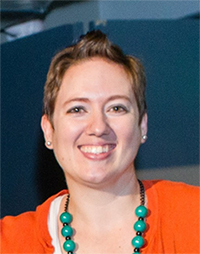 Dear NASW-NYS members, friends and supporters,
I wanted to take this opportunity to introduce myself to you as I begin in the role of Executive Director of NASW-NYS. I am incredibly honored to have been selected for this position and am eager to help the organization grow and support its members.
While the formal press release provided some information about me, I thought you might want to know a little bit more. I was born in Kentucky but have lived in Albany, New York, for 10 years. I graduated from Whitman College with a B.A. in Political Sociology and from Albany Law School with my juris doctor.
My background encompasses policy work, public speaking, event planning, volunteer recruitment/retention, training development, and program development and management, primarily in the legal and social work sectors. For the last six years, I managed a statewide pro bono program. During my tenure, we increased volunteer participation from a dozen people to more than 120, and from a couple hundred hours of service to more than 9100. I worked with students, attorneys, social workers, and community members to grow the program. Before that, I worked at a public benefits non-profit, a domestic violence shelter and drug/alcohol treatment facility, and at the NYS Office for the Prevention of Domestic Violence.
I have also been involved in social justice issues for over 20 years. I dedicated my professional and personal life towards ensuring equality, access to justice, and the protection and preservation of human and civil rights. NASW-NYS has a role to play in the everyday struggles we see, and an opportunity to make lasting and systemic change.
Having had the chance to speak with board members and staff, I know that the chapter is in good shape but, as always, there is room to improve and grow. I aim to do just that – by addressing member concerns, supporting program development and growth, and striving towards an even stronger fiscal future. While there are many issues to be faced and obstacles to overcome, I am confident that, as a team, we can succeed.
I am honored to be joining NASW-NYS and look forward to meeting and working with you. I want to have an "open door" policy, so please feel free to contact me at samanthahowell@naswnys.org with any questions or concerns (or compliments) regarding NASW-NYS.
Samantha Howell
Executive Director