June 18th, 2021
Please join us at the upcoming 2021 Nassau & Suffolk Division Social Work Awards event, where we will be honoring this year's award winners and recipients of the 2021 Nassau & Suffolk Division Social Work Student Scholarships.
Each year, the NASW-NYS Nassau/Suffolk Division awards two scholarships to NASW student members currently pursuing a Bachelor or Masters degree in social work. These scholarships are awarded to social work students who are committed to social and economic justice. Students must be NASW-NYS members to be eligible for a scholarship. Click here to donate to the Long Island Scholarship fund.
Tara Anglim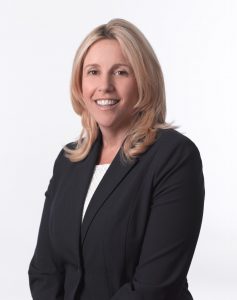 Award: Exceptional Social Work Service, COVID-19
LCSW-R, ACHP-SW, Senior Director of Patient and Family Centered Care, Culture Leader, Certified Dare to Lead™ Facilitator, Peconic Bay Medical Center-Northwell Health
A Licensed Clinical Social Worker, Tara has spent her 25 year career working with individuals and families in a variety of clinical settings.  She has done extensive work in private practice with expertise in trauma, abuse, attachment, loss and grief.  Tara currently serves as Senior Director of Patient and Family Centered Care and as well as the Culture Leader at Peconic Bay Medical Center-Northwell Health. Tara joined Peconic Bay Medical Center-Northwell Health in 2013, where she served as the Associate Director of Palliative Medicine.  Tara's experience includes piloting a new model for in-home palliative care, implementing community MOLST education across eastern Suffolk County, establishing the hospital's family caregiver support program, creating a bereavement plan of care for individuals who experience loss and the hospital's inaugural Joint Commission Palliative Care Certification in 2017.  In 2018 PBMC proudly opened the Caregivers Center, the first of its kind in a hospital on Long Island, dedicated to providing person centered support, education and resources to family caregivers.
In 2018, Tara began the Patient and Family Centered Care department at PBMC, focused on infusing person and family-centered care throughout the organization and enhancing the voice of the patient and family.  At the start of the COVID-19 pandemic in March of 2020 Tara utilized her social work values and skills to respond to the needs of the crisis; implementing programs and supports to reduce stress and trauma to patients, families and staff. She created a virtual visiting and proactive calling program to keep patients and their families connected, and a Wellbeing and Resiliency Program to provide onsite psychoeducation and clinical trauma support to all disciplines throughout the hospital. Tara is a Courage Catalyst, trained by Brene Brown, as a Certified Dare to Lead™ Facilitator. The Dare to Lead 4 skill sets of courage are the cornerstone to how Tara works with individuals and teams within her organization. Tara is passionate about teaching and sharing these courage building skills to help grow a community of wholehearted courageous leaders. A member of the National Association of Social Workers since 1992, Tara received her Master of Social Work degree from Fordham University, and her Bachelor of Social Work from Molloy College.  She is currently a Doctoral student pursuing her Ed. D in Leadership with Diverse Communities at Molloy College. She is proud to currently serve on Molloy College's Annual Palliative Care Planning Committee, Northwell Health's Advanced Illness Faculty, the Long Island Alzheimer's Association's Medical Science Advisory Council and Annual Caregiver Conference Planning Committee. Tara feels privileged to be able to support individuals and families in her work every day. She is most proud of her own family with husband Kevin and their three children Kevin, Sean & Kate.
Joan Burke, LMSW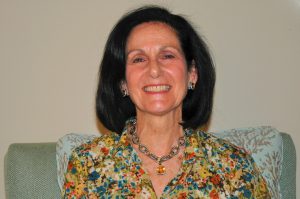 Award: Lifetime Achievement
Ms. Joan Burke says "Social Work always felt like the best fit for my sensibilities".  Throughout her career she has always had a strong sense of equality and social justice.  She has fought for all people to have accessibility to all the institutions within our communities, states and nation as a whole. Ms. Burke believes Social work's mission is to seek social justice for all people especially those who seem to be invisible, voiceless and disempowered.  She has spent a lifetime helping them find the tools of empowerment so they will attain equality and quality of life. Joan spent 25 years working at Family Service League.  In 2008 she became the Director of the "Long Term Care Ombudsman Program" of Region 1 Suffolk County, NY.  This was part of the State Office for the Aging.  She served in that role until retiring in 2017, after a stellar career. During that time, she accomplished many things such as: teaching Ombudsman Volunteers to effectively serve clients and advocating to local and state election officials on behalf of seniors. From 1992 to 2008 she was the Adult Home Coordinator of the Long-Term Care Ombudsman Program at Family Service League.  During this time, she managed the agency's Resident Council Support Project, which provided Adult Home residents a vehicle to present their concerns and be heard.   For her outstanding work Joan was awarded the "Paul Dana Vanes" Award from the NY State Office for the Aging for commitment to excellence on behalf of Long-Term Care Residents. During her time as Director of the Suffolk LTC Ombudsman Program, Joan supervised students in their Ombudsman field placements. She worked collaboratively with Suffolk County Community College and Stony Brook University in their placement of students in the program. She also served as a Field Instruction for students working with residents. As a long-time member of the Suffolk Division of the NASW Joan was very involved.  She's Chaired the Division's Aging Committee since 2014.  The Aging Committee has been the most successful and active committee for the last six years. The committee is highly effective in producing resources materials, guidebook for the aging and annual conferences open to social work and other professionals as well as students. The committee of 12 to 15 dedicated members under Joan's able leadership hold meetings monthly (Pre-Covid), culminating in a hugely successful annual conference. The conferences are targeted to provide education and information on the topics of aging. Some of the most recent conferences sponsored by the NASW NY State Chapter Suffolk Division's Aging Committee – 2016 Palliative Care in the 21st Century: Foundations for Understanding Palliative Care, 2017 – Anticipatory Grief: Understanding Theory and Process, Spirituality and Practical Planning and 2018 – Aging in Place: Using Technology and Resources to Maintain Dignity at Home.   These conferences are very well attended. They have consistently generated the largest contributions to the Suffolk Division's Annual Scholarship Fund. Ms. Burke has been, and still is, one of the Division's greatest assets.
Emily Dragone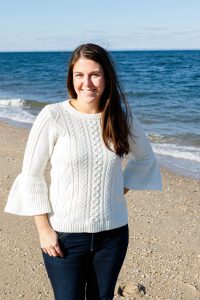 Scholarship: Nassau County
Emily Dragone was born and raised in Bayville, NY. Graduating with high honors from Locust Valley High School in 2012, she went on to SUNY Oneonta with an academic scholarship, graduating cum laude in 2015 with a B.S. in Child and Family Studies. As mental health, addiction, cancer, and suicide, impacted Emily's family, she developed an understanding of resiliency and the motivation to help others overcome life's most difficult situations. While working with homeless youth and families in both Manhattan and upstate New York, Emily strengthened her advocacy and program development skills to help mitigate the effects that oppressive systems have on vulnerable populations. From the development of a LGBTQ+ youth leadership group, creating a restorative justice model for homeless teenagers, to assisting in the creation of a nonprofit to reduce food insecurity for students, her goal has always been to create a lasting impact on the people and systems she interacts with. Currently, Emily is a second year MSW student at Stony Brook University, graduating in May 2021. Her passion for the field of social work is apparent in her dual specialization of Integrated Health (IH) and Community Policy and Political Social Action (CPPSA), with a desire to contribute to micro and macro levels of social work. She has interned at Hempstead High School, and is currently placed at Family Service League, providing crisis intervention at DASH and clinical counseling at the East Hampton mental health clinic. In addition, Emily has been working closely with local advocacy groups in developing The People's Plan, a reform proposal to address community safety on Long Island. Her positions with New York Social Action and Stony Brook School of Social Welfare graduate student government, has strengthened her leadership and advocacy skills. Additionally, she has a talent for research, as she co-authored her first article in 2020, is currently undergoing IRB approval for a qualitative research study, and is working as a research assistant. Her passion for learning coupled with her unwavering work ethic ensures successful outcomes for all her projects. Emily's goal is to bring a sense of hope to the world by empowering individuals while addressing the intersectionality of injustices that continue to oppress communities. Emily is devoted, hardworking, and eager to engage in new areas of social work. Throughout her work, she has learned to take risks, enjoy simple moments, and challenge herself in her personal life. She has a love of traveling, volunteering abroad in Ecuador and obtaining her dream of "solo-traveling" to Europe. She has stepped out of her comfort zone, facing her fears by skydiving and walking the edge of the CN Tower. Emily spends her down time reading, summers on the beach, and loves live music. She has embraced a lifelong commitment to learning, advocating, and supporting those around her, a lifestyle composed of all things social work.
New York State Supreme Court Justice Valerie M. Cartright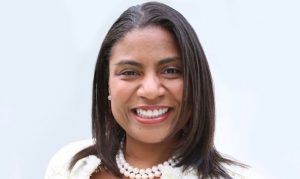 Award: Public Elected Official of the Year
New York State Supreme Court Justice Valerie M. Cartright took office on January 1, 2021. 
Prior to her election to the judiciary, she served as a Councilwoman for seven years in the Town of Brookhaven. The Town of Brookhaven is the second largest Town in the State of New York, with a population of approximately 500,000 residents. As an Elected Official, Councilwoman Valerie Cartright worked to ensure responsible, smart growth, community based planning within her district, including the continuing development of various Land Use Plans. She was a champion of our local environment and secured funding for infrastructure upgrades and water quality programs for our shorelines, harbor and marinas. 
She upgraded and renovated numerous public parks across her communities and spearheaded the opening of a new passive and historic park in her district. Councilwoman Cartright served as Town Board Liaison to Environmental Protection, the Town Clerk and Utilities. She worked extensively with community groups and residents in her district in an "open-door, collaborative approach" to find solutions to issues including housing, crime and drug prevention, and land use and planning.
During her tenure, Councilwoman Cartright served as the Fifth Vice President of the Association of Towns, an organization that serves New York's 933 town governments by providing training programs, research and information services, technical assistance, legal services, insurance programs and a variety of publications. The Association represents town governments by providing advocacy in Albany, monitoring legislation and regulatory action, lobbying and presenting initiatives solely on behalf of towns.
As a Councilwoman, Ms. Cartright was a part of initial group of Elected officials that launched the NYS Progressive Elected Network, which has since become the 1st State Chapter of Local Progress. She also served as a member of Organizing Committee for the NY State Chapter of Local Progress, the national network of progressive elected officials from cities, counties, towns, school districts, villages and other local governments across the country.
As a practicing attorney, throughout her legal career, Justice Cartright gained invaluable legal experience in the areas of construction law, insurance defense, general civil and criminal law, civil rights, family, education and labor and employment law. Her previous affiliation with the Law Offices of Frederick K. Brewington allowed her to make large-scale impacts on the community while serving to preserve the civil rights and liberties of those individuals whose rights have been violated. One of the most fulfilling areas that she has worked in is the area of Voter Protection, wherein, through her office, she commenced litigation to uphold the Voting Rights Act and worked diligently to prevent unconstitutional and discriminatory denial of voters on Long Island.
Justice Cartright received her Juris Doctorate from Touro College Jacob D. Fuschberg Law Center in Suffolk County, after receiving her undergraduate degree in International Studies from West Virginia University. She is licensed to practice law in the states of New York, New Jersey, and Florida and has extensive litigation experience in the federal and state courts. During her legal career, Justice Cartright has earned numerous awards for academic excellence, contributions and service to the law school and legal community. She remains steadfast in her commitment to mentoring and coaching law students and new attorneys.
Justice Cartright has remained active in various Bar Associations. She is the Past President of the Amistad Long Island Black Bar Association, the former Chairperson of the Civil Rights Committee of the Nassau County Bar Association and the former Chairperson of the Young Lawyers Section (YLS) of the New York State Bar Association. While serving as Chair of the YLS, she published an article entitled "The Integrity of the American Justice System".  She currently holds office on the National Bar Association, Women Lawyers Division Executive Board and is still an active member of the American Bar Association, National Bar Association, Suffolk County Bar Association and Amistad Long Island Black Bar Association. Justice Cartright continues to play an integral role in molding the young minds of leaders of today and tomorrow through various mentoring commitments and through her service to and through various community organizations.
Justice Cartright also teaches as an Adjunct Instructor at St. Joseph's College in Patchogue in the Human Services Management and Leadership Master's Program, teaching a "Leadership, Law and Ethics" course. Justice Cartright is a member of various organizations, which include National Coalition of 100 Black Women-Suffolk County Chapter, National Bar Association, Decision Women in Commerce and Professions, and Zeta Phi Beta Sorority Incorporated-Rho Omega Zeta Chapter.
Silas W. Kelly, LMSW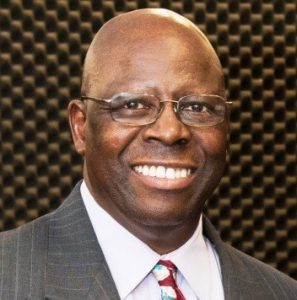 Award: Social Worker of the Year
Silas is currently a 2020-2021 Network of Social Work Management (NSWM) Policy Fellow, presenting on  "More Equitable Salaries in Social Work". He is in the, just released, NASW-NYS "This is Social Work"  campaign. Silas was a NASW "Chapter Chats" presenter this past summer talking about working with the  Homeless Veteran Population at the onset of Covid-19. Silas was a Summer 2020 featured guest on LI News  Radio 103.9 to discuss the "Pandemic & The Protests". Last summer he was an Adelphi Alumni panelist  discussing Covid-19 Healthcare Disparities in Communities of Color. In March 2020 Silas presented at Stony  Brook SSW's Learning Day about the benefits of becoming an NASW Member. In November of last year Silas  was featured on a Facebook interview live-streamed from Israel promoting the Social Work profession  globally. Silas also presented at Molloy College in 2019 on the Topic of "Men in Social Work", as an NASW  Member. Silas's "Kelsunn-on-the-Air" Social Work Podcast constantly promotes the profession. Last year listenership  grew by 675% in the U.S. and was heard in 4 Countries. His first Podcast of this year, "NASW - NYS Region 5  Leadership Round Table" has already been rated #1 in Australia. Last year he did an Election Day Special  featuring two Political Social Workers, Ms. Jessica Mitchell and Ms. Chantel Jackson (Who is now an  Assembly Woman). Silas produced a special Covid-19 series last year featuring Social Workers from all over  the country. Last year his "Social Workers in the Library", produced the previous year, won a 2020 Press Club  of Long Island 2nd Place award. In August Town of Babylon Elected Officials honored him for that as well.  Silas also won media awards in 2019, 2018, & 2017. His 2017 piece on "Promoting the Social Work  Profession", won 1st Place for "Radio "in the annual NASW Media Awards. From 2017 to 2019 he served as NASW-NYS Region 5 Rep to the Board of Directors, representing Nassau and  Suffolk County. He arranged for the Nassau Division Chair to do recruitment presentations twice in Nassau  County. Silas facilitated 3 Regional Networking Events. The first was a "Self-Esteem" presentation  networking event to introduce new Division Leaders to the membership in 2017. He put together a VMHTI  panel discussion in 2018, previewing the film "Almost Sunrise". In 2018 he was presented with an award for  "Dedicated Service" to the Suffolk Division. In 2019 Silas coordinated a successful School Social Worker  Conference. From 2015 to 2017 Silas served as NASW-NYS Suffolk Division Chair, increasing student membership and  participation. He recruited Social Work schools (Stony Brook & LIU-Brentwood) as additional locations for  NASW meetings. He was able to secure County Proclamations for all three schools of Social Work in 2017. At  the end of his tenure the Suffolk Division honored his "Commitment & Dedication". He was an NASW  Keynote Speaker for Stony Brook's School of Social Welfare Commencement from 2016 - 2018. He also was  the Keynote Commencement Speaker for the "first-ever" LIU-Brentwood, BSW Graduating Class of 2017.
Alex Kehoe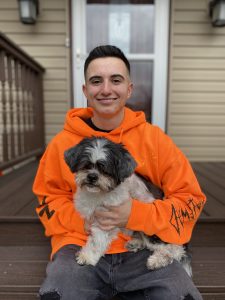 Scholarship: Suffolk County
 I am a senior in the BSW program at Stony Brook University. I chose to pursue social work because of my passion for social justice and advocating for transgender rights. As a trans person, I know how challenging it is to be who you are when you are unable to access the resources you need to thrive. When I started my social, legal, and medical transition, I experienced many of the obstacles that trans people face when trying to access life-saving services and care. After realizing the impact that these barriers have on a trans person's mental, emotional, and physical well-being, I made it my mission to be a part of the change. During my second year in the BSW program, I chose to do my field placement at Pride for Youth (PFY) in Bellmore, NY because I wanted to help connect trans people to gender-affirming medical care, social support groups, and mental health resources. As an intern at PFY, I've had the opportunity to write letters of support for trans people who are seeking out gender-affirming medical treatment and provide individual counseling to trans youth who are struggling with their mental health. This experience has inspired me to continue fighting for the rights of the trans community and advocating for those in need. Outside of my educational endeavors, I enjoy being involved on campus and volunteering in my community. For the first three years of my undergraduate career, I was an Outreach Assistant for the Center for Prevention and Outreach (CPO) at Stony Brook, where I got to educate students about topics such as sexual violence, substance abuse, and mental health to help make Stony Brook a safer and more inclusive place. In 2019, I received the Undergraduate Student Employee of the Year Award at Stony Brook and on the regional level for my work as an Outreach Assistant at CPO. In the summer of 2019 and winter of 2021, I was an Orientation Leader for Student Orientation and Family Programs at Stony Brook, where I got to help acclimate new students to the campus community. I am currently a volunteer for Open Arms Food Pantry in Riverhead, NY and am also a volunteer for a cat rescue organization called Golden Paw Society in Huntington, NY. My plans for the future are to graduate from the Advanced Standing MSW program at Stony Brook, receive my clinical social work license, and become a school social worker so I can work with LGBTQ youth. Wherever my professional journey takes me, I hope to inspire other trans people to be proud of who they are and to never give up on their dreams.
Kayla McNeil, BSW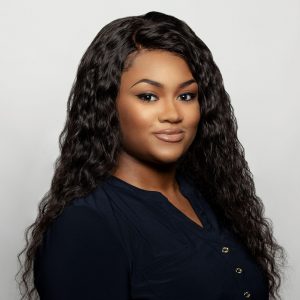 Award: MSW Student of the Year
Kayla McNeil is a promising new social worker, currently obtaining her Master's degree at Columbia University. She is on the Clinical track, concentrating on health, mental health, and  disabilities. Kayla was born and raised on Long Island, and plans to continue residing in New York as she launches her career. In May of 2020, Kayla was a Summa Cum Laude graduate, acquiring her Bachelor's degree in Social Work from Molloy College. Kayla is specifically  passionate about medical social work. She believes all individuals should have access to quality comprehensive health care, which focuses not only on one's physical medical needs, but also on their emotional and mental wellbeing. Securing a position in this area of social work is one of Kayla's 2021 goals as an emerging professional. Kayla is completing her final year of fieldwork at a medical outpatient office, which utilizes a  holistic approach to care for geriatric and palliative care patients, and assists their families. She  also balances her studies, along with her involvement in the National Association of Black Social  Workers. As a scholarship recipient for the NABSW, she has joined it's Office of Student  Affairs, focusing on supporting students and emerging professionals. Kayla is also an active  member of the NABSW Nassau/Suffolk Chapter. Within this organization, she assisted in the development of the Community Cares Listening Line project amidst the pandemic, to provide  tele-support to Black essential workers. Kayla created the resource bank for this support network, which included resources such as: access to food, housing, financial assistance, childcare, abuse/assault aids, and mental health services. The areas of focus were New York  City, Long Island, and sectors of New Jersey and Connecticut. Currently she is the co-chair of NABSW's L.I. scholarship committee. Outside of school, Kayla has given back to her community by working alongside her local Assemblywoman, Michaelle C. Solages. Kayla supported her community by providing  assistance based on individual needs, and contributing to the organization of local events. Utilizing her minor in gerontology, Kayla volunteered as a support for Alzheimer's caregivers with Parker Jewish Institute. Prior to the pandemic, she provided in-person respite care, and then continued being a support when the service converted to a caregiver listening line. Further in her career, Kayla hopes to accomplish research on the impacts of police brutality on  black mental health, focusing on various forms of exposure and location. Her passion to combat  the injustices law enforcement poses on the black community combined with her interest in  holistic health, are at the root of her social work journey. Some of her personal interests include Broadway musicals and films, and indulging in literature.  Within a few years of graduation, Kayla hopes to travel internationally, but her first stop is Disney World.
Jessica Karim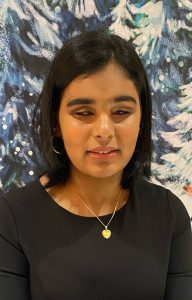 Award: BSW Student of the Year
 It is an absolute honor to be presented with the BSW student of the year award. When looking at what led me into social work, I think a lot about my upbringing. I self-identify as a physically disabled person of color. I'm the daughter of immigrants and the first person in my family to go to college. Growing up with parents who spoke broken English, I had to do a lot of advocacy. If a professional letter needed to be written or a phone call had to be done, I was often the one to do it. These early experiences of advocacy truly shaped me into the person I am today because they allowed me to learn how to fight for myself, my family, and advocate for what I needed. When entering college, I wasn't sure what path I wanted to pursue. Initially, I thought I wanted to go into teaching since I love helping kids. Then I decided to take several social work classes in the spring semester of my freshman year. That's when I fell in love with the profession. I took the general intro class, one on social justice, and one on violence and trauma. As I learned about the wide-reaching impact that social workers could have on people's lives, I realized that that was what I wanted to do with my life. I found my calling. One thing that stood out to me was the range of employment opportunities available to social workers. As someone who is so marginalized, one of my biggest fears is that I'll end up graduating college and still might not get employed because of society's prejudices. Yet, with a social work degree I can work anywhere from schools, to women's shelters, to hospitals and beyond. I love the idea of versatility. With social work, no two cases and positions are the same, and that's something I really value. Finally, as difficult as my marginalized identities can make things for me, they also allow me to connect with others on a deeper level with their lived experiences, which is a huge asset in this profession. For me, when working with clients, human connection is key. A professor of mine once said that the thing that connects social workers to clients is humanity, and I fully agree with that. For me, I'm able to connect with clients because I understand what it's like to struggle. I know what it's like to not be taken seriously, to struggle to be heard, and to fight to be seen as valuable. For me, my goal is always to connect with clients and help them through things and give them the support they deserve. But I want to go back to where I came from. My parents have sacrificed everything for me; the best thing I can do is try my hardest to make them proud, and that's what I always strive for.
Alexandra Nicola Saint Laurent, MSW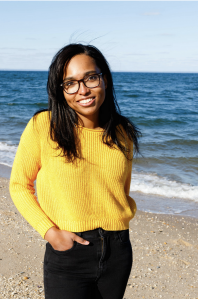 Award: Champion of Social Justice
Alexandra Saint Laurent, MSW, is a graduate of Cornell University with a Bachelor of Science in Human Development & Inequality Studies. She received her Master of Social Work, with a specialization in Community, Policy, & Political Social Action, from Stony Brook University, School of Social Welfare, as a Phi Alpha Honor Society member. She is the Executive Director of New York Social Action, a collective of social workers advocating equitable policy change for all New Yorkers. Alexandra is the current Suffolk County Division chair for NASW-NY and the Treasurer of NASW-NY PACE Committee & the Social Justice Subcommittee Lead of NASW-NY Advocacy Government Relations Committee. Alexandra is a dedicated, tenacious, and passionate social worker. She is committed to uplifting the ethical values that guide the profession.
PFY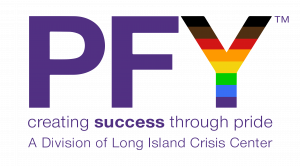 Award: Agency of the Year
PFY is a service and an advocate for lesbian, gay, bisexual, transgender, and queer/questioning (LGBTQ) young people through age 45. PFY's mission is to enhance the health and wellness of the LGBTQ community through education, supportive services and personal development in Nassau, Suffolk and Queens Counties. In 1993, PFY (Formerly Pride for Youth) opened its doors in Nassau County New York, becoming the first ever suburban drop-in center for LGBTQ youth in the United States. PFY now serves over 9,000 LGBTQ individuals, Families, Students, and Professionals annually.