The National Association of Social Workers applauds a bipartisan group of House and Senate lawmakers for introducing The Protecting Social Workers and Health Professionals from Workplace Violence Act of 2019 (H.R. 5138 /S.2880), legislation that is a crucial step forward in curbing an epidemic of violence against social workers and other helping professions. The original sponsors of the bill include Sen. Kyrsten Sinema (D-AZ), who is a social worker, Sen. Lisa Murkowski (R-AK), Rep. Julia Brownley (D-CA) and Elise Stefanik (R-NY).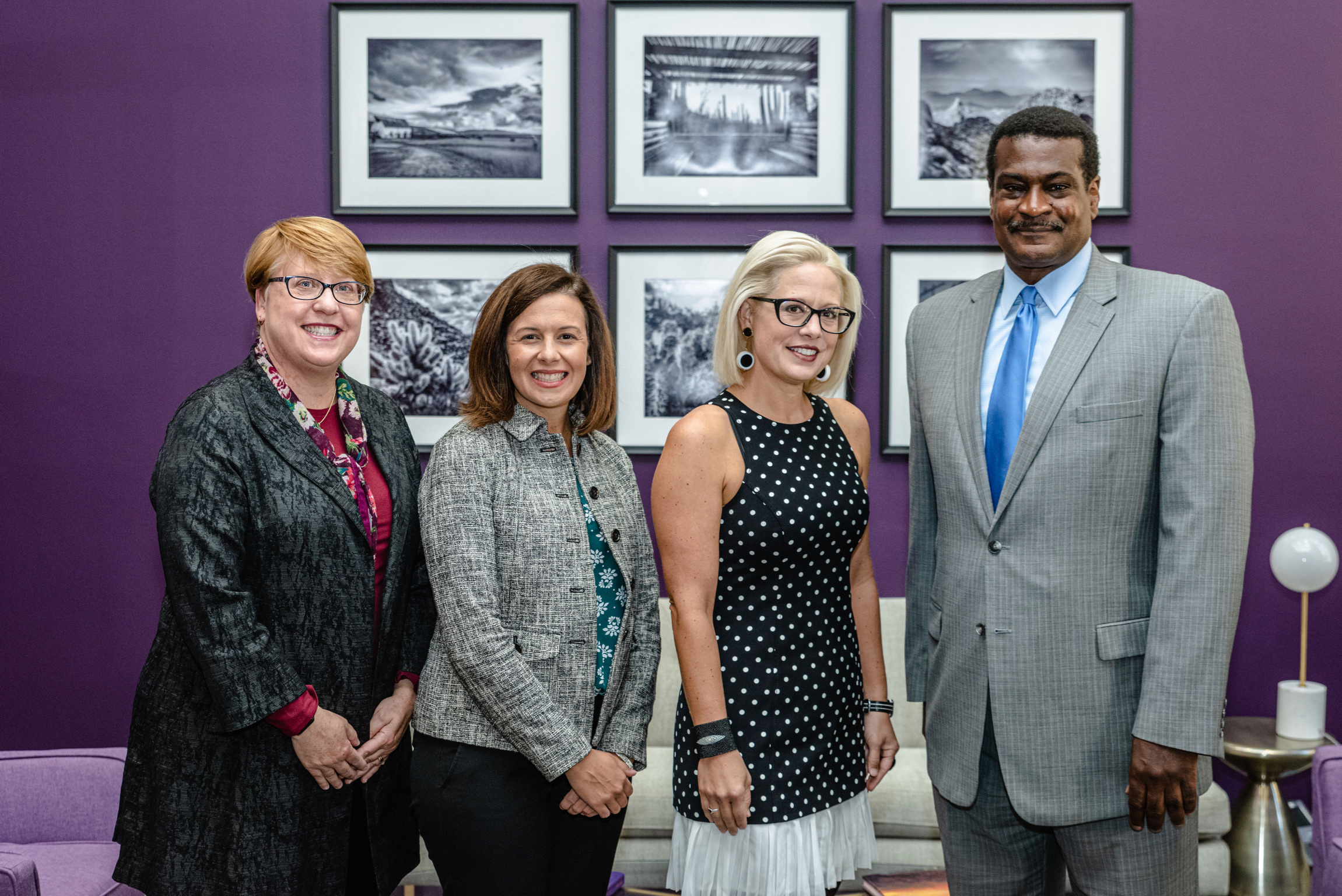 The legislation will provide grants to states to help employers improve facility safety, provide safety training to staff and purchase safety equipment. It also allows for support services, counseling and additional resources for staff who have experienced violence in the workplace.
"As a social worker, I've seen firsthand the critical roles that nurses, social workers, and other caseworkers serve in Arizona's communities. Strengthening workplace safety shows our appreciation for social workers and health professionals and will help recruit and retain qualified specialists to serve vulnerable Arizona families," Sen. Sinema said.
"Unfortunately, violence in the workplace is on the rise in America, with social workers and healthcare professionals facing disproportionate and alarming levels. These men and women have dedicated their lives to helping others, sometimes in dangerous and high-risk situations. We must ensure they have access to the necessary tools, training, and technology to keep themselves and others safe, as well as appropriate services to support employees that experience a violent or traumatic event," said Sen. Murkowski. "Recognizing the need to address the safety and risk factors associated with these careers, I'm proud to help lead bipartisan legislation that will help states, as well as Tribes, provide critical safety measures to social workers, health workers, and human services professionals."
Social workers are on the front lines in providing mental health and other services in a host of settings, including in people's homes. However, they are often victims of violence when they are on the job – and the problem is getting worse.
More than 75 percent of social workers report that they have experienced violence at work. In the health care and social assistance sectors, 13 percent of days away from work were the result of violence in 2013, and this rate has increased in recent years, according to the Bureau of Labor Statistics.