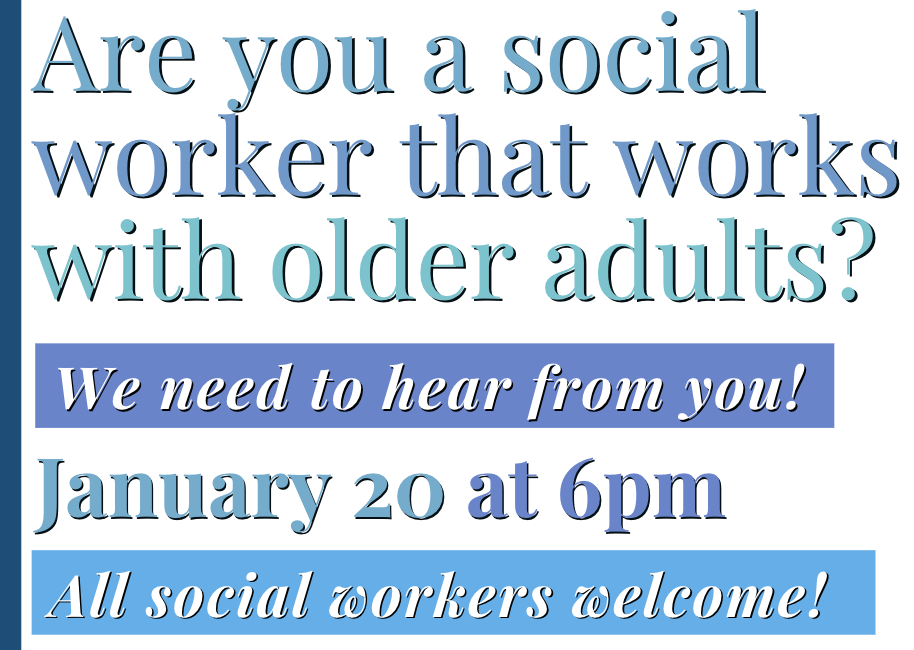 Working with Older Adults: Special Interest Meeting
New Special Interest Group Alert!
The NYS Chapter is looking to create a special interest group that focuses on the aging population as a whole. We would like to have a preliminary meeting with anyone who is interested, to talk about how this group might be beneficial, and how we can serve.
If you would like to participate, click the button below to register for the preliminary interest meeting on January 20th from 6pm to 7pm.