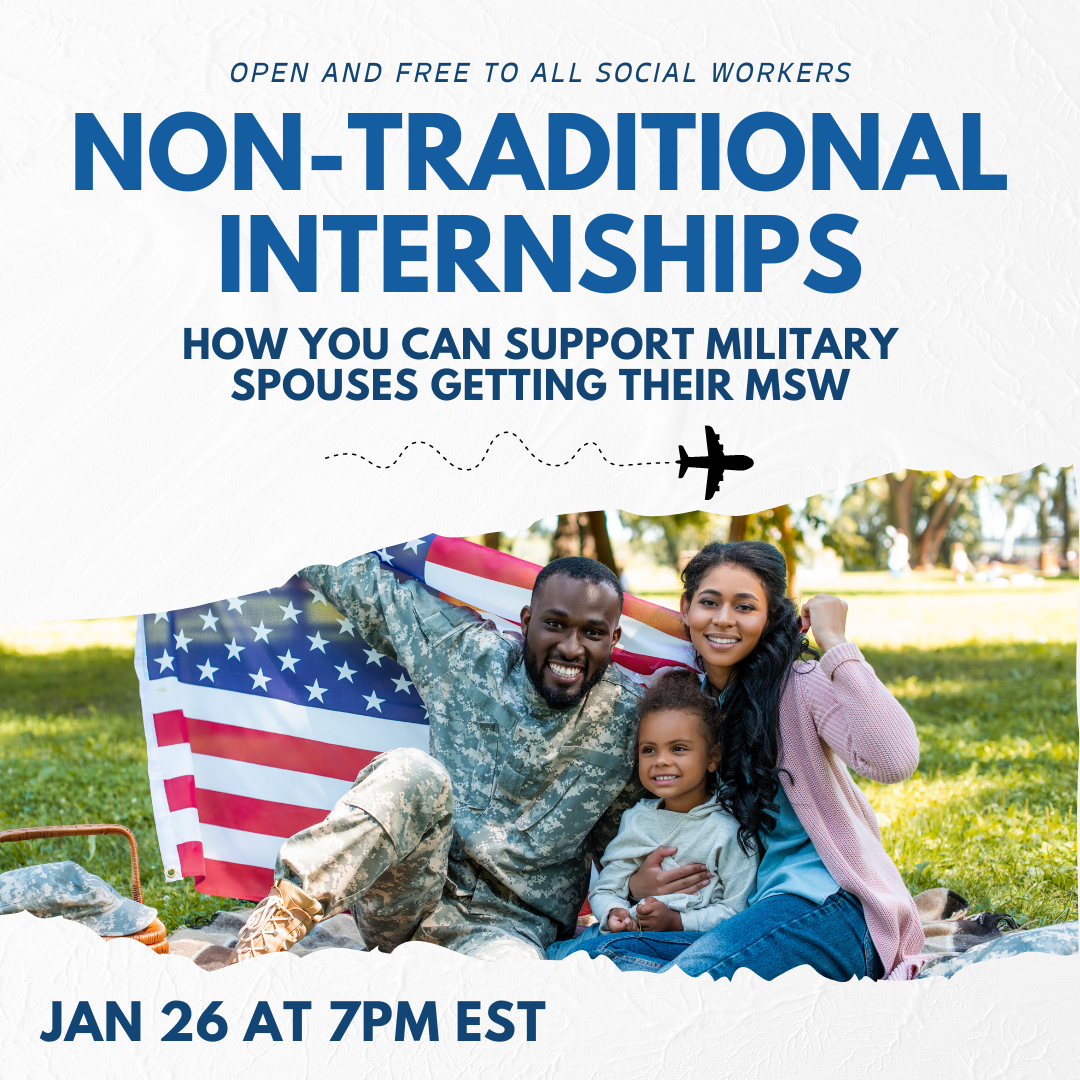 Non-Traditional Internships: How you can support military spouses getting their MSW
Social work students and field placements have had to learn to adapt, grow into, and navigate field in a virtual and hybrid world over the past 2 years and the 'non-traditional' internship has become the new normal. For some groups of social work students, the search for virtual placements is nothing new and barriers persist. Many spouses of service members stationed overseas seek a mental health degree while their family is deployed. Often the spouses are not able to complete their degree due to a lack of virtual field placements. NASW-NYS is working with social work intern Heather Potter, who found herself in this situation. Join us for this Chapter Chat to learn how Heather works with her field supervisor, task manager, and other interns while stationed in Japan, and how you can use this non-traditional internship framework to better support your virtual students.
These are conversations hosted by social workers, for social workers. Open to all who would like to attend, and any NASW member is invited to host a topic or conversation!
Please be informed that Chapter Chats do not offer continuing education credit, rather are an accessible and easy way for social workers to share resources, network, and engage with one another across the State and Nation. To explore continuing education opportunities with the New York State Chapter, please click here now!