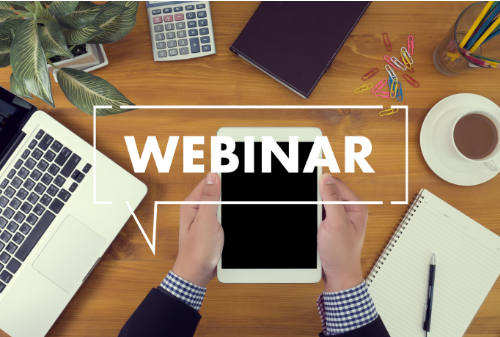 Journaling as a Tool to Promote Reflective Practice in Field Education
**In Partnership with Marist College Field Education Program**
Presenter(s): Katharine Dill, Ph.D.
NASW-NYS Members: $10
NASW Other Chapter Members: $20
Non-Members: $25
This workshop is approved for 1.0 continuing education credit hour(s) for licensed social workers, licensed mental health counselors, and licensed marriage and family therapists.
CLICK HERE NOW TO REGISTER!
---
Workshop Description
Field supervisors require support, education, and training but need access to such materials in 'bite size' segments. Marist College Social Work Field Education Program has developed a 'Virtual Lunch and Learn' Series where you can join in and learn about the various fundamental aspects of field education and supervision. These 60-minute sessions are engaging, informative, and seek to transform your thinking about the various aspects of field supervision.
This is the second session in a six-part series. The title of this session is: Journaling as a tool to promote reflective practice in field education. This session will discuss how journaling is an effective tool for promoting student reflection as it relates to their field placement. The presenter will share their unique model (the Weather Model) for helping students to learn about the various dimensions of their field placement.
The Weather Model asks students to journal weekly on five dimensions of their learning in their field placement:
Sunshine: what went well?
Rain: what did not go well?
Lightening: what came as a shock or surprise?
Fog: what was unclear?
Winds of (what must) change? 
The presenter will highlight their own experiences using this model and its impact on student reflection and learning.
Learning Objectives
After the completion of this webinar, participants will be able to:
Understand the importance of promoting reflective practice.
Delineate the ground rules for creating a journal assignment as a reflective assignment.
Explore the use of the Weather Model in weekly journaling.
This workshop is approved for 1.0 continuing education credit hour(s).
NASW-NYS is recognized by the New York State Education Department's State Board for Mental Health Practitioners as an approved provider of continuing education for licensed social workers (Provider ID #0014), licensed mental health counselors (Provider ID #MHC-0053), licensed marriage and family therapists (Provider ID #MFT-0037) and licensed psychologists (Provider ID #PSY-0088).
Katharine Dill, Ph.D., is an Assistant Professor of Social Work and Coordinator of Field Education at Marist College. Katharine enthusiastically joined the Marist Social Work Program in August 2016. She completed her Bachelor of Social Work Degree at King's College, University of Western Ontario in 1988, Master of Social Work Degree from University of Toronto in 1993 and Diploma in Social Work Research, also from University of Toronto in 2002. She spent 16 years working in the child welfare field as a front-line staff practitioner, supervisor, agency trainer, and project manager. She returned to school to complete her doctoral education at the Factor-Inwentash Faculty of Social Work, University of Toronto in 2004. As an adjunct lecturer, Katharine taught clinical, organizational and research courses in the Master of Social Work program during and after the completion of her Ph.D. From 2007-2013, Katharine was the founding Executive Director of Practice and Research Together (PART). Katharine then undertook a big life adventure in 2013, when she accepted the position of assistant professor (lecturer) at Queen's University Belfast, Northern Ireland, U.K. Her current program of research focuses on the elements of teaching and learning that promote quality field education practice in social work education. She embraces learning from her role as the field education coordinator and seeks to channel this knowledge into practice-based research.
CLICK HERE NOW TO REGISTER!