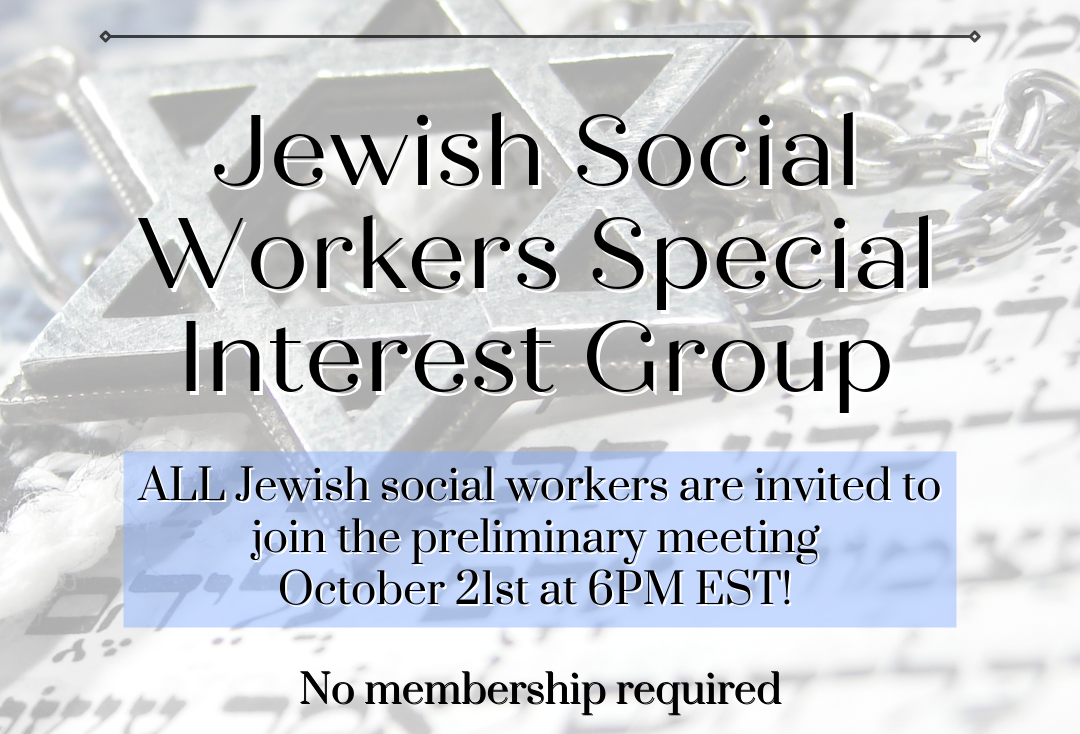 Jewish Social Workers Special Interest Group: Preliminary Interest Meeting
The Jewish Social Worker Special Interest Group aims to:
Explore anti-Semitism in the profession, both in social work schools and in practice.
Develop strategies for counteracting anti-Semitism  This may include assuring that social work curriculum specifically address anti-Semitism in their courses.
Provide Jewish social workers with a safe space, in which to voice their concerns and experiences.