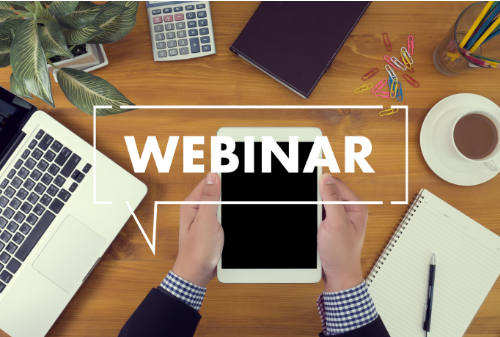 Horticultural Therapy: Theory & Practice for Stress Management & Well-Being
Presenter: Anne Meore LMSW, MA, HTR
NASW-NYS Members: $15
NASW Other Chapter Member: $22.50
Non-Members: $30
This workshop is approved for 1.5 continuing education credit hour(s) for licensed social workers, licensed mental health counselors, and licensed marriage and family therapists.
Register
---
Workshop Description
Having experienced quarantines, isolation and continued social distancing, our relationship with the natural environment has taken on a new-found role in our lives, offering a sense of peace and normalcy, in the midst of unprecedented circumstances. Horticultural therapy is a multi-sensory practice that uses the engagement with plants and nature as part of the healing process, offering cognitive, physical, social and psycho-emotional benefits.
This training provides an overview of the theories that support the therapeutic application of horticulture as a healing modality for those experiencing high levels of stress; these theories include biophilia, attention theory and attention restoration. The training will extend its focus into the practical application of horticultural therapy in stress management and will explore the integration of mindfulness and the therapeutics of the "people-plant relationship" as a tool in mental health practice.
Participants will engage in a simple, hands-on guided seed sowing meditation that will help to illustrate the foundational concepts supporting horticultural therapy.
The following materials are recommended to participate in the exercise:
A table covering or the like to protect your tabletop when working with the soil
A 1/4 cup of hard red winter wheat berries or any type of wheat berry variety (easily accessible at a grocery or health food store)
A rectangular or round, plastic take out container (approximately 1-2" deep)
Potting soil (enough to fill the take out container)
A cup of water
A wooden tongue depressor or popsicle stick
A sharpie marker
A plastic fork
Learning Objectives
After the completion of this webinar, participants will be able to:
Differentiate the practice of Horticultural Therapy and Therapeutic Horticulture.
Identify theoretical perspectives that support the therapeutic use of horticulture for stress reduction & the healing process.
Apply a horticulture and/or nature-related exercise as a stress management and mindfulness in their own mental health practice.
This workshop is approved for 1.5 continuing education credit hour(s).
NASW-NYS is recognized by the New York State Education Department's State Board for Mental Health Practitioners as an approved provider of continuing education for licensed social workers (Provider ID #0014), licensed mental health counselors (Provider ID #MHC-0053), and licensed marriage and family therapists. (Provider ID #MFT-0037).
Anne Meore LMSW,MA,HTR, is the Garden Projects Coordinator for Bon Secours Charity Health System, Suffern, NY, where she is responsible for designing & managing therapeutic garden spaces & conducting Horticultural Therapy programming in the accessible and therapeutic, "Garden of Hope," at Good Samaritan Hospital. She holds advanced degrees in Guidance Counseling and Social Work, a certificate in Permaculture Design and a certificate in Horticultural Therapy from the NY Botanical Gardens. Anne is a licensed social worker in NY and a registered horticultural therapist with the American Horticultural Therapy Association. Her work, at the New York Botanical Garden, includes serving as the Horticultural Therapy Program Coordinator for THRIVE (Therapeutic Horticulture and Rehabilitative Intervention for Veteran Engagement), which partners with the Bronx VA's Resilience & Wellness Program, the first-ever therapeutic horticulture program offered at NYBG. She is the program advisor to and a faculty member of the HT Certificate Program at NYBG and has been an instructor for NYBG's Edible Academy since 2011. Anne serves on the accessibility work group for the Brooklyn Botanical Garden and as an adjunct faculty member in the Biology Department at Manhattanville College, teaching Therapeutic Horticulture.
Register