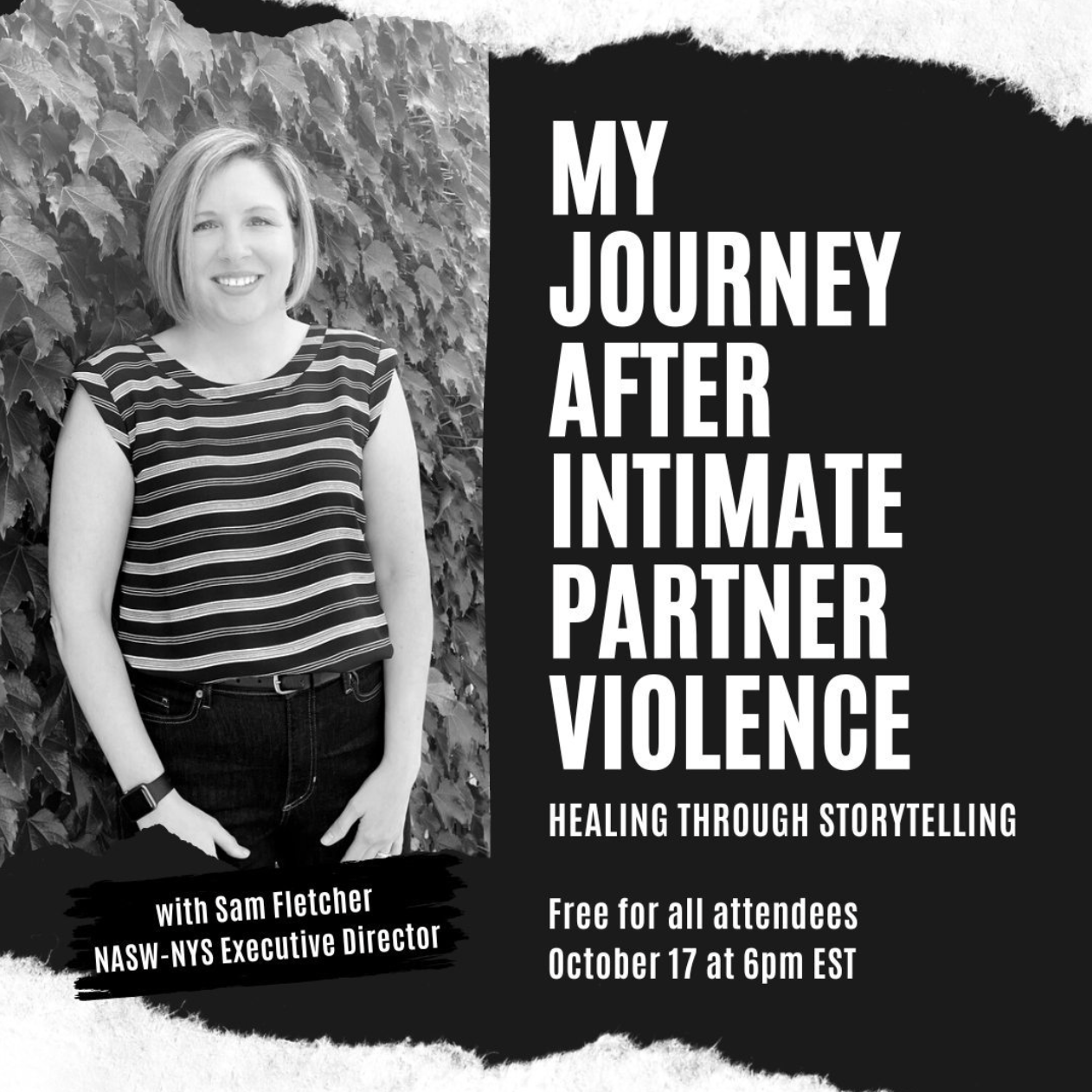 Healing Through Storytelling: My Journey After Intimate Partner Violence
What happens to a person's physical, mental, and spiritual health after an incident of Intimate Partner Violence (IPV)? How does society support or further traumatize victims of IPV? The Executive Director of the New York State Chapter, Sam Fletcher, will share her experience and healing journey after an abusive long-term relationship. Sam will discuss how she used story telling to heal, change the narrative about IPV, and support others who experience abuse at the hands of a romantic partner. There will also be time for discussion focused on how social workers can support their peers and clients who experience IPV as well as actions to make societal changes.
Open and free for all.