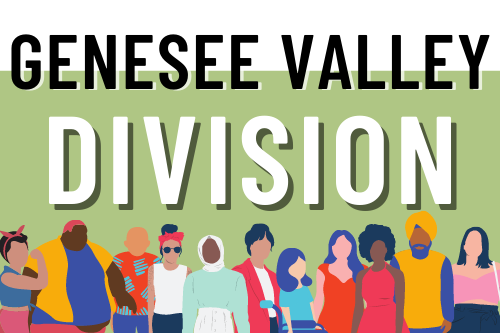 Genesee Valley Division Monthly Membership Meeting | NASW-NYS Divisions
Join us in enhancing the profession, building strength, and advocating for the needs of social workers within Livingston, Monroe, Ontario, Seneca, Wayne, and Yates counties! The NASW-NYS Genesee Division meets monthly to discuss issues impacting the profession and share ideas on programs and initiatives that would best serve our members and community.
All members, new and current, are welcome to drop by at any upcoming meeting!
The New York State Chapter has multiple geographic Divisions across the state, each having their own membership with unique needs and cultures dictated by their region, where each Division is led by a Division Director. Our divisions are an extension of our Chapter and are a critical component of our membership benefits, as they provide both educational, networking and professional development opportunities for members at the local level. To learn more and become involved within your respective Division, please click here.