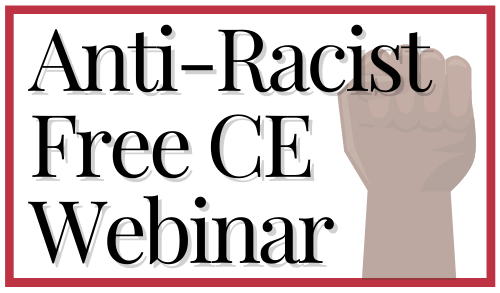 Cultural Competency & The Current Racial Attacks on Asian-American Communities
Presenter(s): Veera Mookerjee, Ph.D, LMSW
NASW-NYS Members: FREE!
NASW Other Chapter Member: $40
Non-Members: $50
This workshop is approved for 2.0 continuing education credit hour(s) for licensed social workers, licensed mental health counselors, and licensed marriage and family therapists.
REGISTER NOW!
---
Workshop Description
A two-hour workshop on the general concepts of cultural competency and humility in clinical practice, the current racial attacks experienced by Asian-American individuals and the impact of the experience at an individual and communal level. The workshop will discuss case examples related to micro aggressions, racial attacks at mezzo, micro and macro levels. The workshop will focus on understanding racial aggressions and their impacts on everyday life and functionality of individuals and communities as a major barrier to cultural competency in our clinical practice.
Learning Objectives
After the completion of this webinar, participants will be able to:
Increase their understanding of the history of racism against Asian-American communities and the various levels it impacts individuals and communities at large
Through a culturally-humble lens, develop an understanding of how to effectively engage Asian-American clients, with regard to barriers such as microaggressions, hate crimes, racial attacks highlight on current attacks on the Asian American population
Identify the concepts of social work ethics in practice scenarios addressing issues related to racism and mental health
This workshop is approved for 2.0 continuing education credit hour(s).
NASW-NYS is recognized by the New York State Education Department's State Board for Mental Health Practitioners as an approved provider of continuing education for licensed social workers (Provider ID #0014), licensed mental health counselors (Provider ID #MHC-0053), licensed marriage and family therapists (Provider ID #MFT-0037) and licensed psychologists (Provider ID #PSY-0088).
Veera Mookerjee, Ph.D, LMSW, is the Founder/Director of Resolveera: Educating Special Needs' Parents, focusing on the needs of families with children who have a special needs diagnosis, especially Autism Spectrum Disorder. Veera is a doctoral graduated from Yeshiva University's Wurzweiler School of Social Work. She is a licensed Mental Health Therapist in New York State and works full time as a Social Work Care Manager in Long Term Care Company in NYC. Veera serves on the Board of New York Zero To Three (NYZTT), a statewide organization that promotes the optimal development of young children, their families and their communities in the New York region. She is a NASW-NYS Diversity Committee member, a group focused on "inclusion and representation of individuals from diverse back grounds in all aspects of the association". She has 20 years of experience in working in the field of social services and is a per diem Mental Health Therapist at the Child Center of New York (Flushing office). Veera conducts training workshops for Social workers and other mental health professionals in NYC towards Continuing Education credits. She also organizes parent workshops and parenting skill trainings at local non-profits, provides Mental Health Consultancy services in EI centers in tri-state and is a Continuing Education Instructor for the NASW. She has worked as an ABA therapist in Westchester County and has made invited presentations for domestic and international audience about Autism and working with families. Veera Mookerjee has published a book in 2016 on her doctoral research findings and her work has been published in national newsletters, such as Autism Spectrum News. Veera works closely with the community at every aspect of it and aces in public relations and networking strategies.
REGISTER NOW!