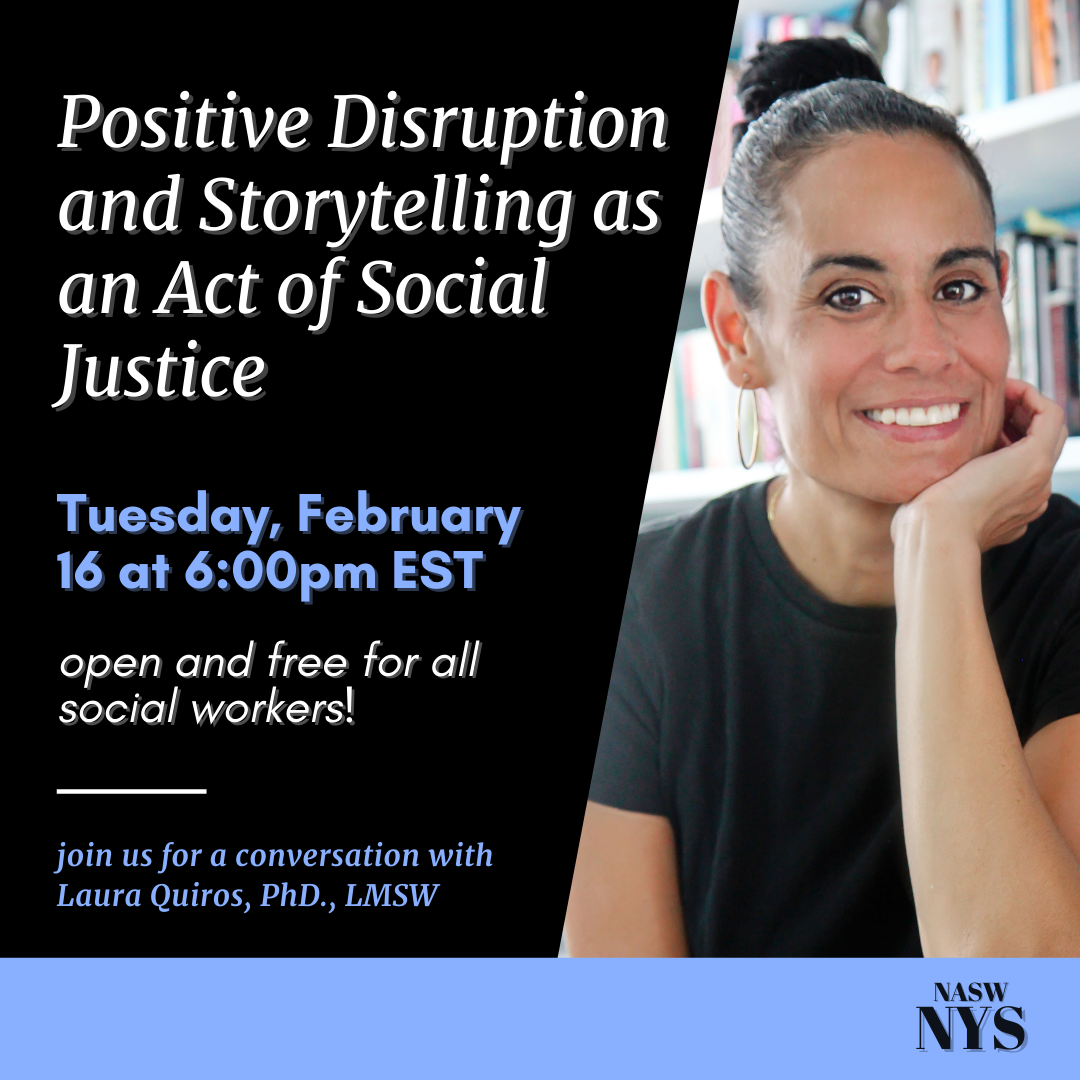 Chapter Chat: Positive Disruption and Storytelling as an Act of Social Justice
Join us as we discuss the crafts of positive disruption and storytelling as acts of social justice. Now more than ever, social workers can be leaders in positively disrupting white and normative spaces through their use of self. We all have stories and for many of us, it is these stories that propelled us to enter the field of social work. How can these stories also be acts of social justice used to disrupt the status quo? All social workers are welcome to join us for this discussion on February 16 at 6pm EST.
Please see the button below for registration information. After registering, you will receive a confirmation email containing information about joining the meeting.
Register