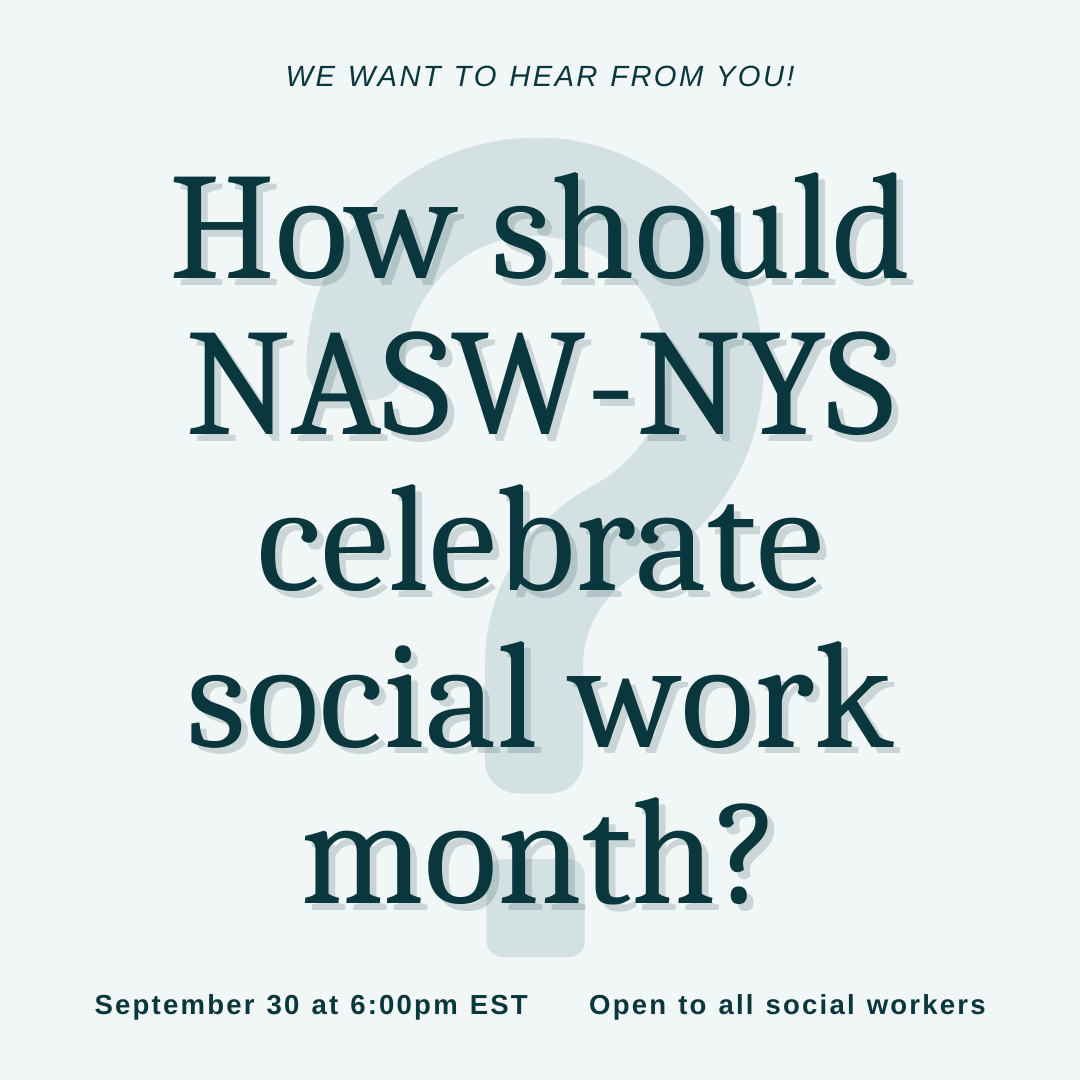 Chapter Chat: Social Work Month: What is the purpose?
For 2022, the New York State Chapter is starting our Social Work Month planning early and we want to hear from you. Join us on September 30 at 6:00pm EST to discuss the spirit of social work, how NASW-NYS should support social workers during this month, . The Chapter will review past social work month campaigns, what our Chapter is capable of supporting, and how you can get involved in informing and implementing 2022 Social Work Month. The Chapter will present preliminary ideas for social media, media outreach, partnerships with social work organizations and agencies, and lay a groundwork for the type of programming and campaign activities we hope to develop. Then we will turn the mic to you, social workers at large, to hear your ideas, requests, and feedback on all things social work month.
The meeting will end with an open call for 2022 Social Work Month Task Force member volunteers, open to members and non-members. This task force will work to put these ideas into action over 6 months with support for NASW-NYS staff and interns. It is vital that this task force is made up of members and non-members as to ensure that social work month is planned with ALL social workers in mind.
Who should be planning social work month? Social workers. Help us make 2022 Social Work Month the best yet.