Social Work Licensing Prep

> Test Prep
NASW-NYS will be offering two-day licensing preparation classes for both the New York State LMSW and LCSW exams. Our prep courses will be delivered as live webinars, allowing you to attend from the convenience of your own home! These courses are designed to review content areas of the exam, and teach successful test-taking strategies (including dealing with test anxieties).
NASW Member Fee: $75 NASW Non-Member Fee: $150
---
Summer 2018 Licensing Prep Exams:
LCSW Test Prep

May 29 - May 30

LMSW Test Prep*

June 1 - June 2

*This licensing test prep course is also applicable for the Kentucky CSW exam

Register Now

Register Now
---
Social Work Students: $132 Will Get You a NASW Membership AND a Licensing Prep Course!:
Join today as a NASW Member and receive HALF OFF the licensing test prep course price for non-members. BSW and MSW Membership Dues are $57/annually and are open to anyone currently enrolled in a CSWE-accredited social work degree program or a program eligible for candidacy. Eligibility for the BSW and/or MSW student membership category is limited to four years for each degree over the lifetime of membership (does not need to be continuous).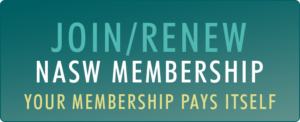 The NYS Education Department- Office of the Professions Social Work website outlines the qualifications and the applications for licensure as well as instructions on how to apply for a license in New York. Once you have been have been approved by the state to take the ASWB Social Work Licensing exam, you can register to take the exam with ASWB by visiting https://www.aswb.org/exam-candidates/.
---
ABOUT THE PRESENTERS
Dr. Folusho Otuyelo, PhD, LCSW is an Assistant Professor at the Touro College School of Social Work and Director of Quality Assurance-Consultant for the Functional Family Therapy program at Children's Aid Society (CAS). She has over 17 years of experience in direct practice and supervision working with children and families, and has held multiple supervisory level positions in child welfare and children mental health. Dr. Otuyelo is a member of several child welfare and children's mental health councils in New York City, and continues to work collaboratively with NYC-Administration for Children's Services towards improving child well-being and staff competencies. In 2014, she received the NASW-NYC Social Work Image Award in Direct Practice. Dr. Otuyelo will be presenting the LCSW Test Prep Course
# # #
Dr. Shakira Kennedy, LMSW, PhD got her B.A. from Long Island University - Brooklyn Campus, her M.S.W from Clark Atlanta University, and her Ph.D. from the University of Tennessee-Knoxville. Dr. Kennedy has over 13 years of practice experience working with children, families, and single adults diagnosed with mental illness and or HIV/AIDS along with extensive management experience. Her research focuses on addressing the needs of vulnerable populations and examining organizational culture and climate within various work settings. Dr. Kennedy joined the faculty at Touro College Graduate School of Social Work in 2016 after serving as an adjunct professor for the college for seven years. Dr. Kennedy continues her connection to the community by being an active member of Westchester Black Women's Political Caucus and an active journal reviewer for SAGE Open publications and a Consulting editor for the journal Children & Schools. Dr. Kennedy will be presenting the LMSW Test Prep Course