Social workers, like many health and behavioral health professionals, are concerned about the impact of COVID-19 on their own well-being as well as the communities they serve. Social workers are in a unique position to promote disease prevention efforts (including disseminating accurate information from trusted sources), and to help address anxiety and other concerns that are arising as a result of this public health crisis. Every day many more people are becoming partially or fully vaccinated, but there are many others who have not been vaccinated, despite the demonstrated safety of the vaccines and their high degree of effectiveness in preventing severe illness and death. Social workers, as professionals who provide services in a wide range of community settings, and who are trusted messengers, are in a unique position to promote COVID-19 vaccine confidence, access, and uptake — particularly among populations with low vaccination rates and higher vulnerability to severe forms of infection.  
NASW and the NASW Foundation are partnering with the Health Behavior Research and Training Institute (HBRT) at The University of Texas at Austin Steve Hicks School of Social Work in a Centers for Disease Control and Prevention-funded (CDC) initiative to support social workers and their clients in informed vaccine decision-making.
To learn more, click here.

At the NYS Chapter, we are also doing our part to equip social workers with the information they to engage their clients and communities from populations with lower vaccination rates. We encourage you to bookmark this page to use these resources in the future.

In 2021 organizations like the Hispanic Federation, Federation of Protestant Welfare Agencies, New York Immigration Coalition, Asian American Federation, Charles B. Wang Community Center, and APICHA Community Health Center received part of a $15 million effort to decrease vaccine hesitancy. Click here to learn more.
The New York Vaccine Literacy Campaign at the CUNY Graduate School of Public Health and Health Policy recently worked with Health Leads to produce a three-part series focusing on maternal vaccine hesitancy. Click here to learn more.
New York Community Trust $9.9 million in grants to 53 nonprofits to address vaccine hesitancy. Click here to learn more.

Social Worker Audiences in NYS
Social workers hold our communities together across our Nation, but where are they specifically in New York State? Our NYS membership of 6,500+ shows the following breakdown in practice area: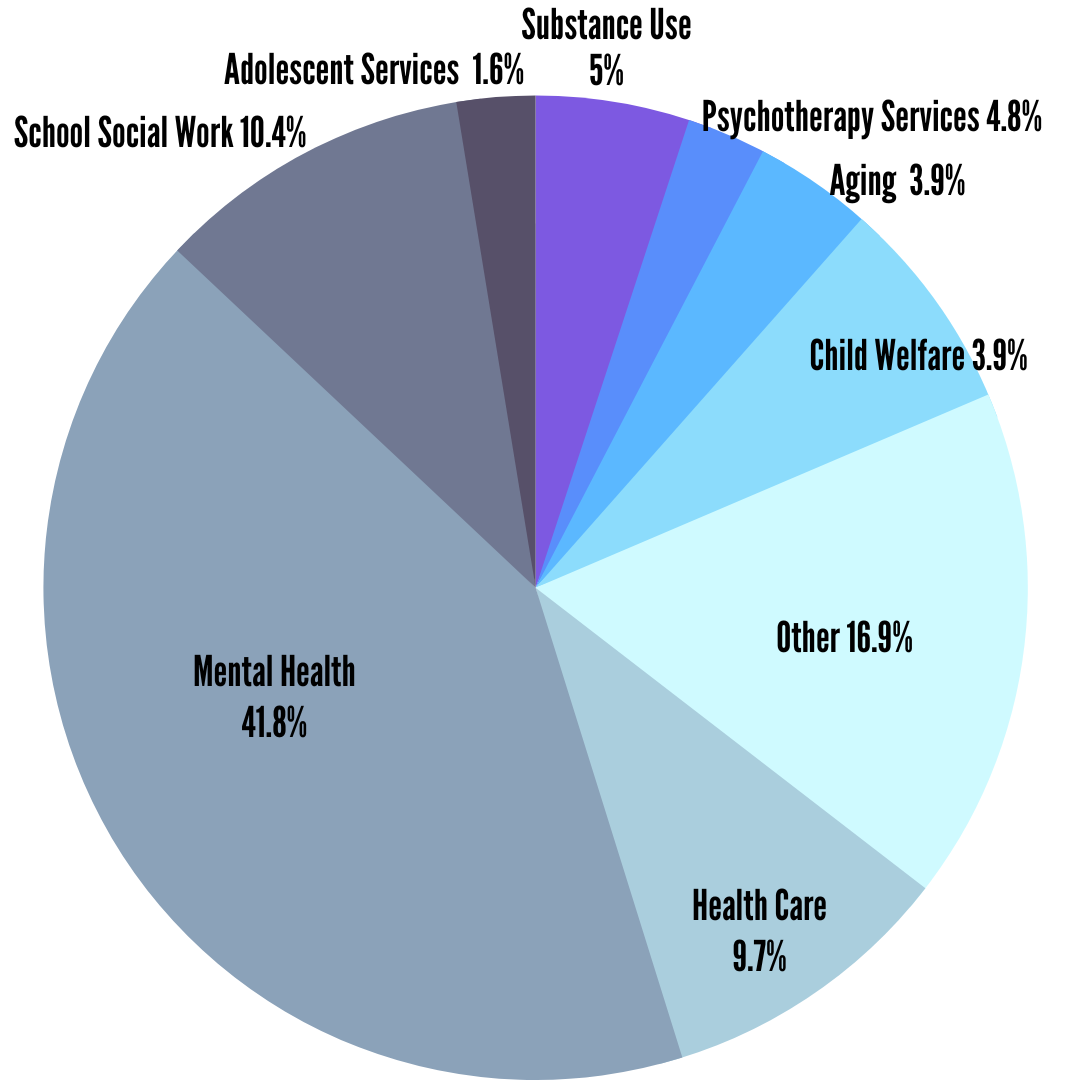 Our NYS membership of 6,500+ shows the following breakdown in major job function: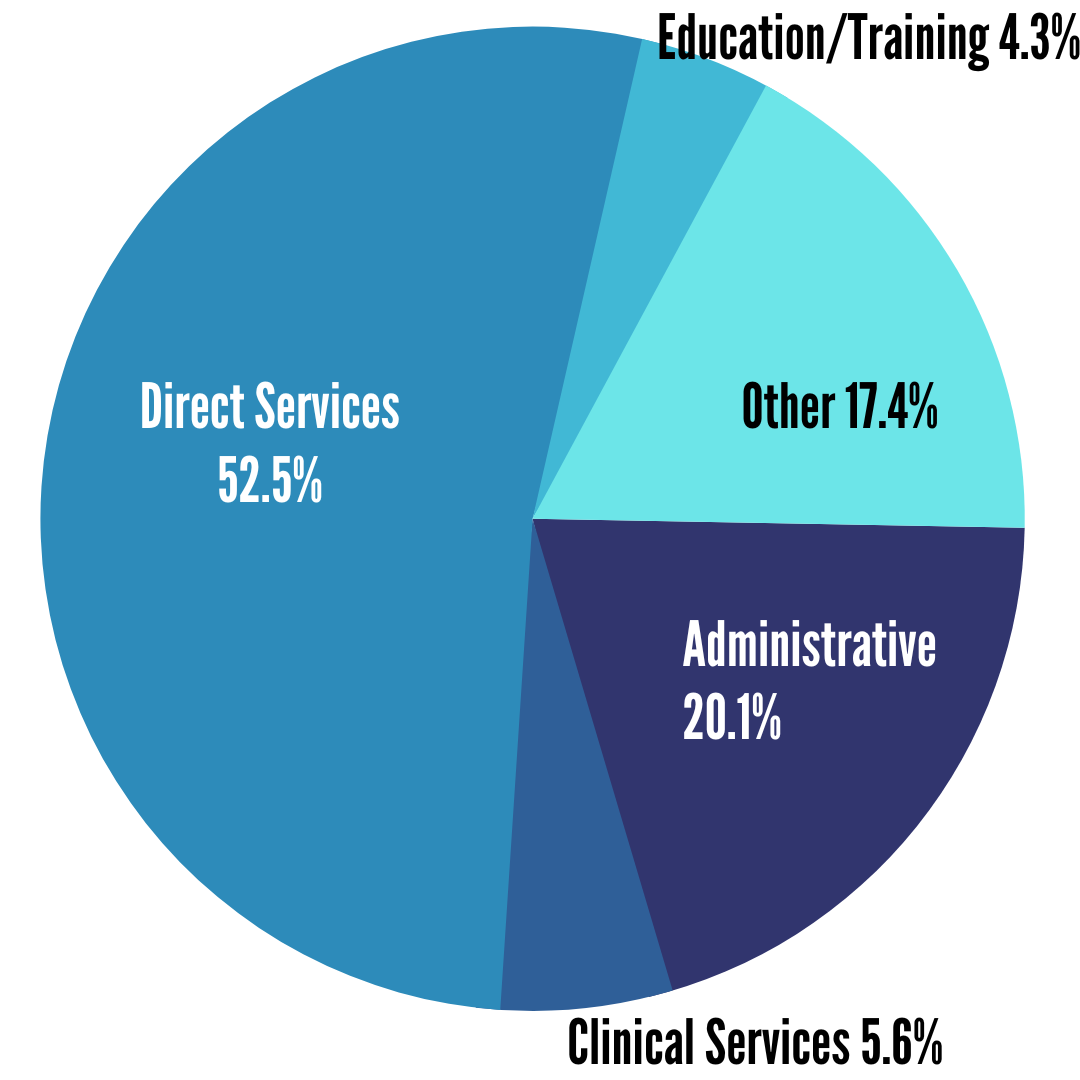 New York State has expand access to vaccines through an in-home vaccination program for those who are homebound due to physical limitations, cognitive impairment, other chronic conditions, a lack of transportation, and/or visual impairments, and who do not have access to supports that may help them physically go to an existing vaccination provider. Click here to learn more about getting a vaccine in the comfort of your own home.
STATEMENT ON XENOPHOBIA
"The NASW-NYS firmly rejects any form of racial superiority, racism, or xenophobia against the Asian and broader international community in the United States. As COVID-19 continues to spread across the country, there have been increases in racial attacks and blatant prejudices against the Asian community.
Every human has the fundamental right to dignity and equality. Any and all acts of racism through propaganda, physical attacks, or racial slurs are condemned by the NASW-NYS. We have seen a rise in online posts of demeaning pictures about the Asian community for the sake of "comedy" as well as people intentionally avoiding businesses run by Asian owners. These actions are inherently racist and have done nothing but spread misinformation about the virus and hatred towards the Asian community.
This virus is non-discriminatory and can infect any individual. Attempts to justify racial superiority with the virus are a violation of dignity, safety, and equality.
As we enter unprecedented times, we must come together and grapple with the difficulties ahead by showing our solidarity and support."
Get Involved
NASW-NYS knows YOU are the power of social work, and there would be no NASW without our members. Contribute to our efforts below:
- Know a resource or organization we should share that isn't included here? Let us know at naswnys@socialworkers.org or click here for our submission form!
- Want to get involved with NASW-NYS leadership, volunteer during this time, or help amplify our efforts in your community? Email us at naswnys@socialworkers.org!
- Click here to let us know what CE topics and Presenters you want NASW-NYS to deliver.