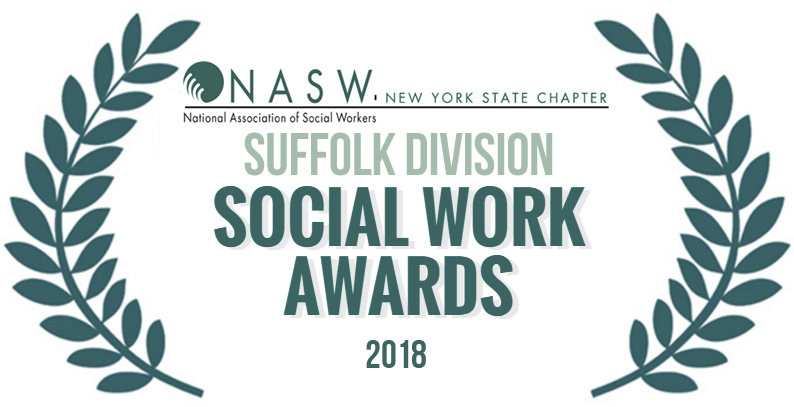 Saturday, April 14, 2018
11 a.m. to 3:00 p.m.
at Brentwood Country Club
1221 Main Street, Buffalo, NY 14209
---
We are thrilled to announce this year's winners of the 2018 Suffolk Division Student Scholarships. 
Congratulations Jack McKillop (BSW Student Scholarship Winner) and Esther Lenderman (MSW Student Scholarship Winner) of Stony Brook University. 
Please join us in honoring this year's award and scholarship winners at the 2018 Suffolk Division Social Work Awards Brunch on Saturday, April 14, 2018, at the Brentwood Country Club from 11AM – 3PM. There will be a special keynote presentation by Samantha Howell, Esq., NASW-NYS Executive Director. Registration is now open!