Professional Wills and Proactive Planning for Social Workers
Monday, July 17, 2023
1:00pm to 4:00pm ET
LIVE WEBINAR
Presenter: Dina C. Larsen, CPHRM; Elizabeth (Betsy) Cauble, Ph.D., MSW; Joseph T. Monahan, J.D., MSW, ACSW
NASW-NYS Members: $30
NASW Other Chapter Member (Including NYC): $60
Non-Members: $75
NASW-NYS Student and Transitional Members: FREE
This workshop is approved for 3.0 continuing education credit hours for licensed social workers, licensed mental health counselors, licensed marriage and family therapists and licensed psychologists
---
Workshop Description
If you are in an accident or suffer an unexpected illness, would your family know what to do with your professional practice? Would a colleague be prepared to take over your clients or find them the right professional to continue care? There are many different and critical pieces in the daily work of social workers. Ethically speaking, social workers should have a continuity plan or set directives for others to navigate on their behalf. A Professional Will is the best example of Proactive Planning and the best road map your loved ones and colleagues can have to help care for your clients when you can't. This workshop will provide attendeeswith information and resources to assist in the endeavor of planning proactively.
Learning Objectives
After the completion of this webinar, participants will be able to:
1. Explain why professional wills are essential in an ethical-oriented, behavioral health practice.
2. Describe how tocreate a proactive planning strategy and its action plan.
3. Describe ways to integrate current practices into a professional will.
4. Identify ways that proactive planning is a powerful risk management mitigation tool.
This workshop is approved for 3.0 continuing education credit hours.

NASW-NYS is recognized by the New York State Education Department's State Board for Mental Health Practitioners as an approved provider of continuing education for licensed social workers (Provider ID #0014), licensed mental health counselors (Provider ID #MHC-0053), licensed marriage and family therapists (Provider ID #MFT-0037) and licensed psychologists (Provider ID #PSY-0088).
Elizabeth (Betsy) Cauble, Ph.D., MSW
President-Elect, NASW Insurance Company, NASWIC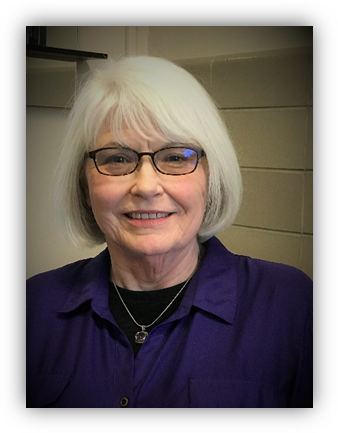 Betsy retired from Kansas State University in May 2019. She served as Associate Social Work Program Coordinator from May 2015 to May 2019, following ten years as head of the Department of Sociology, Anthropology, and Social Work at Kansas State University. During her 25 years at KSU, Dr. Cauble taught every course in the social work curriculum. Her prior experience includes serving as a child welfare administrator at Franklin County Children's Services in Columbus, Ohio, as director of a hospital social work department, as a family therapist, custody mediator, research project director, and foster parent.
Betsy received her bachelor's degree in psychology from the University of Colorado and her MSW and Ph.D. from the University of Minnesota. Her areas of interest include social work practice, public policy, ethical behavioral health practice, and child welfare. 
NASW Involvement
NASW Board Member (2004-2007)
NASW Board Executive Committee (2006-2007)
Chair NASW Membership Committee (2005-2007)
NASW Board Representative to the National PACE Committee
NASW Insurance Enterprise Involvement:
President Elected, NASW Insurance Company, Board Director NASW RRG
President and Chair of NASW Assurance Services, Inc. Board of Directors (2012-2015)
Director of NASW Assurance Services (2009-2012)
Presenter for the NASW Assurance Services Risk Management Program.
Joseph T. Monahan, J.D., MSW, ACSW
Founder Monahan Law Group, LLC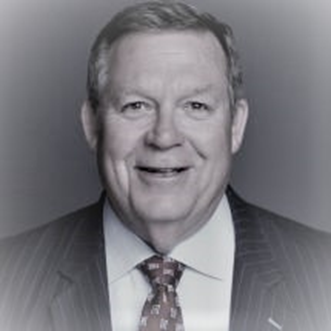 Joseph T. Monahan, MSW, ACSW, JD, is the founder of Monahan Law Group, LLC and one of
the preeminent mental health law attorneys in Illinois. Under Mr. Monahan's direction, Monahan Law Group, LLC provides legal services to over 90 hospitals and numerous mental health clinics, child welfare agencies, and social service agencies. In addition to professional clients, the firm also represents individuals at all levels of administrative and judicial proceedings. Mr. Monahan has tried countless guardianship, mental health, and child welfare cases over the past 38 years. From confidentiality of mental health records to same-sex adoption, Mr. Monahan has successfully argued cases at every level of the Illinois court system, including the Illinois Supreme Court. He has been appointed by the court to represent persons with disabilities in complex or extraordinary mental health cases. His background as a social worker makes him acutely aware of the legal issues that impact social service professionals and the people they serve. Joe is the Past president of the Board of Directors of the NASW Risk Retention Group, the malpractice insurance company for social workers, and has been an active member of NASW for decades. Joe continues to serve on the Board and the Executive Committee of Preferra Insurance Company Risk Retention Group.
Mr. Monahan has been an engaging member of the legal community throughout his career and has played an integral role in developing important policies and legislation to assist individuals with disabilities and those involved in their care. As a recognized leader in his field, he is frequently invited to teach courses and provide trainings to law students, attorneys, medical and mental health professionals, and family members.
Mr. Monahan is a former Adjunct Associate Professor of Law at Loyola University Chicago School of Law, where he taught mental health law for 29 years. He has also taught at Northwestern University School of Law. Mr. Monahan has repeatedly served as Chair of the Illinois State Bar Association Mental Health Law Section Council and has been appointed to numerous other leadership positions in state and local not-for-profit groups throughout his longstanding career.
Mr. Monahan is a steadfast advocate for persons with disabilities, their families, and the professionals who serve them. He cares deeply about each of his clients and strives to represent them with principled advocacy and practical legal advice.
Dina C. Larsen, CPHRM
Asst. Vice President/Sr. Risk Analyst/Admin Superv. GB Healthcare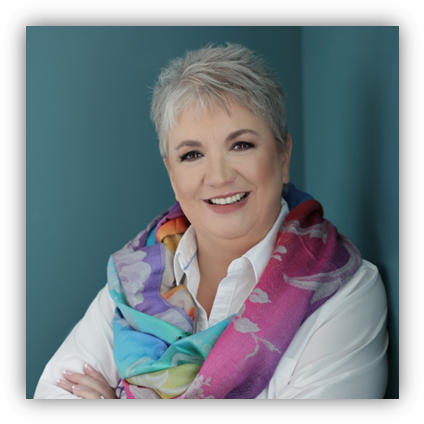 Dina Larsen has been with Western Litigation (currently Gallagher) since 2006. In her current role, Dina provides various risk and claim-related services to a large multi-hospital Risk Retention Group (RRG) and a Risk Retention Group for social workers.
Other of her responsibilities include assisting with claims and risk management; preparing statistical analysis and applicable reports reflecting claim and risk activity; interacting with risk managers at various facilities; participating in claims and risk subcommittee meetings; completing miscellaneous projects as requested; coordinating monthly risk management meetings in various locations throughout the U.S.; and serving as administrator for the online incident reporting system (R.L. Solutions) for several of the hospitals.
Dina also provides claim management and routinely answers calls on a national hotline service for the NASW Risk Retention Group. She also holds a Certified Professional in Healthcare Risk Management (CPHRM) designation, which is an exclusive certification offered by the American Hospital Association (AHA) for healthcare risk managers. Ms. Larsen spent 18 years working as the main paralegal for a medical malpractice group of attorneys.
She was responsible for the preparation and maintenance of medical record summaries for specific files; reviewing all pleadings filed with courts or hearing processes; confirming legal citations and document citations; responsible for the office docketing system to ensure compliance with calendar deadlines and court rules; and working with co-defense counsel and clients on document preparation and production, and other items needed.
---
When
July 17th, 2023 from 1:00 PM to 4:00 PM
Event Fee(s)
| | |
| --- | --- |
| NASW-NYS Member | $30.00 |
| NASW Other Chapter Member (Including NYC) | $60.00 |
| Non-Member | $75.00 |
| NASW-NYS Student and Transitional Member | $0.00 |
Information for Certificates
| | |
| --- | --- |
| Presenter(s) | Dina C. Larsen, CPHRM; Elizabeth (Betsy) Cauble, Ph.D., MSW; Joseph T. Monahan, J.D., MSW, ACSW |
| Instruction Method | Live Webinar |
| Total Contact Hours/CEUs Awarded | 3.0 |