Video Game Addiction and How It Interrupts Psychobiological Time
Friday, October 28, 2022
9:00 am to 12:00 pm EST
LIVE WEBINAR
Presenter: Karen Landmann, LCSW
NASW-NYS Members: $30
NASW Other Chapter Member: $60
Non-Members: $75
NASW-NYS Student and Transitional Members: FREE
This workshop is approved for 3.0 continuing education credit hours for licensed social workers, licensed mental health counselors, licensed marriage and family therapists and licensed psychologists
---
Workshop Description

Video games have become rampant in all sectors of society and usage usually begins now in early childhood, increasing over time. The times of quarantine and other restrictions due to COVID-19 have only augmented the presence of video games in our society, and this increase continues to this day. Since the advent of widespread use of video games has been so recent in the timeline of our evolution, we are only now just realizing the full negative potential they can convey.
The effects of video game addiction are twofold. First, one must cope with the actual effects of addiction. The mechanisms of addiction and recovery will be explored in this workshop, and a road map given for living a life free of video game addiction. The second aspect is how video games propel the player to a very high-level of engagement of physiology in all the senses. Our biology and physiology are not geared to the pace of these pursuits. After the thrill of video games, everything else is a "let down" and is boring; the pace of normal life appears much too slow, destroying everything else. Normal biological rhythms are disrupted completely. This aspect of gaming must be faced and dealt with in order for full recovery to occur.
As video game addiction parallels with social media addiction, this workshop will seek to educate practitioners on all forms of video and other internet addictions. It will explore how these addictions may be affecting clients of all ages and backgrounds, interpret the counter-transferential impact this type of addiction may have on practitioners, and offer practical insights into how to address this widespread affliction. Participants can expect to be informed about all features of video game addiction and emerge with an action plan to address these problems.  
Learning Objectives
After the completion of this webinar, participants will be able to:
Thoroughly describe the problem of video game addiction and its impact on society.
Describe psychobiology behind videogaming and video game addiction and how this affects clients.
Identify the socio-economic impact of video game addiction and how it affects all segments of society.
Identify the counter-transferential impact of video game addiction: what emotions it brings out in the practitioner and how to address these sometimes difficult-to-manage feelings.
Develop a concrete action plan for how to assist clients who are coping with video game addiction.
This workshop is approved for 3.0 continuing education credit hours.

NASW-NYS is recognized by the New York State Education Department's State Board for Mental Health Practitioners as an approved provider of continuing education for licensed social workers (Provider ID #0014), licensed mental health counselors (Provider ID #MHC-0053), licensed marriage and family therapists (Provider ID #MFT-0037) and licensed psychologists (Provider ID #PSY-0088).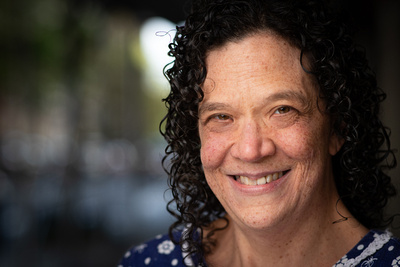 Karen Landmann, LCSW, PhD Candidate, is a Licensed Clinical Social Worker in private practice in Manhattan. Educated at Columbia University, she has been in the field for 27 years. She is currently seeking her Ph.D. in Psychology at Staffordshire University in the United Kingdom. Karen's clientele consists primarily of persons dealing with depression, addictions, trauma, and chronic illness, who come from a great variety of ethnic and cultural origins. She is informed by up-to-date research and her professional experience in developing her interventions.
Ms. Landmann presented on this topic to National Association of Social Workers – New York City in May 2022 and was invited as an Expert Speaker to lecture on Video Game Addiction at Democracy Preparatory Academy in 2020. In her private practice, Ms. Landmann focuses trauma, depression and suicidality. Previous presentations for Hudson Valley Professional Development have covered cultural awareness and the aspect of Abusive Traumatic Bonding™ (a term that she herself coined) in intimate partner relationships. An article on this subject is currently featured in Good Therapy.
Karen has presented on Abusive Traumatic Bonding™ at NYU Silver School of Social Work Office of Global and Lifelong Learning (two workshops), National Association of Social Workers New York City (NASW-NYC), and District Council 37. She will present several workshops at NASW-New York State in the coming months. She has a keynote conference presentation at Convenings of Crisis Intervention Personnel under her belt, as well as numerous peer-reviewed publications, including Psychoanalytic Social Work and a book chapter in "Poverty and Street Children in East Africa" (Edward Mellen Press).  
---
When
October 28th, 2022 from 9:00 AM to 12:00 PM
Event Fee(s)
| | |
| --- | --- |
| NASW-NYS Member | $30.00 |
| NASW Other Chapter Member | $60.00 |
| Non-Member | $75.00 |
| NASW-NYS Student and Transitional Member | $0.00 |
Information for Certificates
| | |
| --- | --- |
| Presenter(s) | Karen Landmann, LCSW |
| Instruction Method | Live Webinar |
| Total Contact Hours/CEUs Awarded | 3.0 |